Zeal Hosts a Financial Reality Fair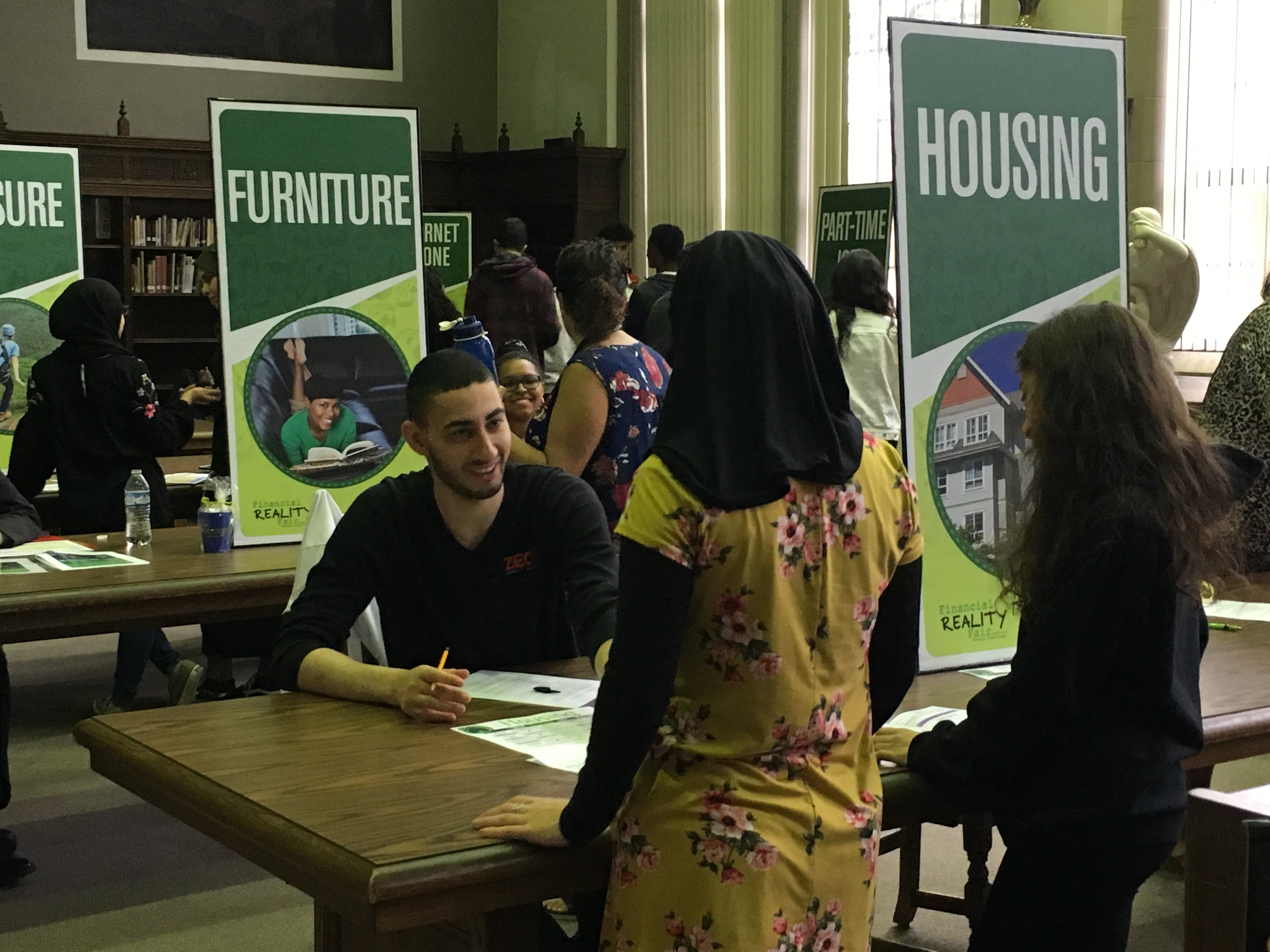 On May 22, 2019, more than 220 Fordson High School economics students participated in a Financial Reality Fair sponsored by Zeal Credit Union and supported by the Michigan Credit Union Foundation.
"The more that we can prepare our youth for their lives as adults, the better," stated Tiffany Sweet, Zeal's youth and community development coordinator. "Financial Reality Fairs are the perfect opportunity to give students a snapshot of what life after high school is like."
Zeal supports youth financial education throughout the year by offering seven student-run credit union branches in Livonia, Clarenceville and Redford Union school districts. Sweet also visits classrooms and meets with community groups to provide free financial presentations. The credit union's youth education programs reached more than 1,400 students during the 2018-2019 school year.
"Through our work with career academies and based on feedback from our business and community partners about the importance of teaching personal financial literacy in high school, we were very excited to partner with Zeal Credit Union to bring the Reality Fair to over 220 of our junior students," stated Colleen Schumm, academy coach for the Academies at Dearborn at Fordson High School.
Schumm continued, "Feedback about the fair from students and volunteers was overwhelmingly positive, and the students, especially, loved the real-world and hands-on nature of the event that allowed them to put classroom lessons into practice for themselves."
Students were given a survey following their experience, and the responses reflected students' learning about how to manage money without going into debt. Students commented that managing your money is hard and emphasized the need to save for things like repairs and emergencies. Some students even shared that they learned how credit scores impact purchases and expenses.
"Nearly 30 volunteers came together to make this experience possible," stated Sweet. "The staff at Fordson High School was fantastic to work with and I am looking forward to partnering with them again in the future."
"We are excited to bring this event to even more students next year," added Schumm. "Thank you, Zeal, for bringing this wonderful event to our school!"
Go to main navigation