Deadline Extended! Make a Bigger Difference with MCUF Grants, Applications now accepted until July 19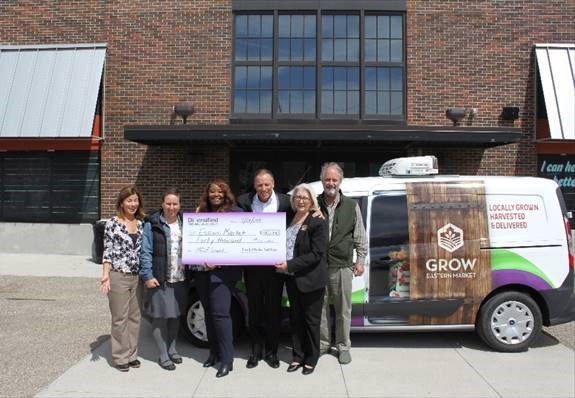 When credit unions and community partners dream and work together the impact is powerful. An inspiring example is the partnership between Diversified Members Credit Union and Grow Eastern Market who are utilizing the help of a Michigan Credit Union Foundation (MCUF) grant to remove barriers and create opportunities for emerging businesses while increasing healthy food access to schools and families in Detroit.

Sharing a common goal of providing access to services that people need, the grant helps Grow Eastern Market connect regional farmers and producers with new market channels, connects small businesses to incubator programs and mini-grants, and connects individuals and businesses to low-cost financial services and financial education.
MCUF funds are available to help credit unions build stronger communities by addressing community problems, creating sustainable solutions and by helping to increase community reinvestment, financial education initiatives, partnerships and more.

Contact MCUF by July 19 to apply for a community reinvestment grant to provide support for your small or large initiatives.
Applying for and utilizing a MCUF grant is easy, contact MCUF executive director Beth Troost to start the process with a conversation to explore your ideas for funding. Grants can be used to implement unique credit union initiatives or partnerships, or to replicate or expand on existing saving, lending and educational programs to help community members.

Examples and suggestions for community reinvestment projects are listed on the MCUF website. Requests for funding to implement programs in low-income, underbanked or underserved areas are especially encouraged.
Funded by donations from credit unions, chapters and businesses, MCUF works cooperatively to help credit unions thrive and serve Michigan communities through financial education, community reinvestment and professional development support. The current MCUF grant cycle inquiries are due July 19.

For more information or to get started, contact Beth Troost at (800) 262-6285, ext. 453, or learn more about donating or applying for funding here.
Go to main navigation