A Recap of the 2019 AC&E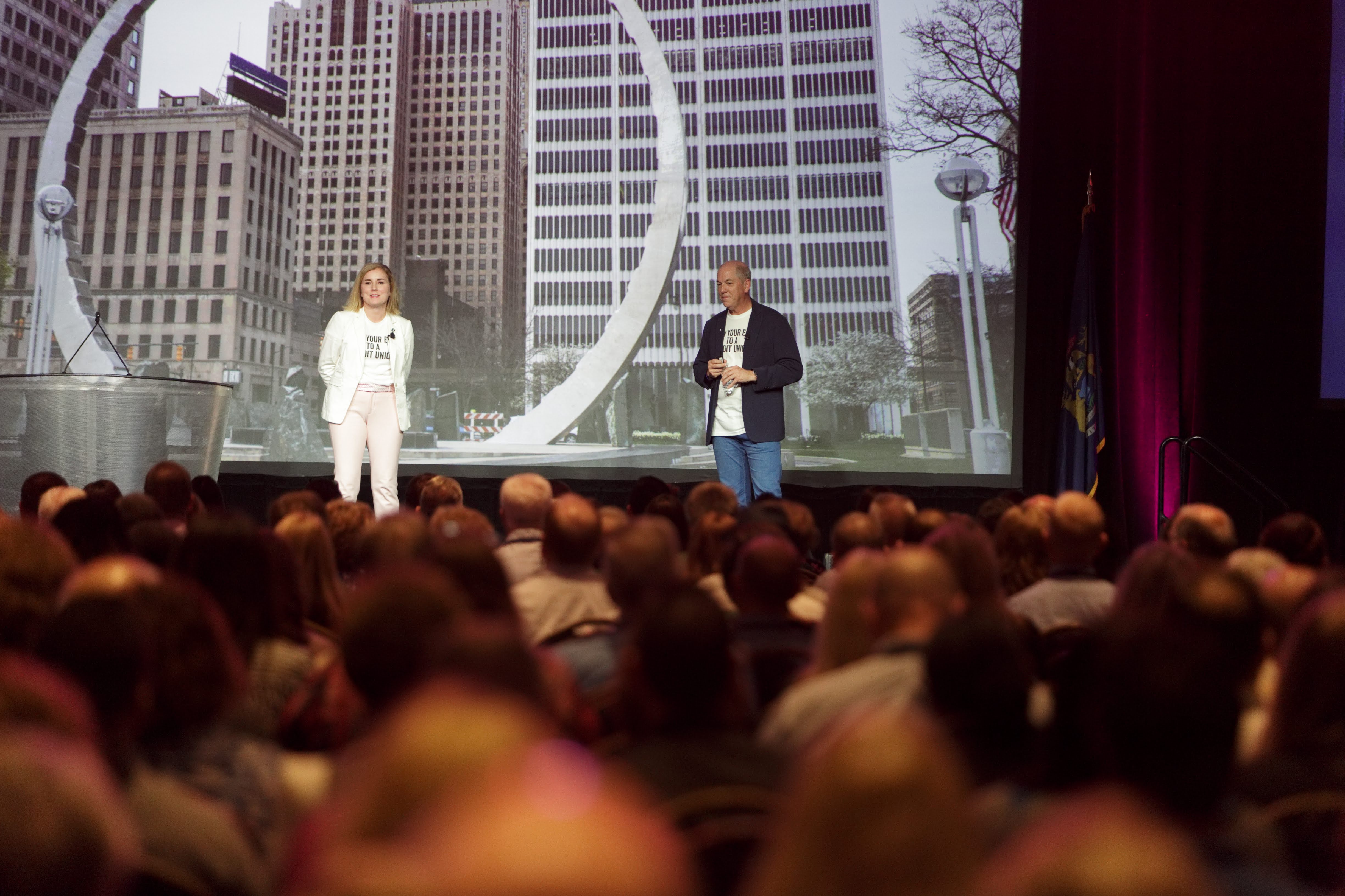 Last week, MCUL wrapped up the 85th Annual Convention & Exposition, another successful year of education, networking and fundraising. In Detroit, MCUL hosted over 500 Michigan credit union professionals, along with hundreds of guests and vendors from around the country, totaling more than 1,000 participants at downtown's Renaissance Center.

Dave Adams hosted an expert panel discussion Friday morning on serving the underserved and what credit unions need to do to adapt to today's consumers and compete with the many tech disruptors and payday lenders popping up every day. If you weren't able to attend, you can check out the video stream, which can be found on MCUL.org or on MCUL's Facebook page.

Once again, we held a silent and live auction at AC&E, which raised more than $51,000 for CMN Hospitals, with an extra $10,000 match from the CO-OP Network, bringing the total auction amount above $61,000. There were two other events at AC&E that benefited CMN — Wednesday's golf outing and Friday's fun run, which together raised approximately $36,000. So, the total raised for CMN Hospitals at the 2019 AC&E was close to $100,000.

Alongside the funds raised, MCUL hosted a couple special guests at the live auction. For the second year in a row, CMN miracle child Jonny Hendricks was in attendance and even auctioned off a piece of his own artwork. The second guest was Rep. Sherry Gay-Dagnogo, MVC of House Financial Services, representing Michigan's 8th District.

This year's AC&E was also the fourth year the Michigan Credit Union Foundation hosted the Corks for a Cause networking event, which continues to grow each year. This time, Corks for a Cause saw almost 400 bottles of wine sold and a total $23,155 raised for the Foundation. Those funds will be used to help credit unions make a bigger impact in Michigan through community reinvestment grants and financial education initiatives.

Thank you to all who came to Detroit for this year's event, and we hope to see you in 2020 as the AC&E moves back to Grand Rapids.
Go to main navigation