AC&E 2019: Cannabis Banking Advice from an Experienced CEO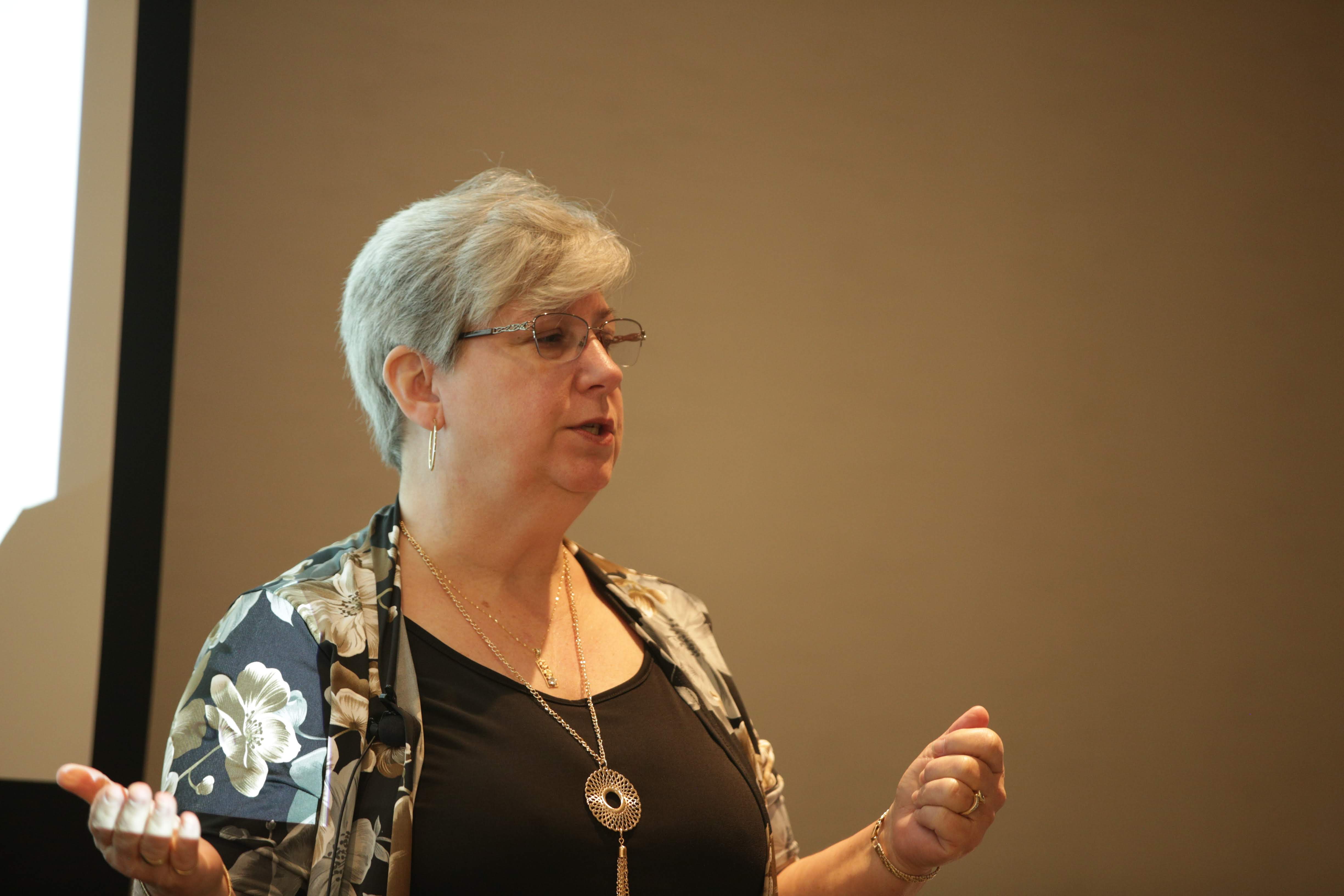 Friday afternoon, Community Credit Union President/CEO Patricia Neighbors gave three consecutive sessions on cannabis banking, all of which were well attended. Throughout the sessions, Neighbors provided a safe space for inquiring credit union professionals to be educated on cannabis banking protocol, planning and prevention and ask questions about the nuanced operations on a day-to-day level that aren't discussed as much with regard to the cannabis banking discussion.

She touched on the proper staffing protocol for credit unions, including a compliance team, merchant tellers and armored car service. Also, each potential account deserves an account application, background check and application fee.
"Where does public safety fit within your organization's policy?" she asked the room before stating that you can't bank marijuana-related businesses (MRBs) "half-cocked." She reiterated this specific to cost as well as basic ambition. Credit unions must be financially prepared before getting into cannabis banking.
Continuing the sentiment, she said she pays for the most robust software, has three dedicated full-time employees which she pays well, and has a liquidity plan with an exit strategy.

You have to make sure that if a federal agency comes to your credit union and tells you to stop banking MRBs, that you can stop, said Neighbors. And not only stop, but know how you're going to and be able to identify and report how you're going to stop.
She also told attendees to expect an uptick in infrastructure cost, such as fans and cleaning equipment, which will be necessary to mitigate smell and stickiness. This also extends to daily safety and service measures that require merchant drop boxes, masks, alarm systems, cash handling systems and a merchant teller space.
Neighbors suggested that credit unions anticipating banking MRBs need to ask themselves what their long-term goals are. For instance, they should analyze the potential for growth in your credit union's area.

The speaker suggested credit unions check LARA's website regularly to keep up with any updates with the topic. They should also know their local sheriff and police chief; have coffee with them, meet with them regularly.

The bottom line, she told attendees, is for credit unions to ask themselves, "If this good for us? If we do this, will it be for the betterment of the institution?"

"I have no opinion on whether marijuana should or should not be federally legal," said Neighbors. "That is not my argument. I have hundreds of thousands of potential members who need banking services and aren't getting them. That's my argument."
Go to main navigation