AC&E 2019: Overpromising and Overdelivering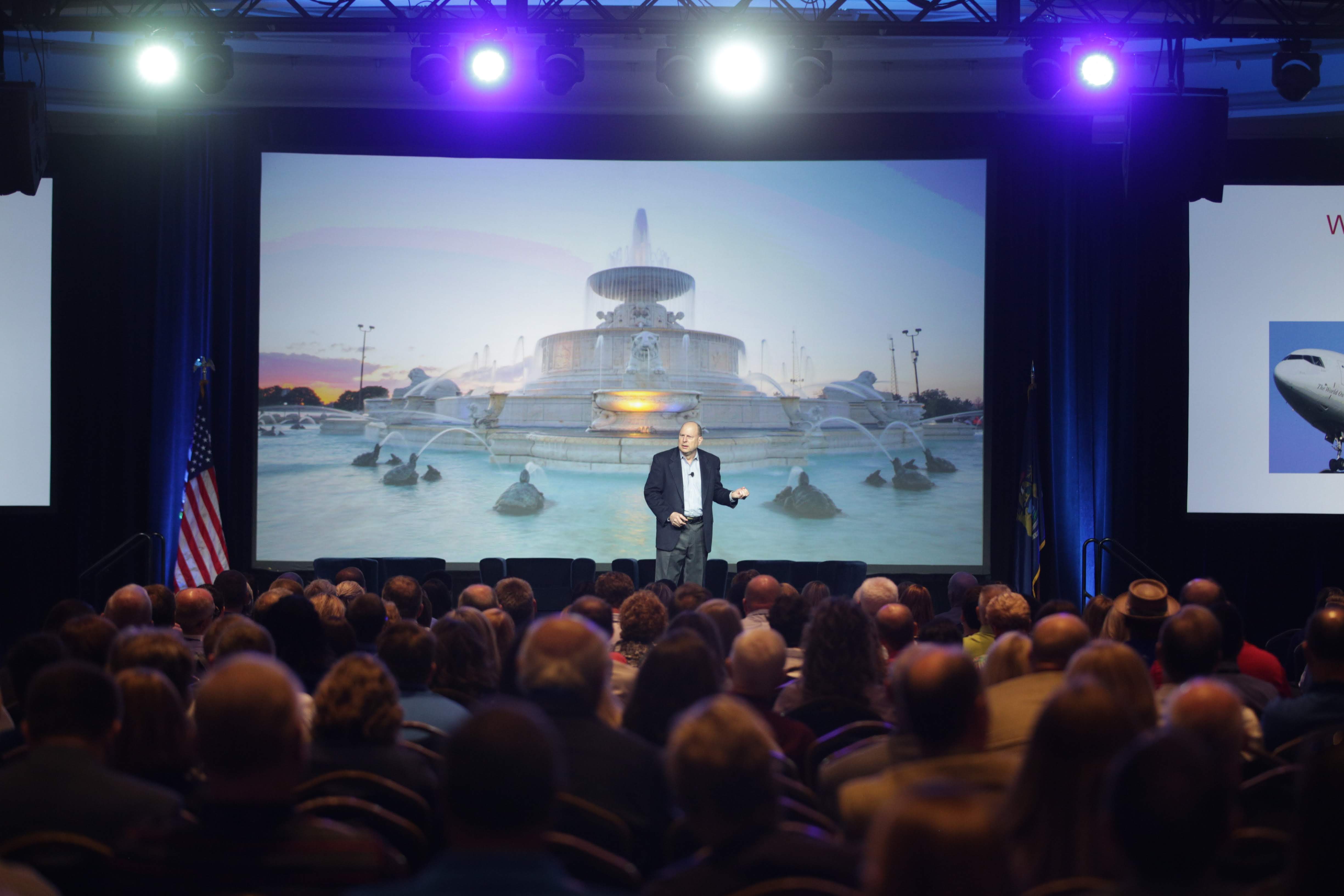 During Friday's Center Stage!, Rick Barrera delivered his keynote, "Brand Promise: Over Promise and Over Deliver." Barrera, author of many books on brand building including Over Promise and Over Deliver: How to Design and Deliver Extraordinary Client Experiences, shared research and insights he's gathered from more than 20 years of in-the-trenches experience.
The keynote was a smooth transition from Dave Adams' keynote and expert panel discussion as Barrera also focused on marrying brand promise and customer experience in order to stay relevant. He gave credit unions practical advice on how they can immediately differentiate their products and services from competing companies.

"When you make a brand promise, what you are saying, unfailingly, is this is what you can expect from us forevermore. A brand promise is a very serious commitment; it's forever," said Barrera.
"Most brands choose to under promise and over deliver but in a crowded marketplace, that's a one way ticket to oblivion," he continued. "You are in the most crowded marketplace on earth. If you are underpromising while competitors are shouting from the rooftops, you just plain don't exist."
Using FedEx as an example of a successful overpromising and overdelivering company, Barerra talked about the importance of making your overdelivery visible at critical consumer touchpoints, such as when delivery truck drivers run to a consumer's door, or when they made their symbol an airplane, "They're creating a perception of the organization by making speed a priority in visible touchpoints."
There is no skill more critical than adaptability, Barrera remarked after a few more brand examples, and you need to start experimenting. He finished by telling attendees they need to start being extreme and asking, "Are you brave enough to serve your members? You need to give them what they really need."
Go to main navigation