FUELmi Young Professionals Gather in Lansing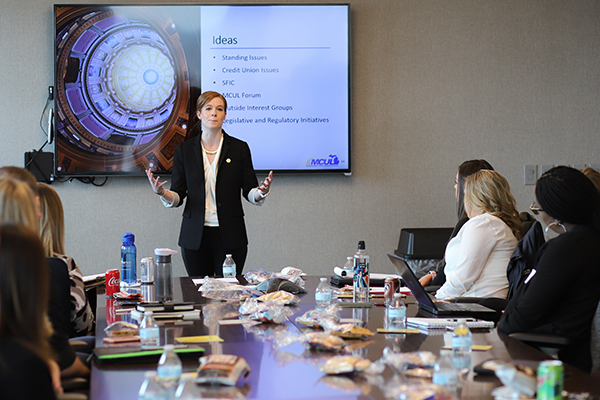 Prior to the 2019 Michigan Credit Union League (MCUL) Governmental Affairs Conference, approximately 30 young professionals gathered in Lansing this week for the first official meeting of FUELmi (Fueling, Uplifting, Educating Leaders) for a crash course in state-level credit union advocacy.

MCUL SVP of Advocacy Kieran Marion gave the group a thorough update on current issues, new legislative faces and future industry priorities before hosting Senator Mallory McMorrow for a brief visit during the meeting.

As a young professional herself — the youngest member in the Senate — she was able to speak to the group on a level they could relate to. She told her story of working for companies like Gawker Media and Mazda and why she's chosen Michigan as her home.
Having seen some of the best and worst examples of advocacy since her term began, McMorrow was able to impart some wisdom to the group, from the perspective of a legislator, about what lawmakers want to hear, and what has proven to be effective advocacy strategy. She's seen bills get passed that only affected one person, but it was because that person came to talk in person and put a face to the issue.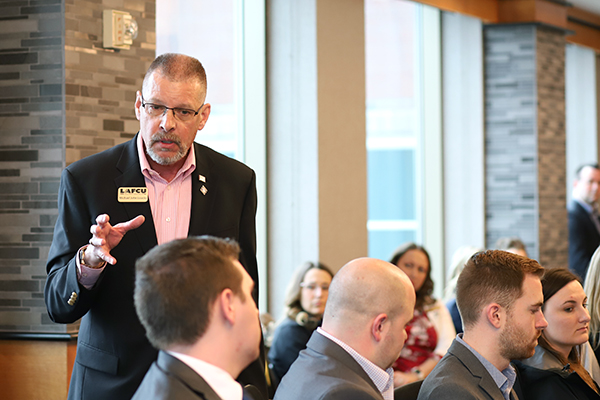 The group was also visited by longtime credit union advocate Mike Loucks, who was awarded for his activism this week with the Lon Bone Professional Activist Award, who was able to teach them about some of the things he's learned in his storied and successful career. Loucks used H.R. 1151, the Credit Union membership Access Act, as an example from his past of something that got passed because the movement made its voice heard.
"Their members have a story. I told them to make sure you tell your story whenever you have an opportunity to talk to legislators or key staff," Loucks told MCUL afterward. "They're coming up in the movement right now and this is their chance to get their imprint on not only the movement but move their issues forward. We're really looking forward to the leadership coming out of this group in the future."
Go to main navigation