MSUFCU Marketing Team Earns Three 2019 CUNA Diamond Awards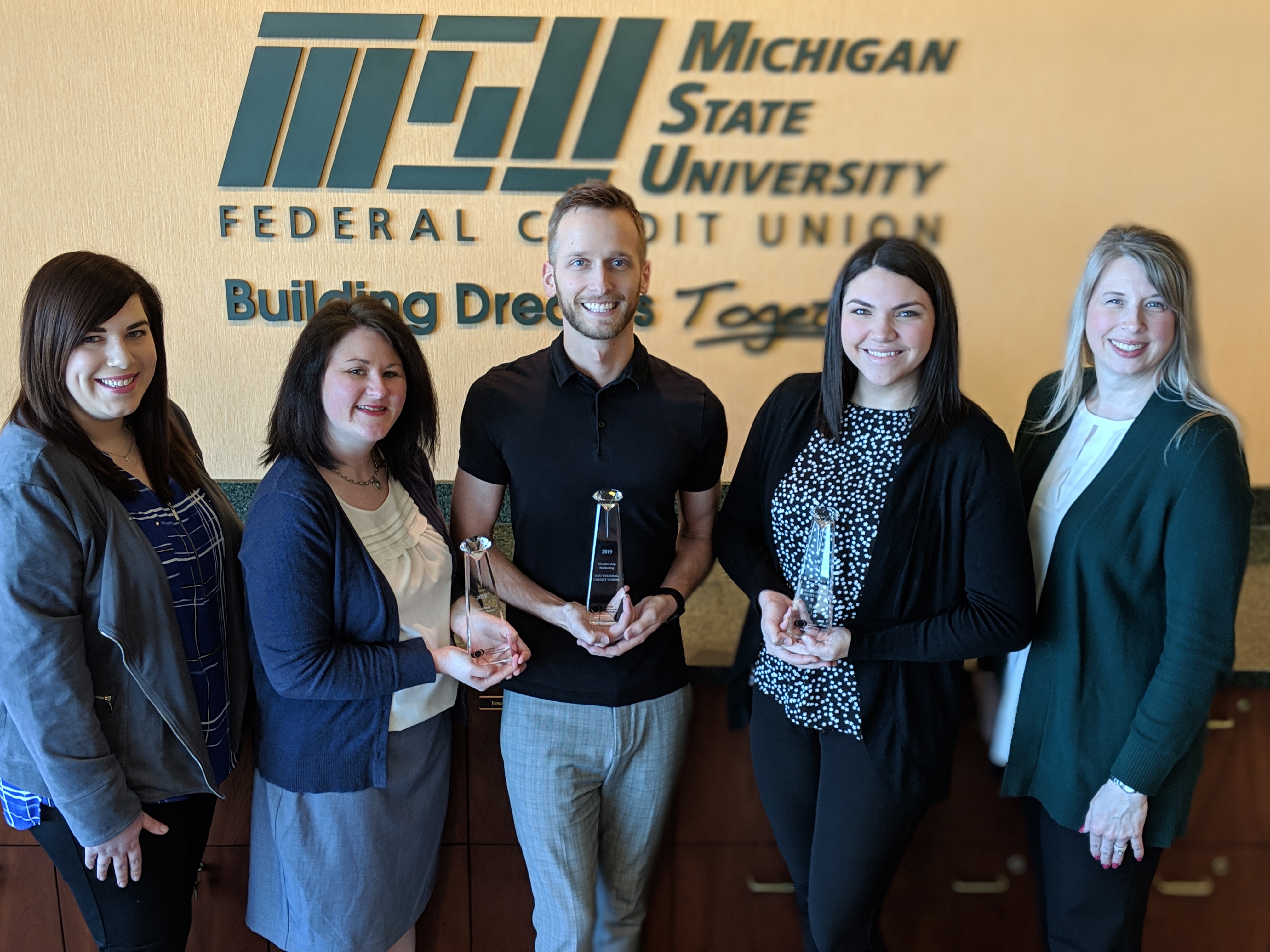 The Credit Union National Association (CUNA) has announced the winners of its 2019 Diamond Awards for marketing, and MSU Federal Credit Union (MSUFCU) has earned three.
In the Membership Marketing category:
Credit Score Handout and Rock Star Credit Mailer
Explore Series to learn more about MSUFCU
In the Direct Mail – Single or Series category:
Freshman Student Mailers.
The CUNA Diamond Awards recognize creative excellence and outstanding results in credit union marketing. Marketing campaigns are judged on strategy, creativity, design and production, copy and communication, and results.
"These awards recognize our efforts to reach our members in creative and memorable ways," said MSUFCU Chief Marketing Officer Deidre Davis. "Through these effective marketing campaigns, we communicated about our products and services and how we can help our members achieve their financial goals and dreams. We're honored to receive these awards."
There are 36 categories for the CUNA Diamond Awards and an average of 1,200+ entries each year. These awards give credit unions the opportunity to showcase their achievements and inspire others to promote the movement in new and innovative ways.
"The hard work displayed by these credit unions always leaves us feeling inspired and passionate about what we do," said Amy McGraw, chair of the CUNA Marketing & Business Development Council's Diamond Awards Committee and vice resident of marketing, Tropical Financial CU. "Receiving these awards further highlights the dedication they have for our movement and their members."
Go to main navigation