In Brief, March 29
Credit Union Collection Consortium's Collector Training School
Steve Kreitlow, CU Recovery's continuing education facilitator will be the featured speaker at the Credit Union Collection Consortium's all-day May 7th collector training school. Kreitlow has given insightful presentations on the art and science of collecting money throughout the United States including several visits to Michigan. He is bringing his renowned passion for collections to the Michigan State University Management Education Center in Troy for a day of motivation and fun. Collection strategies, best practices and call stalls are just a few of the topics he will be discussing. Check him out on LinkedIn. To register, click here.
MCUL & Affiliate Spring Leadership Development Conference
The MCUL & Affiliates Spring Leadership Development Conference is the perfect destination for credit union CEOs and volunteers, regardless of experience or background. The event takes place April 26-28 at the Soaring Eagle Casino and Resort in Mount Pleasant and features important Bank Secrecy Act training geared specifically for board members, as well as the keynote presentation, "Inspired Leadership: From Eisenhower to Lebron." Those needing assistance with hotel accommodations may contact Monica Strucinski.
United Federal Credit Union Named in 2019 "20 Best Places to Work" in Southwest Michigan
United Federal Credit Union (United) was named in the 2019 "20 Best Places to Work" in southwest Michigan during the inaugural Moody on the Market contest — the only financial institution to make the list. The recognition program sought to identify 20 southwest Michigan businesses with the best morale making a difference in the community.
Moody on the Market cited compelling stories from United's past year, which influenced their decision to select United for this award.
These stories included how the United team itself organized their annual Pay it Forward program to transform an employee holiday breakfast into a give-back opportunity to help the less fortunate within various local communities.
Additionally, United was recognized for having a proactive, service-oriented approach to members, employees, and the community at large. The credit union's first-rate benefits package — including health, retirement, paid time off and volunteer time off, education reimbursements, wellness reimbursements and an annual bonus — plus a competitive salary makes it easy for employees to focus on serving Members and one another.
MCCU Donates to Marshall Academy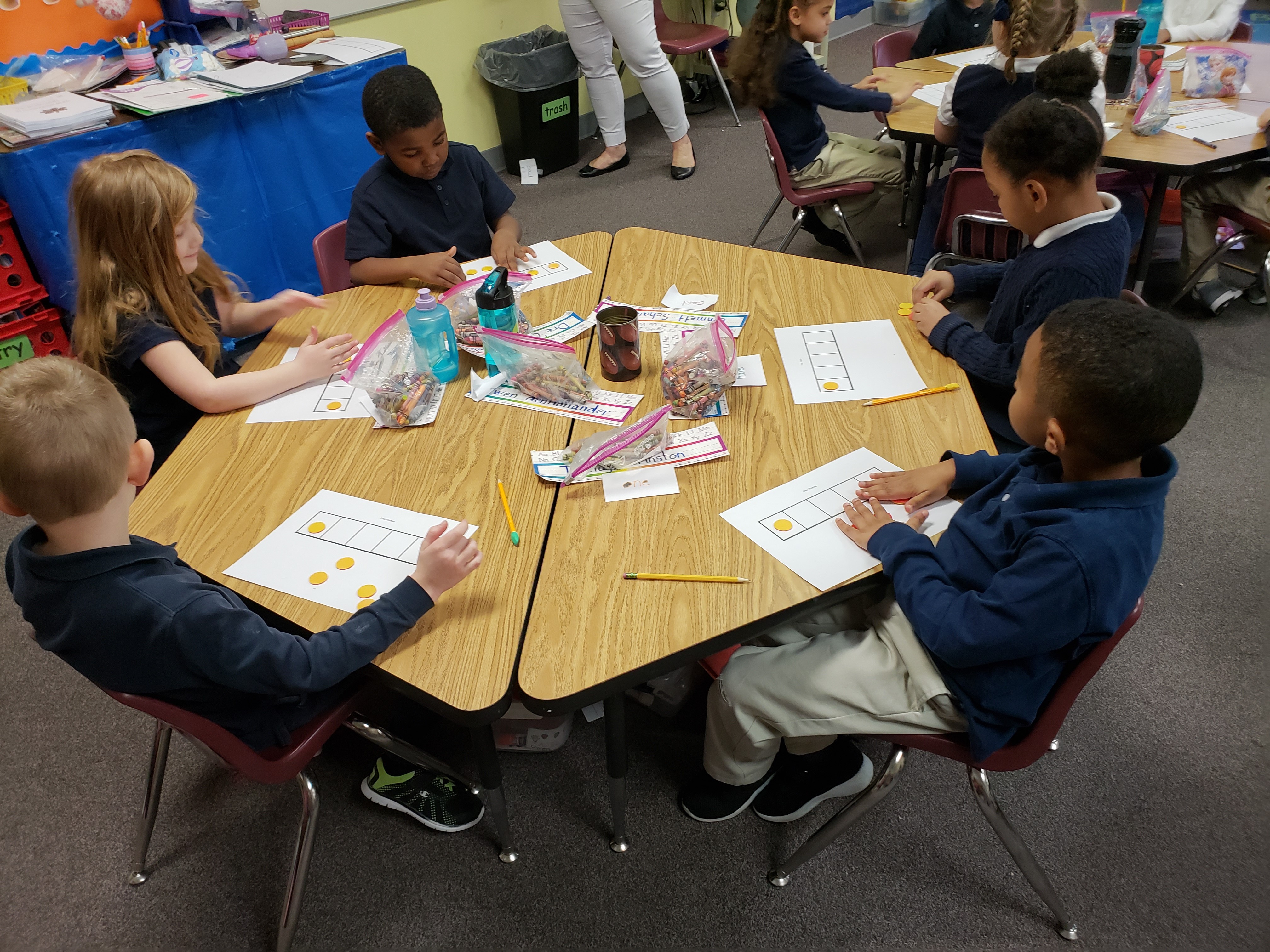 Marshall Community Credit Union made a donation of nearly $250.00 to Marshall Academy through their mini-grant program. Susan Mroczkowski, curriculum and instruction coach, submitted the application stating the funds would be used to purchase math manipulatives for the Kindergarten through second grade classrooms.
"Children learn best when they are able to touch and interact with the materials they are expected to learn, especially in lower elementary grades" said Mroczkowski. "The addition of the math manipulatives will allow our K-2 students to learn about and represent abstract numbers with concrete items and to have hands-on experiences when being introduced to the operations of addition and subtraction."
MCCU's mini-grant program is available for teachers, administrators and school staff at any of their partner schools (those that participate in the credit union's CU In School program, an in-school, student-run credit union branch). Participating schools include Mar Lee, Marshall Academy, Marshall High School, Marshall Middle School, Walters, Hughes and Gordon Elementary, as well as Wattles Park Elementary and Harper Creek Middle School. Mini-Grants can be used for items or services that participating schools do not normally purchase through funding resources. For more information regarding MCCU's Mini-Grant program, or to receive an application, contact Andrea Tucker via email or at 269.781.9885 x3144.
My Personal Credit Union's Quarterly Fundraiser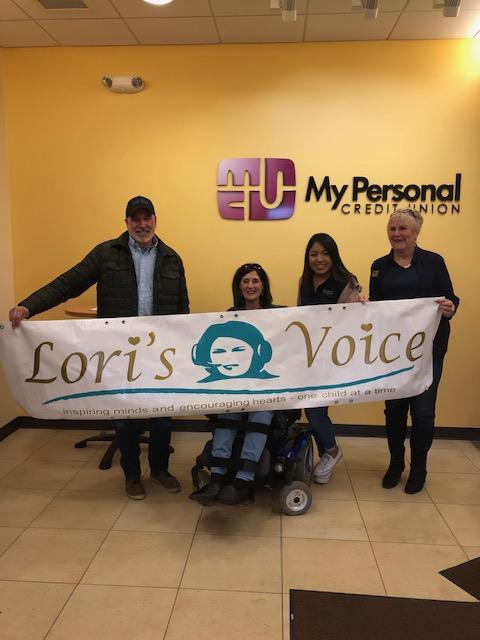 Through My Personal Credit Union's quarterly fund raiser, the credit union was able to present a $819.56 check to Lori's Voice, an all-volunteer Coopersville-based organization that helps young people with disabilities. Pictured here are Dave and Lori Hastings from Lori's Voice with Estefani Soto-Roman and Jerri Schmidt from MPCU. Contributions came from cash donations and paid My Personal Credit Union staff jean days.

All the proceeds raised for Lori's Voice go directly to help kids. The organization evolved from Lori Hastings' great love for children and the realization of so many challenges young people face when living with a disability. Living with a disability herself, Lori understands the medical needs that are not covered by insurance.
Go to main navigation