ICCU Named 2018 Large Business Community Service Award Recipient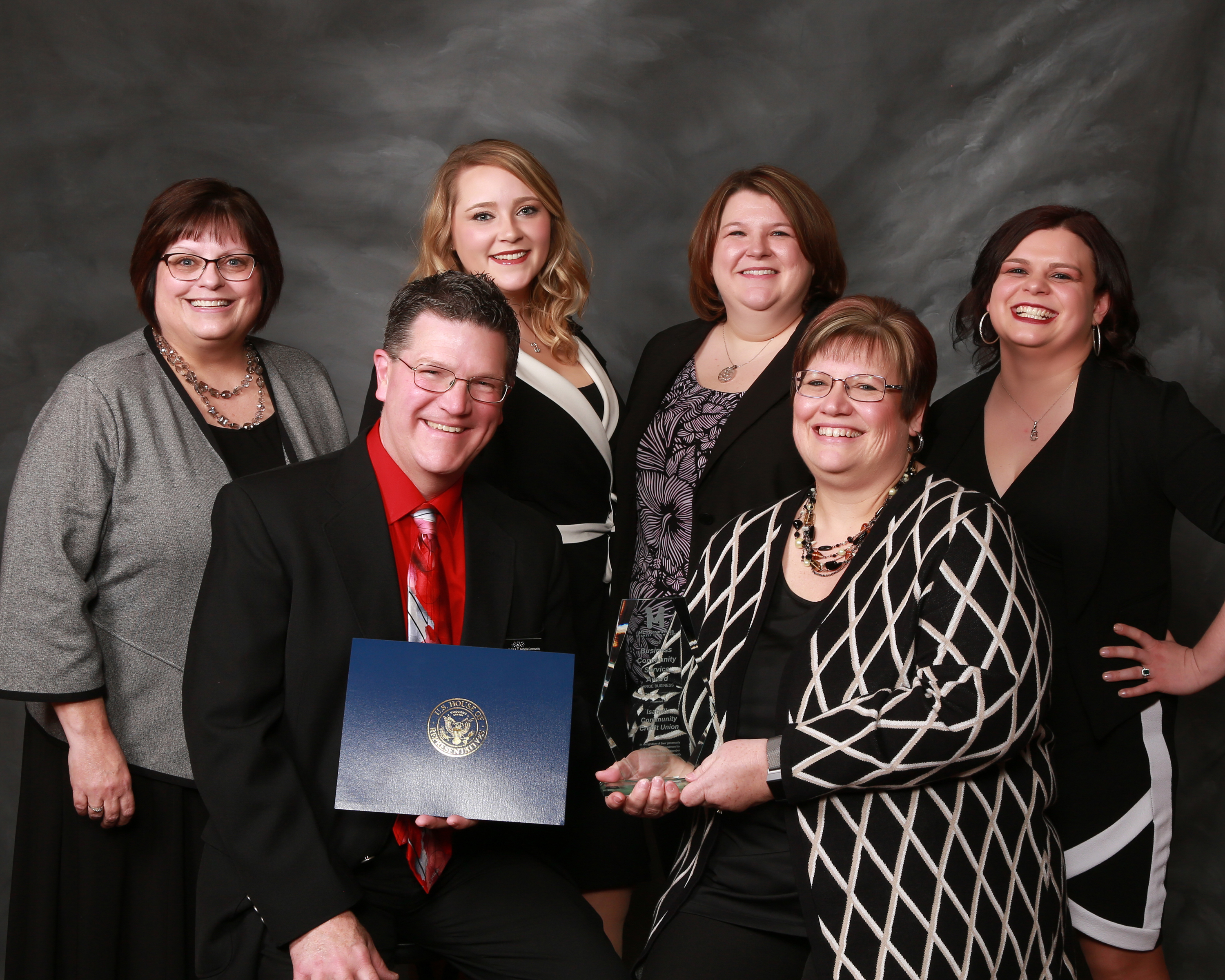 Isabella Community Credit Union (ICCU) was awarded the 2018 Large Business Community Service Award from the Mt. Pleasant Area Chamber of Commerce. This award is presented to a business that demonstrates significant support of the Chamber of Commerce initiatives and involvement in the community, having dedicated resources in the form of financial support, employee volunteer hours, and leadership to improve the quality of life in Isabella County.
ICCU was originally founded in 1958 as School Employees of Isabella County Credit Union in the Mt. Pleasant High School with only 24 members. From those humble beginnings, the credit union has grown to three branches and more than 15,000 members.
The Mt. Pleasant Area Chamber of Commerce selected ICCU for the award to recognize its community impact. The credit union as a whole is focused on making Isabella County a better place to live. The employees at ICCU are also heavily involved by volunteering in multiple ways within the community.
One of the many ways ICCU gives back is by putting on their annual event, Play it Safe! This event is a children's health and safety day focused on bettering the lives of children within their community, all at no cost to those who attend. In 2018, approximately 400 children from the community attended. Throughout the afternoon children were fitted for free bike helmets, received personal ID kits, toured emergency vehicles, participated in yoga, pet therapy animals, enjoyed lunch and more.
The credit union also hosts an annual pie sale every November. All the money raised from this event is donated back to a local charity of the employees' choice. The most recent pie sale raised and donated over $2,000 to the William and Janet Strickler Nonprofit Center.
ICCU employees enjoy volunteering their time individually as well. There are employees involved in the Rotary Club, Lions Club, Kiwanis Club, Junior Achievement (elementary and high school levels), Business Professionals of America, and many other financial literacy programs. Employees also volunteer in various other local charities including, but not limited to, the Isabella County Restoration House, Humane Animal Treatment Society, Women's Aid Shelter, Community Compassion Network and the volunteer-only McLaren Central Michigan Gift Shop.
Go to main navigation