In Brief, March 22
MCUL Spring Leadership Development Conference
Act fast to register and secure accommodations for the Spring Leadership Development Conference. Ideal for directors, committee members and top executives, the event takes place at the Soaring Eagle Casino and Resort in Mount Pleasant, April 26-28. Guests are welcome to attend to enjoy the venue, nearby waterpark and to participate in event meals and special activities. The Saturday night dinner will feature entertainment by Sweet Dreams of Patsy Cline and the Dreamers.

United Financial Credit Union Board Member Election Results
United Financial held its 56th Annual Meeting on March 11, 2019. Edward Ulmer and Robert Callison were re-elected to three-year terms on the Board of Directors for United Financial Credit Union.
Edward Ulmer was re-elected as Chairman of the Board, Patricia Hatch was elected as Vice Chairman/Secretary of the Board and Ronald Trevellion was elected as Treasurer.
MCUL Holds Retreat for Chapter Leaders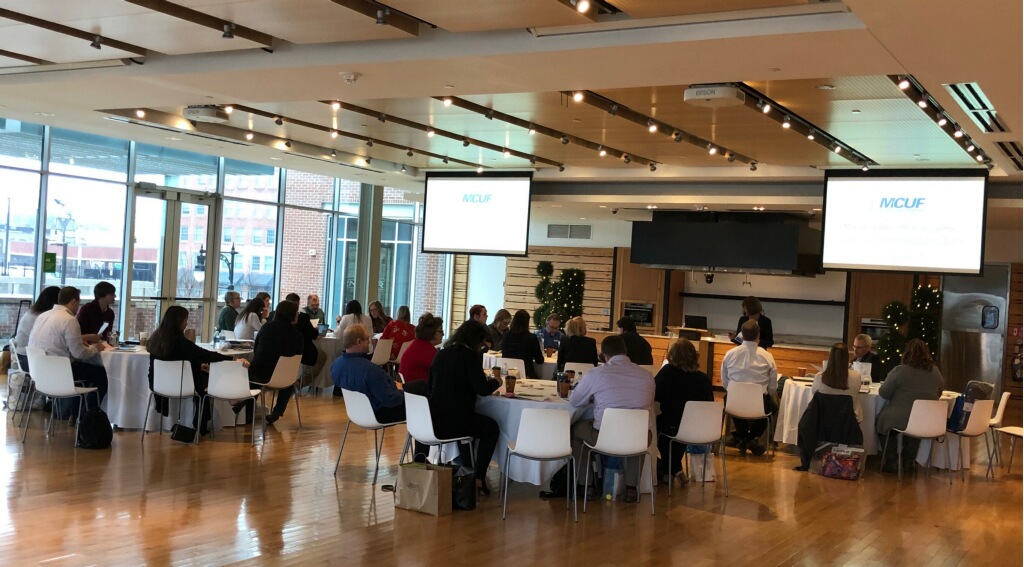 The Michigan Credit Union League held the 2019 Chapter Leader's Retreat at the Grand Rapids Downtown Market on March 19-20. This event brought chapter leaders together to discuss chapter participation, fundraising and MCUL support. 13 chapters were represented by 26 representatives from across the state. Group discussions were moderated by Jeff Rendel, President of Rising Above Enterprises, along with MCUL staff members Patty Corkery, Kevin Gawronski, Beth Troost and the Michigan Solutions team.
Go to main navigation