In Brief, March 15
Credit Union Collection Consortium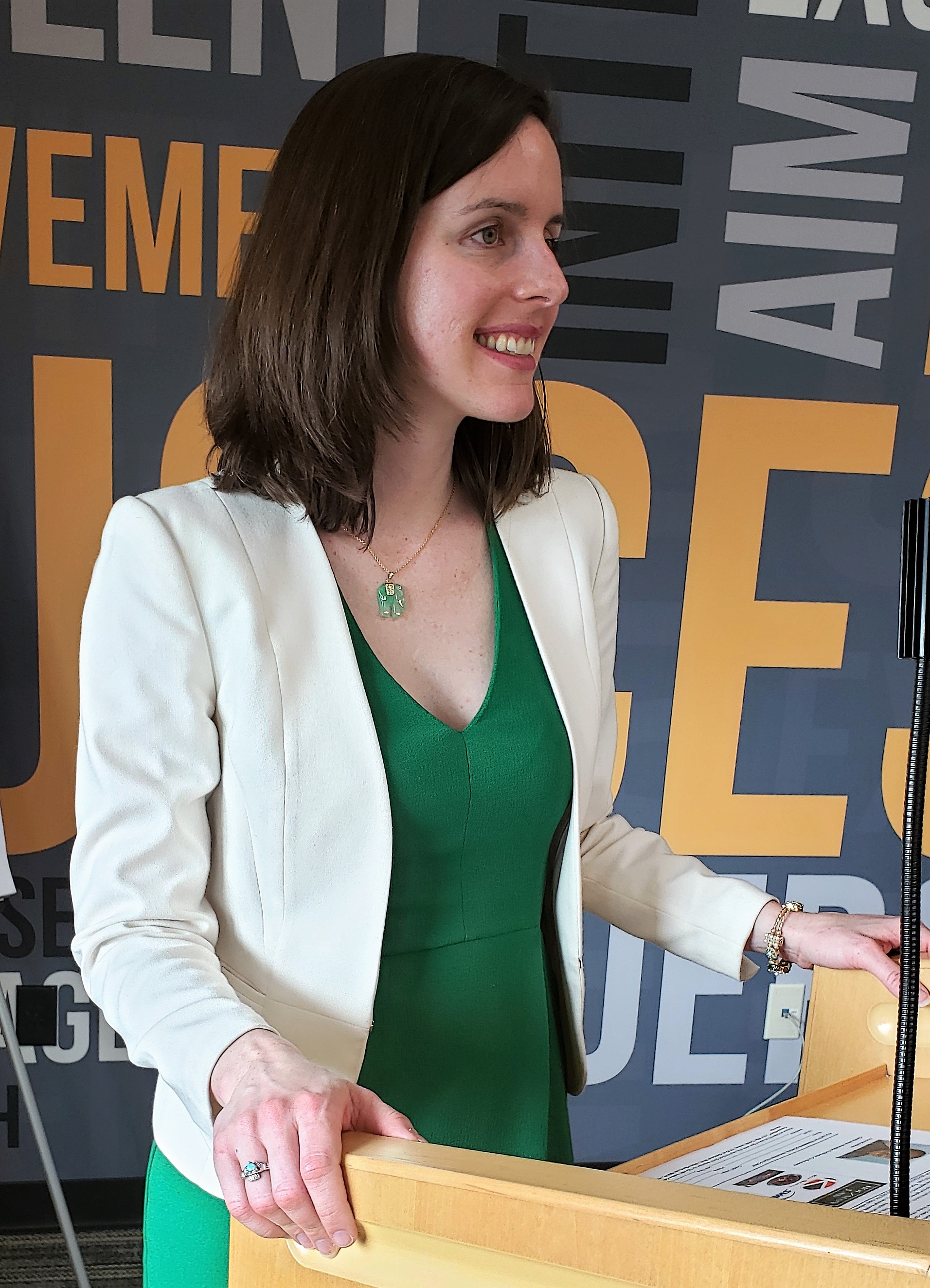 Attorney Elizabeth Butler of Butler Rowse-Oberle PLLC is pictured giving a presentation on Probates and Deceased Member Accounts to the Credit Union Collection Consortium at Extra Credit Union on March 14. Special attention was given to guardianships and conservatorships, areas of significant liability for credit unions. Also, a game of Jeopardy was played using different categories like bankruptcies and repossessions.

The next consortium event will be a discussion on CFPB issues and a bankruptcy update given by Chuck Holzman and Tami White of Holzman Law on 4-10-19 from 2-4 p.m. at Vibe Credit Union's office located at 1375 N. Oakland Blvd. in Waterford. To register for the May 7 Collector Training School, click here.


MCUL & Affiliates Leadership @ Eleven
Those interested in the MCUL & Affiliates Leadership @ Eleven executive development series which kicks-off with an orientation webinar on March 19 should email educate@mcul.org regarding space availability.

TLC Community Credit Union Supports Local Scouting Efforts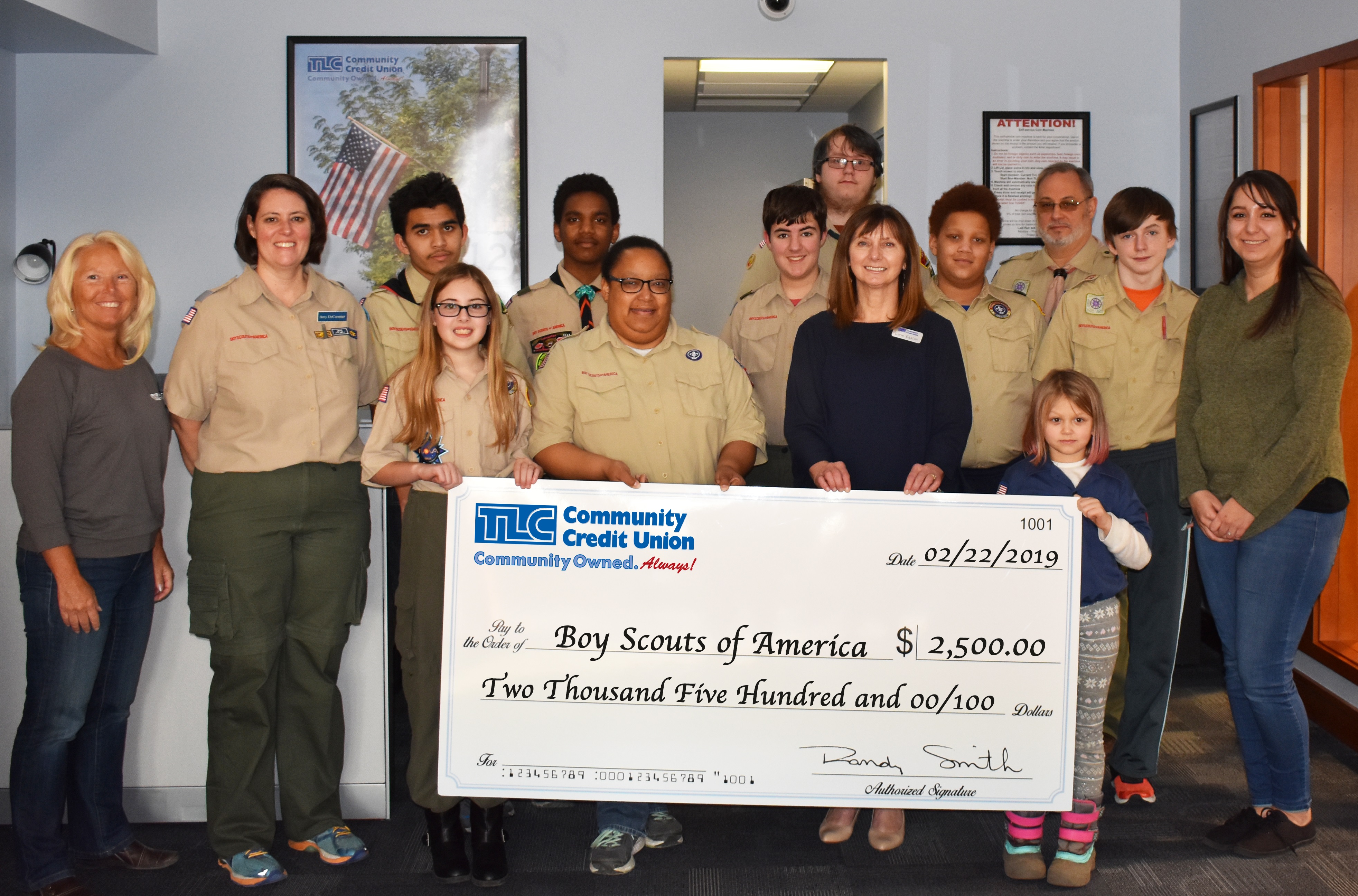 TLC Community Credit Union recently donated $2,500 to Boy Scouts of America, Chief Lenape District, in support of operations of local scouting efforts. Over the past five years, TLC has donated a total of $12,500 to the program.

The Chief Lenape District serves more than 760 youth members in Lenawee and Hillsdale Counties. TLC's donation will help support local camps, youth programs, and adult leadership training to ensure the best Scouting experience.
As a former Cub Scout and Boy Scout, TLC President and CEO Randy Smith is pleased the credit union is able to assist local kids with education and support. District Chairman Bryan Bowers thanked TLC for their continued support of area youth through Boy Scouts of America.


Northland Area PAC Pin Fundraising Sees Significant Increase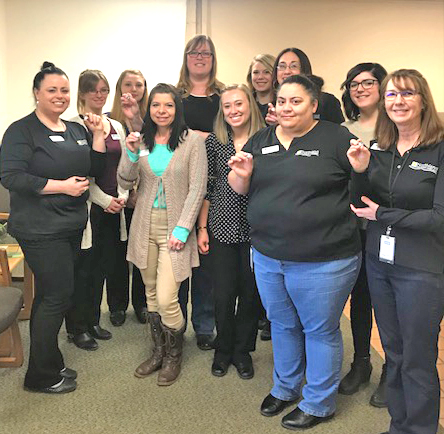 Northland Area Federal Credit Union recently announced positive results from a new fundraising effort for PAC pins. Team members can now participate in dress down Fridays, opting to wear jeans when purchasing a 2019 PAC pin. Within the first few days of the announcement, sales had already increased dramatically and as of the third month of 2019, PAC pins sales have increased over 152 percent.

"Northland [Area] has always been a strong leader in PAC fundraising to help advocate for credit unions and this specific fundraising avenue certainly made sense," said CEO Pete Dzuris.

Northland Area is continuing to PAC fundraise throughout the year, developing new fundraising strategies, so that credit union members' concerns are heard in Washington.
Go to main navigation