Extra Credit Union Awards $10,000 to 11 Local Teachers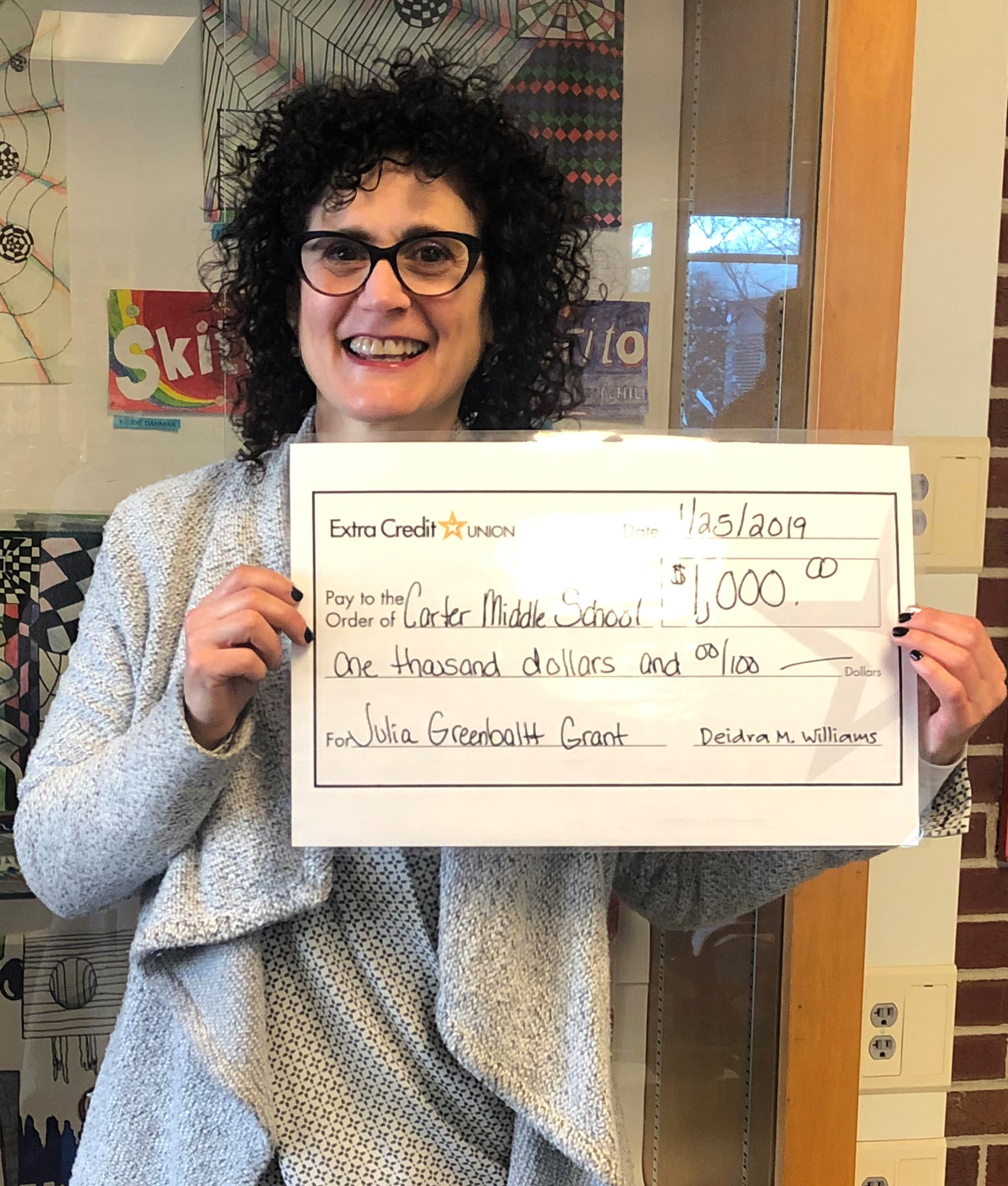 Sterling Heights High School teachers John Gomola and Amber Williamson have figured out how to reach some of their more uninterested students. By using a new book, The Plant Paradox, they have opened their students' eyes and peaked their interest in how their bodies are affected by certain foods. And they've had great success. The only thing is, they don't have nearly enough copies for all students.

It's difficult to teach, learn and focus when a classroom hits upwards of 85 stifling degrees in the beginning and end of the school year — sometimes resulting in class being canceled. Art and music budgets have been cut over the years and that means having to forego projects such as creating clay hand sculptures.

For some students, it is these classes that motivate them to continue coming to school each day. And what better way to tie in months of history, English and other classes than to head to the River Rouge Truck Plant and Greenfield Village for the day.

Teachers in area schools are getting the help they need to fill in budget gaps and keep students interested and engaged in learning, thanks to the help of Extra Credit Union's annual Teacher Extracurricular Activity Money (TEAM) Classroom Grant Program, which gave $10,000 in grant funding to 11 projects. The program has awarded a total of $80,000 to local educators and school staff members since it was started in 2011.
"We do all we can each year to help our local schools, whether it comes in the form of teaching kids about spending, saving and sharing in the classroom, teaching teens how to write checks or create a budget, or sponsoring a school event," said Extra Credit Union President and CEO Deidra Williams. "Our TEAM Classroom Grants are a larger portion of the many ways we give back to schools honoring our legacy of having been started by a small group of teachers 65 years ago. I'm proud of these efforts that help fill in the gaps."
Grant recipients will be honored in June at the credit union's annual Excellence Awards luncheon honoring its grant winners, as well as its annual scholarship recipients, which will be announced in the spring.

Visit Extra Credit Union's website for more information on the credit union's involvement in schools. And visit the credit union's YouTube page for a video highlighting one of last year's grant winners.
Go to main navigation