Alpena Alcona Area Credit Union Opens Student Run Branch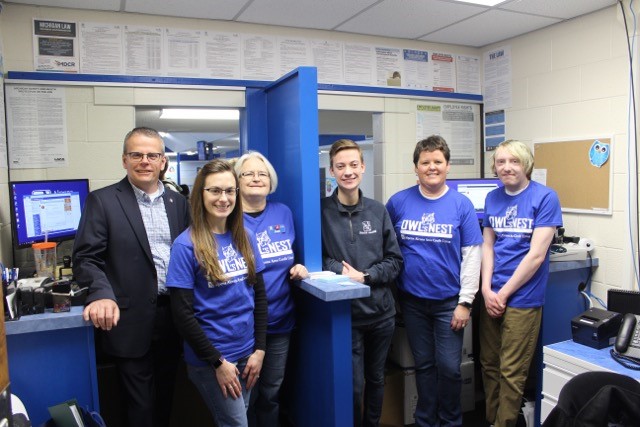 Earlier this year, Alpena Alcona Area Credit Union (AAACU) partnered with Oscoda Area Schools to open a student-run branch.
AAACU reached out to the Michigan Credit Union Foundation (MCUF) to secure grant funding to assist in the opening of a student-run branch located inside Oscoda Area Schools. The student-run branch called the Owl's Nest currently employs two Oscoda High School Seniors, who started working at AAACU's Oscoda Branch over the summer as tellers. Kelly Alexander, assistant branch manager, oversees the pair of seniors two days a week during lunch hours. All students and staff at Oscoda Area Schools are eligible for membership.

"Practically anything that could be done at any of our office locations can be done at the school location," stated Alexander.

AAACU's partnership with Oscoda Area Schools secured a space within the school to build the Owl's Nest providing students and faculty a convenient option to access their finances.

The Owl's Nest is AAACU's second student-run branch with the first being the Tiger Branch located in Alcona Community Schools.

Through cooperative donations, MCUF supports credit union community reinvestment and financial education initiatives to help more people, families and communities in Michigan feel the credit union difference. Learn more, donate or apply for programs at mcuf.mcul.org.
Photo used courtesy of Oscoda Press and Iosco County News-Herald, taken by Patricia Alvord.
Go to main navigation