Money Smart Week and the 2019 National Credit Union Youth Month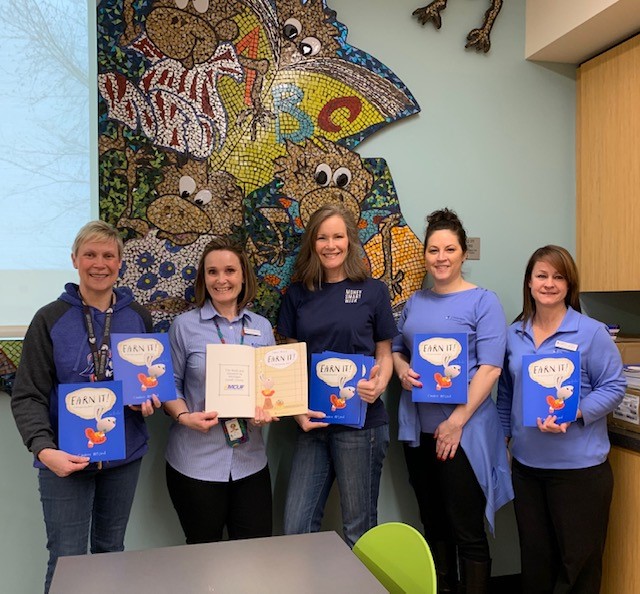 For the credit union movement, April is National Credit Union Youth Month. It's an entire month that credit unions dedicate to financial education — both celebrating it and finding new ways to outreach. This year's theme is "The future is yours.… Picture it! Save for it! Share it!"
Each year, one week of National Credit Union Youth Month is deemed Money Smart Week — a week of thousands of events built out of partnerships between credit unions and schools, libraries and other community organizations. Last year, more than 500 Money Smart Week events were held in Michigan, which represented more than 10 percent of all national events.
The mission of Money Smart Week, held March 30-April 6 this year, is to help consumers manage their personal finances better. Programs are offered to all demographics and income levels and cover all facets of personal finance. With 35,000 Michigan participants in 2018, the event is making a real impact on our state's understanding of healthy money management.
"The Money Smart Week financial literacy campaign exists to help consumers make wiser decisions with regard to their money, by connecting them with impactful content and resources in a safe, non-solicitous environment," said Kelly Masters, Michigan Chair of the Federal Reserve Bank's Money Smart Week Campaign. "We do this through innovative partnerships and programming that reaches people where they are. From pre-school money-themed storytimes, to financial literacy concerts in high schools and geocaching on college campuses, to traditional adult-oriented workshops for all stages of life and all knowledge levels, we work diligently to touch as many Michigan residents as possible. Our goal is to help people improve their circumstances, which benefits their families and our communities."
For the third straight year, the Michigan Credit Union Foundation provided books on behalf of Michigan credit unions to 8,000 families. The chosen book, Earn It! A Moneybunny Book by Cinders McLeod, was passed out during library storytime throughout the week in more than 200 libraries across the state.
This year, 68 Michigan credit unions are partnering with libraries to help spread the book, which follows Bun, a bunny who wants to be rich and famous. Over the course of the story, Bun must learn that talent and fame don't happen overnight, but through time and hard work. Earn It! Was chosen this year because it introduces young readers to the simple concept of earning instead of just having.
Go to main navigation