In Brief, Feb. 15
MCUL & Affiliates Compliance Conference
Last minute decision makers interested in attending the MCUL & Affiliates Compliance Conference next week, Feb. 20-21, should contact educate@mcul.org to register.

MCUL & Affiliates Mortgage Loan Originator Workshop
Loan originators needing to satisfy their periodic training requirement under Regulation Z should act quickly to secure one of the remaining seats still available for the MCUL & Affiliates Mortgage Loan Originator workshop, being held March 12 at LAFCU in Lansing. A limit of 70 attendees can be accommodated and registration is $299 per person.

MCCU Donates Dictionaries to Harper Creek Middle School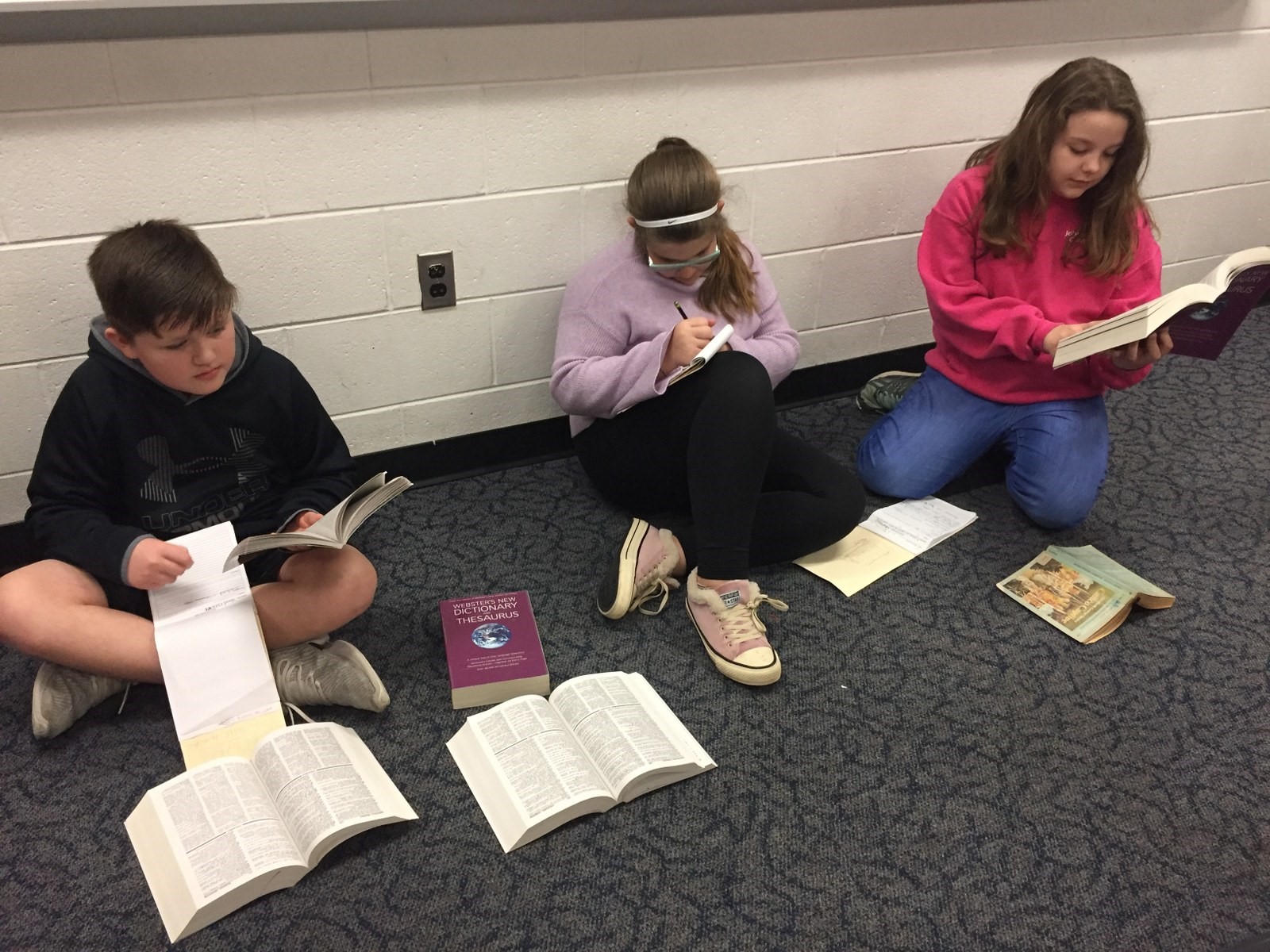 Marshall Community Credit Union (MCCU) donated funds to Harper Creek Middle School through their mini-grant program, for the purchase of dictionaries for a 5th grade classroom. Julie Mathis, 5th grade teacher, submitted the application stating that the funds would be used to purchase 10 Webster's New World Dictionaries.
The dictionaries were needed to replace older ones that had been well loved by many former students. Fifth grade students in Mathis' classroom use dictionaries everyday to look up independent vocabulary words from chapter books they read.
MCCU's mini-grant program is available for teachers, administrators and school staff at any of their partner schools (those that participate in the credit union's CU In School program, an in-school, student-run credit union branch). Participating schools include Mar Lee, Marshall Academy, Marshall High School, Marshall Middle School, Walters, Hughes and Gordon Elementary, as well as Wattles Park Elementary and Harper Creek Middle School. Mini-grants can be used for items or services that participating schools do not normally purchase through funding resources.

AVP of HR at Northland Area Wins Culture Change Agent Award
Northland Area Federal Credit Union Assistant Vice President of Human Resources Annie Wilk won the 2018 Culture Change Agent Award from the Alpena Chamber of Commerce.

The numbers are impressive. A few years ago a need was identified, Annie and her staff helped implement a training program with management that addressed very important topics within the organization. Some of these are: Team Building, Adapting to Change, Building Effective Teams, Managing Conflict, Championing Change, Creating a High Engagement Workplace and Managing People to Perform.

This program results in positive communication from within the credit union which extends to our members and out to the neighborhoods within the city.
"Annie is never afraid to try new things, but always does so in a calculated effort in order to achieve exceptional outcomes. Because of these efforts, and her ever present optimism, an additional benefit has been the reduction of employee turnover," said Northland Area CFO Kristine Brenner.
Preferred Credit Union Wins Award from American Cancer Society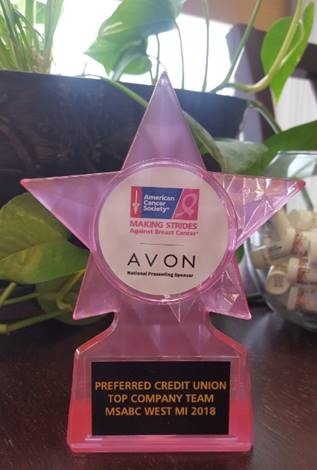 Preferred Credit Union received an award from Making Strides Against Breast Cancer West Michigan for being their Top Company Team with raising funds. Last fall, the credit union raised more than $4,000 for Breast Cancer Awareness.
Go to main navigation