LAFCU Donates $10,000 to MLK Commission to Advance Equality, Diversity, Social Justice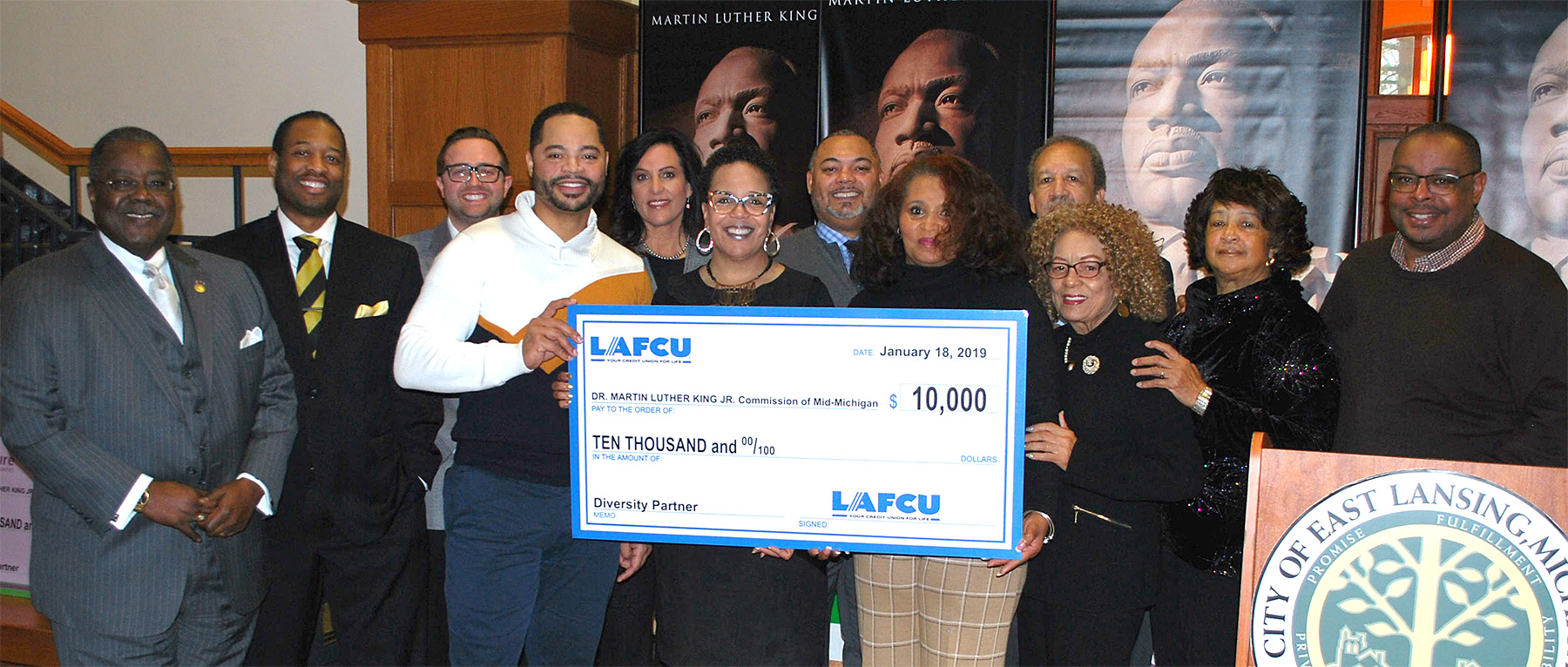 LAFCU has donated $10,000 to support the work of the Dr. Martin Luther King Jr. Commission of Mid-Michigan, a non-profit organization that advances equality, diversity and social justice.

"We value LAFCU's partnership to help make our community the best it can be for everyone," said Commission Chair Elaine Hardy. "Together we'll strive to advance social change and help create a world that fulfills Dr. King's vision where all people are judged by the content of their character, not by the color of their skin."

The commission focuses on Mid-Michigan's pressing needs of literacy, hunger, mentoring, education and community enrichment. It supports multiple community service agencies and promotes youth initiatives, including college scholarships, student essay and art contests and the annual 8-day Y-Achievers Cultural Immersion Transportation Study & College Tour for high school students.

"Supporting the Dr. Martin Luther King Jr. Commission of Mid-Michigan is a unique opportunity to help build a stronger community from within," said LAFCU Chief Marketing Officer Kelli Ellsworth Etchison. "We are a better organization, a better community and a better nation when we can all contribute."

LAFCU has donated to the commission for approximately a decade.
Go to main navigation