Public Service Credit Union Celebrates Twelve Days of Giving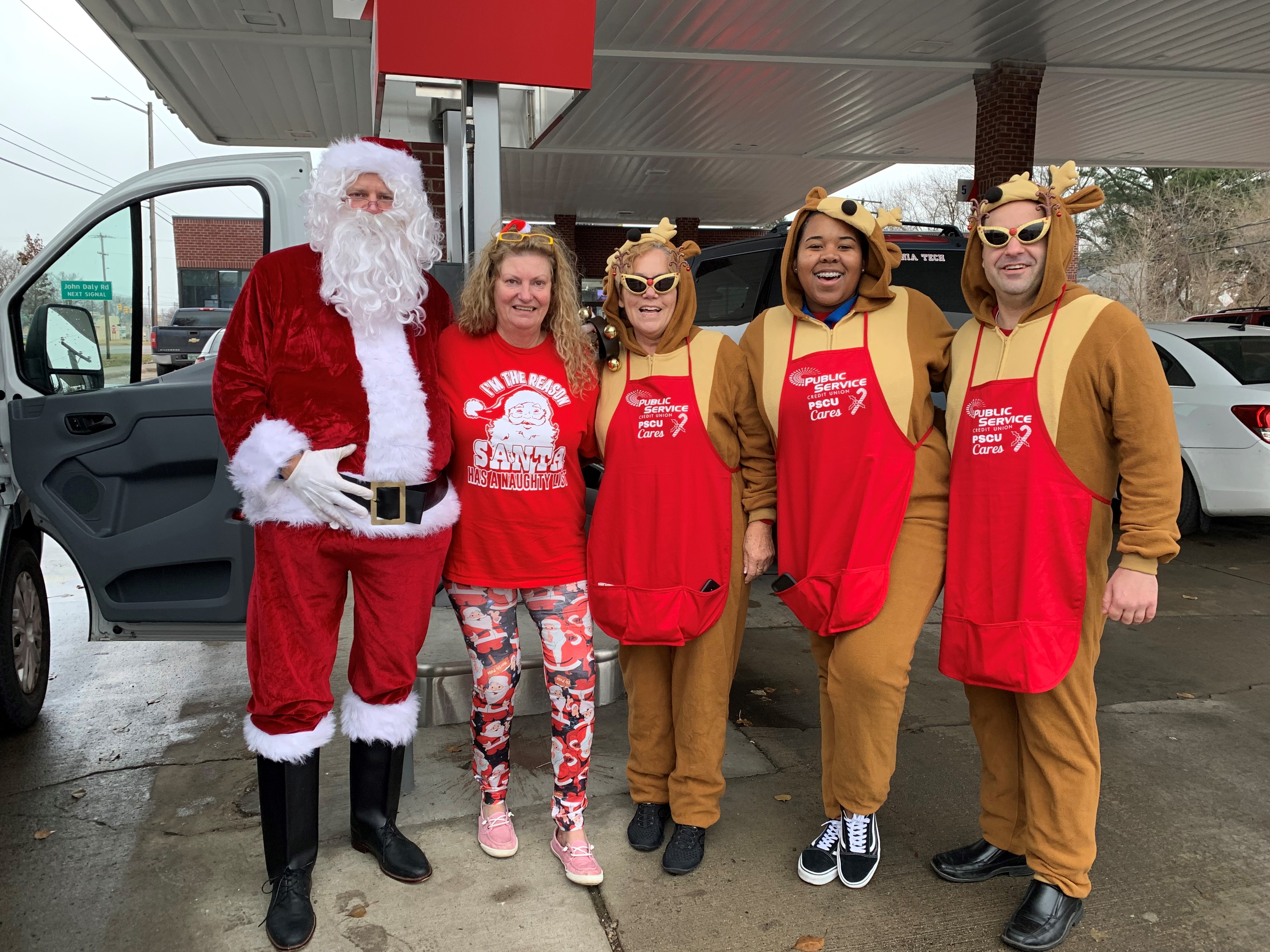 In the last weeks of December 2018, Public Service Credit Union (PSCU) set out to spread kindness with their Twelve Days of Giving. Employees raised money throughout the year so on these twelve days, teams could go out and do good for their community.
Each giving team had $1,000 to donate and could be as creative as they wanted while doing good. Every team came back happy and humbled by the opportunity to come together and spread cheer within the communities they serve, the credit union reported.
Some of the projects PSCU team members took on were:
Built reading nook for children at a Detroit Elementary School (Gompers)
Delivered lunch to fire station in Romulus
Delivered 50 backpacks filled with necessities to the homeless
Delivered school supplies to downriver and Detroit schools
Bought Christmas trees for families
Paid for layaway items
Paid for people's gas
Paid for people's groceries
Delivered gifts and necessities to Penrickton Center for Blind Children
Donated toys and set up "Santa Shop" at C.O.T.S in Detroit
Set up donations and gave $1000 cash to a family affected by cancer
Performed christmas carols at the VA hospital
Delivered care packages and breakfast to a nursing home
Donated gifts to "Alternatives for Girls"
Donated to local animal shelters
Surprised people in need within the community with cash
PSCU told the Michigan Credit Union League that they are so grateful to be able to contribute to their communities in such a way and can't wait to keep this going into the new year.
You can view a video about the Twelve Days of Giving initiative here.
Go to main navigation