Christian Financial Credit Union Mourns the Loss of Longtime Board Member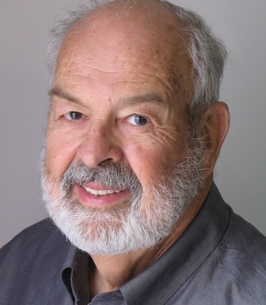 On Dec. 11, Christian Financial Credit Union Board Member James Joseph (Jim) Shereda, Sr. died peacefully surrounded by the love of his family.
Shereda joined Christian Financial's board in 2013, upon its merger with ARC Credit Union. He was currently serving as the Vice Chair of the CFCU Board. Shereda was a lifelong credit union advocate, having both managed ARC Credit Union and served as Chairman of the Board for many years. His passion for people aligned with the foundational principle of the credit union philosophy of "people helping people".
A successful businessman, Shereda owned and ran QMI Group, Inc. with his wife Barb. He was also a devoted servant of Christ and could often be found assisting with the St. Vincent de Paul Society at his parish or singing in the church choir.
His contributions to the growth and success of Christian Financial will be truly missed and the credit union is thankful for his more than 40 years of service.
Visitation will be held at Faulmann & Walsh Golden Rule Funeral Home in Fraser on Dec. 13 from 4:00 p.m.–8:00 p.m. and Dec. 14 from 2:00 p.m.–8:00 p.m., with a 7:00 p.m. scripture service on Dec. 14. The funeral mass will be celebrated on Dec. 15 at 1:00 p.m. at St. Pio of Pietrelcina in Roseville.
In lieu of flowers, memorials may be addressed to St. Vincent de Paul of St. Pio Parish in Detroit or Kids on the Go in St. Clair Shores.
Read the full obituary here.
Go to main navigation