In Brief, Dec. 7
Michigan Data Breach, Electronic Lien Termination Bills Move on to Senate
On Dec. 6, the Michigan House of Representatives voted on data breach notification legislation. HB 6405 and 6406, introduced by House Financial Services Committee chairwoman Diana Farrington (R-Utica) and Representative Joe Graves (R-Fenton), would require merchants to provide notification of a data breach within 45 days of the breach being discovered. The legislation also provides parameters for the steps merchants need to take to secure data once a breach has occurred. HB 6405 and 6406 passed the House with a vote of 103-6 and are now headed to the Senate.
The House of Representatives also voted on HB 6486 and 6487, introduced by Representative Curt VanderWall (R-Ludington). The bills would allow for the electronic termination of liens on watercraft and ORVs. HB 6486 and 6487 both passed the chamber 109-0. These bills are also now headed to the Senate.
Northland Area Federal Credit Union Supports Prudenville "Christmas for Kids" Auction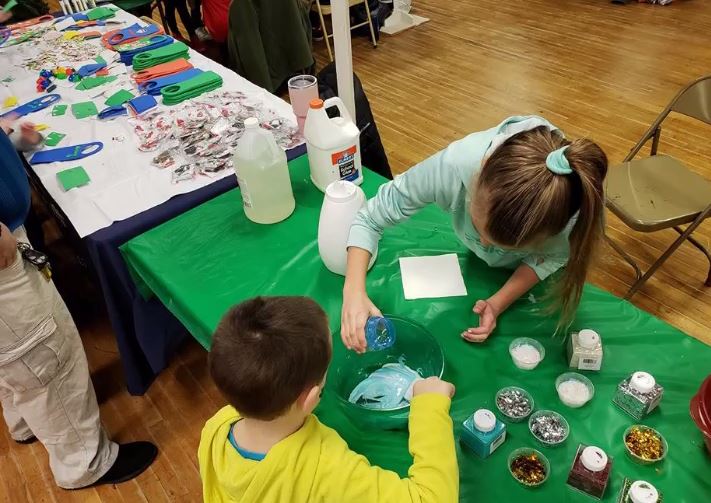 Northland Area Federal Credit Union recently helped with Prudenville's 29th Annual Christmas for Kids Auctions for local children in need. This year's auction raised more than $15,000 to purchase children's winter apparel.
"It was a really fun event that will benefit some great kids who needed the winter apparel," said Tim Burgeson, Northland's Houghton Lake Branch Manager.
Save the Date for MCUL's 2019 Lending and Marketing Conference
Save the date for the MCUL & Affiliates 2019 Lending and Marketing Conference, April 10–11 at the Park Place Hotel in Traverse City. The recently renovated and expanded facility is in the heart of downtown, just steps away from nightlife, dining and shopping.
The keynote on "Turning Digital and Fintech into Marketing and Lending Growth," will be by Sam Kilmer, a strategist at Cornerstone Advisors. The event kicks off the evening of April 9 with a "Taste of Traverse City" themed networking event. Online registration will be opening soon, so watch for additional details.
Mortgage Loan Originator Training to Come to Lansing in 2019
MCUL & Affiliates will hold a 2019 Mortgage Loan Originator training event on March 12 at LAFCU in Lansing. Michael Christians will facilitate the presentation, which is designed to satisfy Reg Z training requirements.
The agenda will include "Mortgage Lending Made Easy: The Four Steps to Originating a Compliant Real Estate Loan" to provide a comprehensive overview of the mortgage lending process. It will walk through how to originate a mortgage loan compliant with federal law in just four easy steps: application, underwriting, closing and servicing. Federal laws and regulations discussed will include: Regulations B, C, V, X and Z, as well as the SAFE Act, E-Sign Act, Homeowner's Protection Act, Fair Housing Act, Servicemember's Civil Relief Act and NCUA Part 760.
New loan originators, as well as those looking to satisfy their periodic training requirement under Regulation Z, would benefit from this training. Registration will be just $299 per person. Online registration will be available soon and hotel rooms are being held at the nearby Springhill Suites Lansing until March 1.
Go to main navigation