Honor Credit Union Celebrates 9th Annual Teacher Awards
Honor Credit Union receives hundreds of unique submissions each year as part of its annual Teacher Awards initiative, with teachers across the state of Michigan explaining how they could use $100 to improve their classrooms.
This year, the credit union received more than 300 submissions from across its 24 local branch communities. Forty winners were chosen after a difficult selection process, but two winners' stories in particular were especially heartwarming.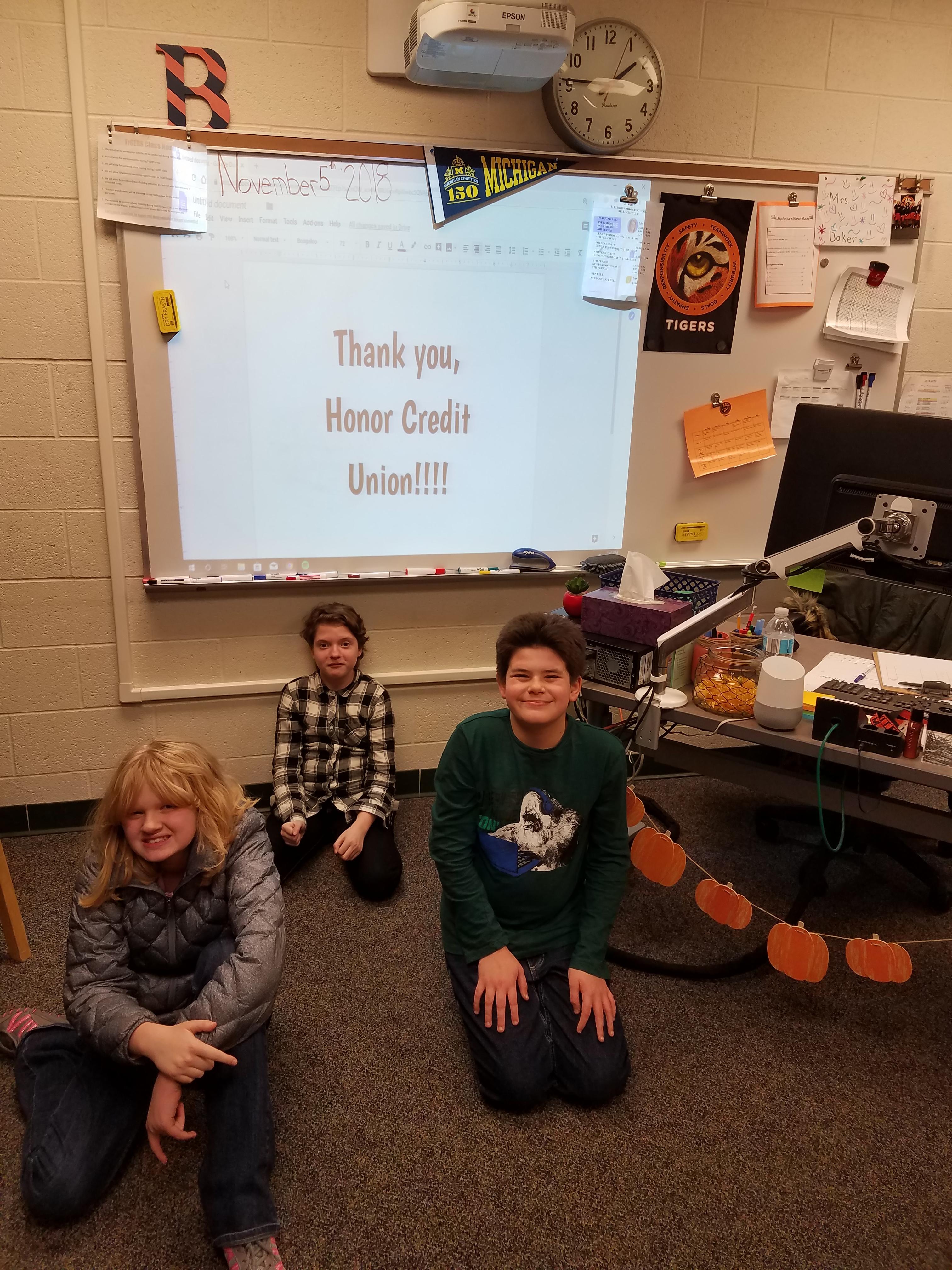 Hailey Baker, a special education teacher at Allegan's L.E. White Middle School, envisioned implementing more technology into her classroom. But as many educators know, the need for additional supplies and technology in the classroom is often followed by the question of where money would come from.
In her submission, Baker explained that a Google Home device would provide significant support for her students with special needs. The students would be able to ask educational questions, use it as a calculator and set reminders. According to Baker, the opportunities for learning would be limitless with this technology.
In October, Honor's Allegan branch manager, Jody VanSparrentak, personally delivered Baker and her classroom a check for $100 to purchase a Google Home. The day the Google Home arrived, Baker's students immediately put it to work. They began interacting with it by asking it math, science and spelling questions.
The Google Home even gave one special student more independence. Each day, she relied on her teacher to let her know when it was time to catch her special transportation home. Baker was able to set up a daily reminder on the Google Home to remind the student instead. Because of the Google Home, she will no longer need to depend on her teacher and worry about missing her ride home. This small act of independence will make a big difference in her daily routine.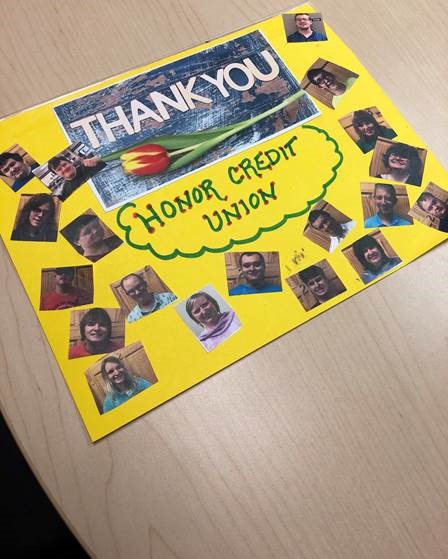 The second story comes from Michigan's Upper Peninsula. Marquette-Alger RESA's Nancy Isaacson told Honor Credit Union in her online submission that she wanted to teach her students about performing arts and the appropriate social skills needed during live performances. Issacson's students represent a variety of ability levels including autism, blindness, hearing, speech and cognitive impairments.
Instead of teaching her students only in the classroom, Isaacson decided to take a hands-on approach and arrange for her 19 students see Beauty and the Beast at Northern Michigan University's Forest Roberts Theater. Fundraising efforts would provide for transportation, but she was still falling short. Because of Honor's $100 grant, Isaacson's class will now get to experience the live performance of the Beauty and the Beast during the winter semester.
In addition to the 40 winners, Honor Credit Union recognized eight submissions by providing alternative gifts that would fulfill the teacher's requests. The alternative gifts included school supplies, art supplies and various prizes for the students.
Honor Credit Union is committed to staying true to its roots in supporting local schools and teachers, and the Annual Teacher Awards is just one of the many ways Honor gives back throughout the year. To learn more about Honor's involvement in the schools, visit HonorCU.com/Teachers.
Go to main navigation