In Brief, Nov. 30
DMCU Teams Up with WDVD 96.3 for Radiothon to Help the Detroit Dog Rescue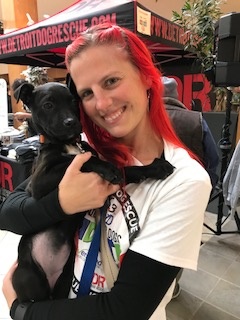 On Nov. 16, Diversified Members Credit Union recently teamed up with WDVD 96.3 FM to raise more than $63,000 for Detroit Dog Rescue during a Donate for Dogs radiothon at Orchard Mall in West Bloomfield.
Besides serving as a sponsor of the event, DMCU employees worked in shifts answering phones and taking donations throughout the day. DMCU also made a $4,000 donation.
The DDR has a special place in the hearts of the entire DMCU family. During the past year, DMCU hosted three dog adoption events at its branches to help Detroit's first and only no-kill shelter find homes for abandoned and abused dogs.
Credit Union ONE Works Goodwill Empty Bowl Day in Traverse City
On Nov. 4, Credit Union ONE staff from Traverse City worked the Goodwill of Northern Michigan Empty Bowl project. The credit union's 8 employees worked with 60 other volunteers and staff to serve over 620 meals for the day.
"My whole staff volunteered and took a shift working the day, and it was a great effort by all," said Michelle Kilinski, Credit Union ONE's Traverse City branch manager. "We had a good time, and it was nice to do something positive in our community that helps so many that are in need."
Credit Union Collection Consortium to Meet on Dec. 12
Repossession of collateral is a tough business, but it's a necessary one for auto lenders. On Dec. 12, the Credit Union Collection Consortium will hold their next meeting on this topic from 2:00 p.m.-4:00 p.m. at Credit Union One in Ferndale.
Dave Harris of Genisys Credit Union will share his years of expertise in repossessions and give insight on how to manage the process. Harris has been with Genisys for 21 years and has been their Asset Recovery Manager for the last 8 years. He has liquidated more than 1,900 vehicles over the last 5 years while maintaining a sales level of 97% of the Manheim Market Report and 95% of Blackbook values.
If you reposess cars, this is a must-see event. Attendance is free and open to all credit union professionals. Parking is across the street from the building. Please direct any questions, including dial-in instructions, to Peggy Dombrowski at 248-322-9800, ext. 1300.
Public Service Credit Union Donates $2,000 to the Pink Fund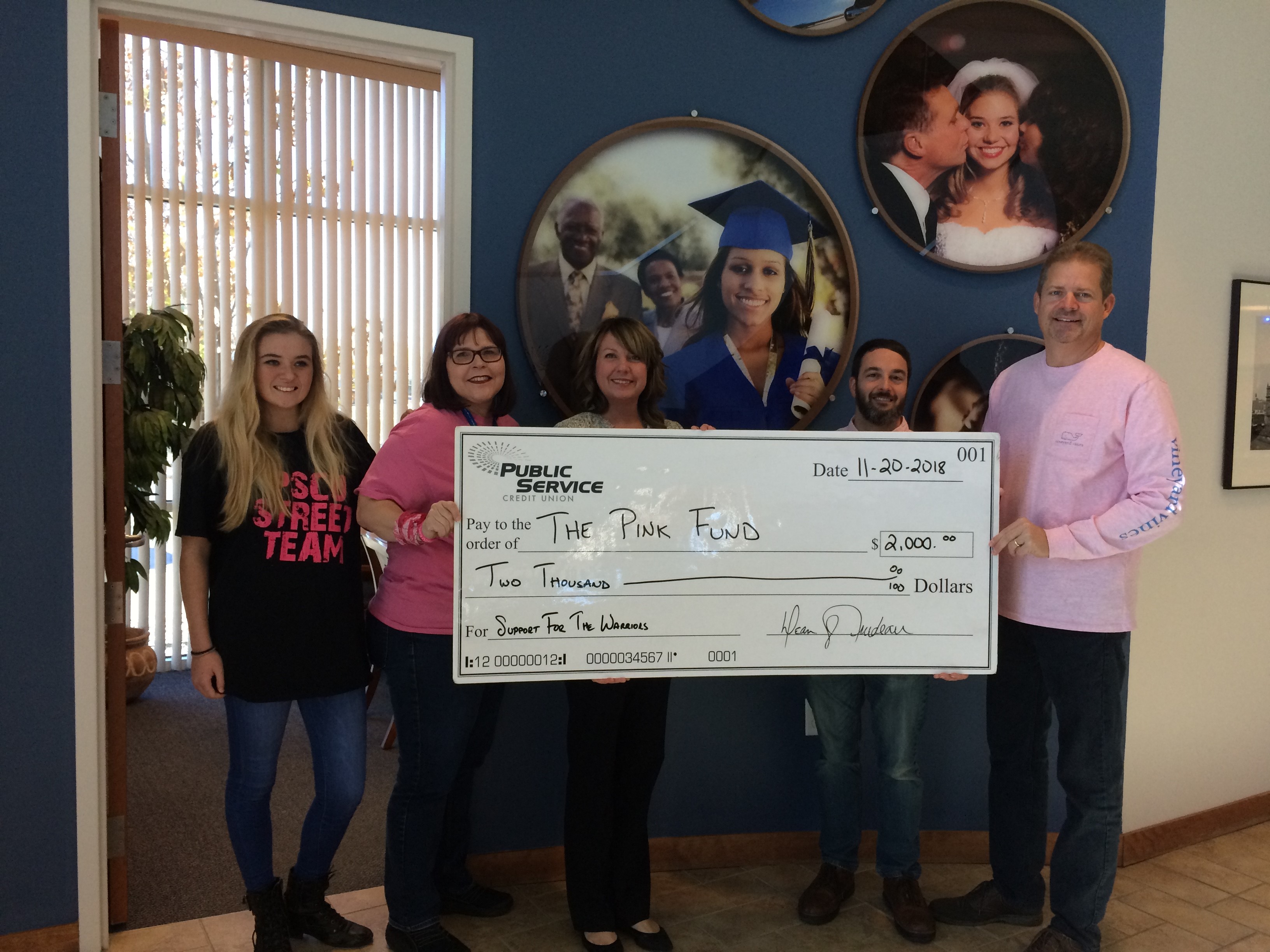 Public Service Credit Union (PSCU) recently collected $2,000 from employee donations and breast cancer bracelets sales for the Bloomfield Hills charity, The Pink Fund.
The Pink Fund was founded by breast cancer survivor Molly MacDonald. The fund's mission is to provide financial support to help meet basic needs, decrease stress levels and allow breast cancer patients in active treatment to focus on healing while improving survivorship outcomes.
"We knew we wanted to donate to a charity specific to breast cancer," said Patty Depa, PSCU Core System Product Developer and Giving Committee Member. "I did some research and found that The Pink Fund was unique. They helped warriors going through the fight with their finances. We are a credit union, so it just made sense."
Go to main navigation