MCUL Asks for Cards to be Mailed to CMN Hospitals Miracle Child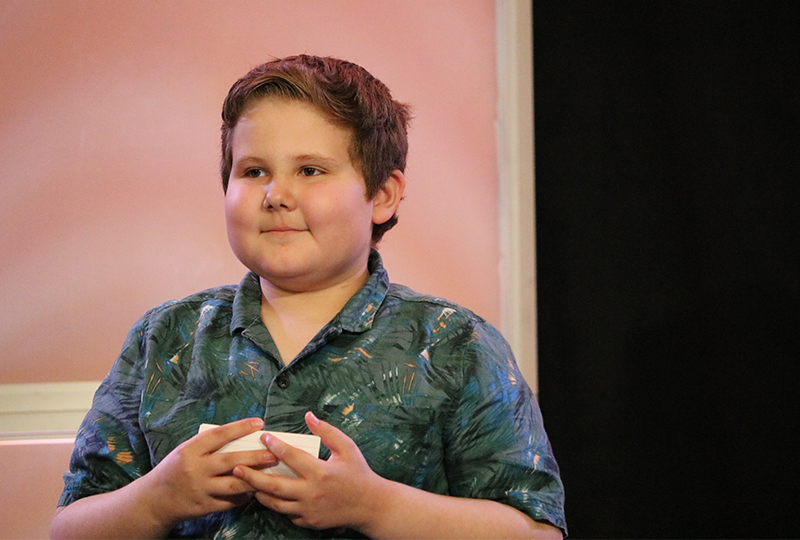 It's easy to have good thoughts and send prayers, but the Michigan credit union community can take one more step and to send cards to Jonny Hendricks, the Children's Miracle Network Hospitals miracle child from Beaumont Children's in metro Detroit.
Jonny attended the MCUL/CUSG 2018 Annual Convention and Exposition in Traverse City and spoke at the live auction benefiting CMN Hospitals about his heroic journey and the impact the nonprofit has had on his life. He is currently having a hard time with his current treatments and has been in and out of the hospital.
MCUL is asking credit unions, their staffs and volunteers to join us in a "card drive" to let him know we are thinking of him and that we hope he is on the road to recovery.
Cards from Michigan's credit union family, to Jonny and his family, may be mailed to:
Beaumont Health
Sara Klakulak (Jonny Hendricks)
Beaumont Health Foundation
26901 Beaumont Boulevard, Suite 433 5D
Southfield, MI 48033

To help CMN Hospitals raise more funds for the pediatric patients like Jonny in their communities, please be sure to participate in their #VoteForMiracles campaign to support Michigan's CMN Hospitals. Voters may vote once per day from now until Dec. 18. The hospital with the most votes will receive $50,000!
Last year, Flint's Hurley Children's Hospital won the initiative's top prize. To learn more and cast your vote, click here.
Go to main navigation