MSUFCU Employee Elected to FHLBI Board of Directors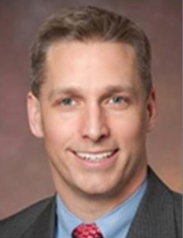 On Oct. 12, the Federal Home Loan Bank of Indianapolis (FHLBI) announced the results of its Board of Directors election, which included the appointment of MSU Federal Credit Union (MSUFCU) Chief Lending Officer Jeffrey Jackson.
With the help of Michigan's 86 voting representatives, Michigan credit unions, which represent more than 22 percent of FHLBI's membership, now have their first representative on the Board.
Jackson has served at MSUFCU for 21 years, was a $425,000 Affordable Housing Program grant awardee for Angel House, an Advantage Mortgage Purchase Program mortgage seller and Community Investment Program and Advances participant.
The FHLBank Indianapolis Board is comprised of both member and independent directors. Annually, the director of the Federal Housing Finance Agency determines the size of the Board and designates at least a majority, but no more than 60 percent, of the directorships as member directorships and the remainder as independent directorships. Independent directors are nominated by the Board after consultation with the FHLBI Affordable Housing Advisory Council and the Federal Housing Finance Agency.
Go to main navigation