Intentional CU Leadership: Attendees to Enjoy Grand Rapids Market Again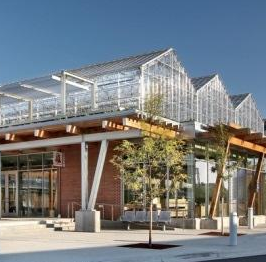 Michigan credit union professionals will soon head to Grand Rapids for the MCUL & Affiliates 2018 Intentional CU Leadership workshop. The event returns to the Downtown Market, which attendees praised last year for great food, a unique experience and as "very different, in a positive way!"
Geared for credit union staffers in all positions and with varied backgrounds, this workshop strives to empower attendees to cultivate their leadership skills and learn to move with intention to the next level of their careers.
Getting participants out of the office and into an unlikely training space serves as the backdrop to look at things in a new light. In Grand Rapids, the public market offers revitalized surroundings with a bright, inspiring greenhouse on the second floor and a bustling collection of restaurants and food vendors welcoming attendees below.
The event allows participants to choose which presenter to work with for the day after hearing each speaker give a brief overview of what they plan to cover. Attendees are provided a shopping card so they may choose their meals and snacks at small businesses in the market and gather with colleagues for additional networking.
Last year's attendees loved the opportunity to support the market during the workshop and praised the location as "a really cool place" and "memorable."
There is still time to register individuals or teams to attend the event, taking place the evening of Nov. 7 and throughout the day of Nov. 8. Learn more here.
Go to main navigation