In Brief...
2018–2019 Credit Union Collection Consortium Meeting Schedule Now Available
The Credit Union Collection Consortium is very happy to publish the 2018–2019 annual agenda of upcoming meetings.
The Consortium schedule includes speakers who are proven experts in their field and accomplished, exciting presenters. Holzman Law and Butler Rowse-Oberle continue their support of the group with presentations on hot topics like bankruptcy, probate, "ask the attorney" and the Consumer Financial Protection Bureau. Also scheduled are fraud and skip tracing gurus Kym Wendell and Bill Bitoni, and the Consortium's collector training school in May will host nationally-renowned trainer Steve Kreitlow of CU Recovery.
As always, all meetings are free and open to all credit union professionals. The Consortium encourages lending, risk management, mortgage and other disciplines to join us. Download the full 2018–2019 schedule here.
Dennis Greeno Retires from Compass Credit Union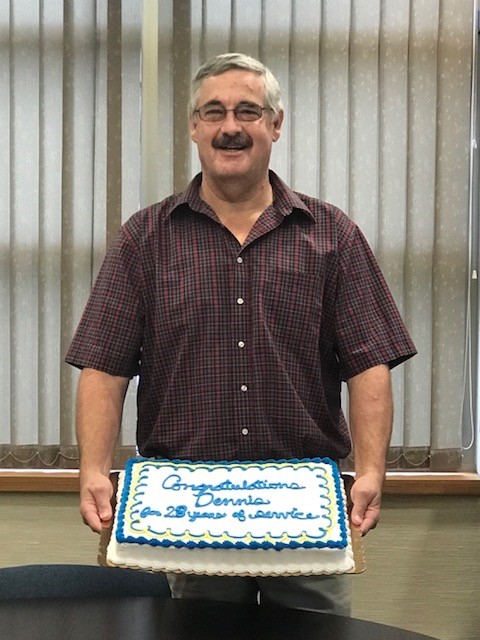 On Sept. 20, longtime manager Dennis Greeno of the former Newaygo County Service Employees Credit Union now known as Compass Credit Union, has retired after 28 years of service. Newaygo County Service Employees Credit Union merged into Rogue River Community Credit Union and rebranded as Compass Credit union on Jan. 1. Dennis continued at Compass Credit Union as a Collector until his retirement. The credit union thanks Greeno for his years of service and wishes him well in his retirement.
Hotel Deadline Extended to Oct. 6 for MCUL Call Center Conference
Additional hotel rooms have been held and the cutoff date extended until Oct. 6 for those attending the MCUL & Affiliates Call Center Conference in Lansing. The event takes place at The Henry Center, Oct. 29–30 and limited seating is still available.
Those needing to book rooms at the Candlewood Suites which is connected to the venue may click here for details or call (517) 351-8181 to book accommodations.
HB 5181, Key Lienholder Notification Legislation, Headed to Governor's Desk
HB 5181, introduced by State Representative Diana Farrington, is headed to Governor Rick Snyder's desk to be signed into law. The legislation allows lienholders to redeem abandoned vehicles after 10 days of receiving notification from the Secretary of State. It also requires that tow and storage facilities allow lienholders to inspect their vehicle for a fee of up to $75.00 before having to pay the accrued tow and storage fees to redeem the vehicle.
Perhaps the most important piece of this legislation is the provision that allows lienholders to contest the reasonableness of tow and storage fees. Currently as lienholders, credit unions have little recourse when hit with abnormally large tow and storage charges associated with abandoned vehicles.
For any questions on this legislation, a major win for our industry, please contact State Legislative Coordinator, Haleigh Krombeen or call 800-262-6285 ext 459.
Join CU Direct for A Lending 360 First Look Webinar
Learn how the right system can help a credit union of any size gain efficiency and grow its loan portfolio with a webinar from CU Direct. The webinar will be offered Oct. 16 and 17 from 10:00 a.m.–11:00 a.m. (EST).
In today's financial landscape, credit unions are constantly facing pressure to process new accounts and loans more quickly, accurately and compliantly. The webinar will cover topics such as responsive online applications, flexible and highly-configurable loan decision engines, robust cross-sell features, customizable application and user work cues and third-party integration and core connections.
Learn more and register now here.
Go to main navigation