American 1 Donates to Manchester Men's Club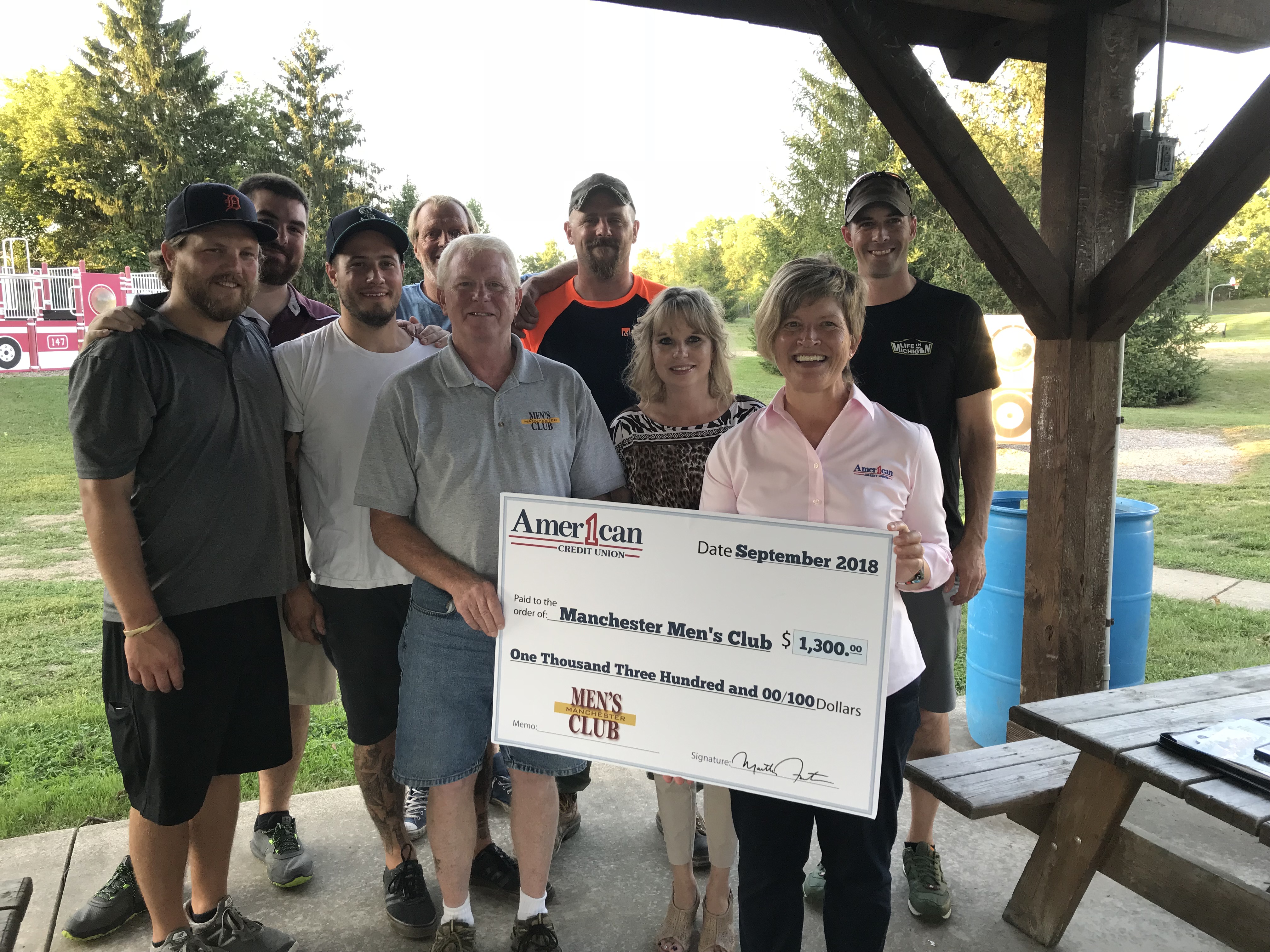 On Sept. 6, American 1 Credit Union was pleased to present a gift of $1,300 to the Manchester Men's Club in recognition of their generous service to the Manchester community.
The Manchester Men's Club is a local nonprofit organization that raises money to help serve and promote the Village of Manchester through community projects. One hundred percent of the money they raise is donated back to Manchester, wherever it is most needed.
"Becoming acquainted with one of Manchester's most recognized organizations has been wonderful," said Laura Pryor, vice president of marketing and communications for American 1. "We are excited to become more involved with additional members of the Manchester community once our new branch office is up and running."
American 1 made the donation to the Manchester Men's Club in conjunction with the development of their new branch opening, scheduled for later this fall.
Go to main navigation