In Brief...
Jessica Hayes Named AVP of Member Experience at Astera Credit Union
Jessica Hayes of Astera Credit Union was recently promoted to assistant vice president of member experience. In this role, she will oversee all of Astera's branch operations along with employee growth and development.
Hayes joined the Astera team in 2015 as the employee growth and development manager. Prior to working at Astera, she held various positions, including call center specialist and senior department trainer at MSUFCU.
Hayes is a graduate of Michigan State University and holds a bachelor's degree in psychology. She currently serves on the Michigan Credit Union League's Capital Area Education Committee. She lives in Lansing with her two children and enjoys spending time outdoors, going to concerts and helping others.
Alpena Alcona Area Credit Union Lincoln Branch Adopts a Highway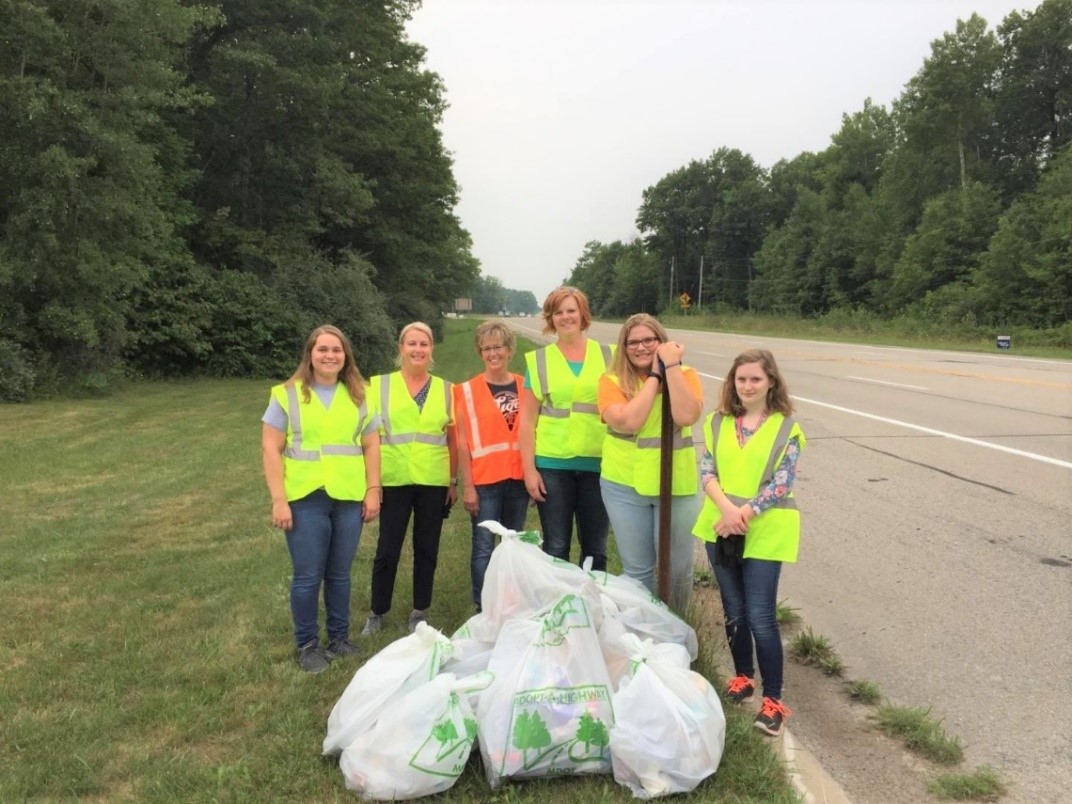 Team members from Alpena Alcona Area Credit Union's (AAACU) Lincoln Branch helped keep Alcona County clean by adopting a highway.
Employees adopted a three-mile stretch along US 23 for the third year in a row with the Adopt-A-Highway program. Each year, team members head out in the spring, summer and fall to clean up AAACU's section of the highway.
The Lincoln team enjoys volunteering their time to clean up their section of the highway and bonding with their coworkers while making an impact on their community.
Michigan CUES Fall Economic Summit Approaching Fast
The Michigan Credit Union Executive Society (CUES) will host their annual Economic Summit in Ypsilanti, Oct. 11 & 12. This year's event promises to be the best one yet, with seven great presenters over the two days.
Oct. 11 will feature a pre-conference workshop from 1:00 p.m.–4:00 p.m., with a networking reception at 6:00 p.m. The summit will take place Oct. 12 from 8:30 a.m.–4:00 p.m.
Featured speakers include Diego Zuluaga, Cato Institute; Ryan Honeyman, author of B Corp Handbook, How to Use Business as a Force for Good; Greg Valliere, political strategist and economist, and frequent commentator for CNBC; and Mike Schenk, deputy chief advocacy officer for policy analysis and chief economist for CUNA.
Act fast! Early registration ends Sept. 14. Click here to view complete conference details and click here to register now.
Go to main navigation