Vibe Credit Union Invites Nominations for Metro Detroit "Superwomen"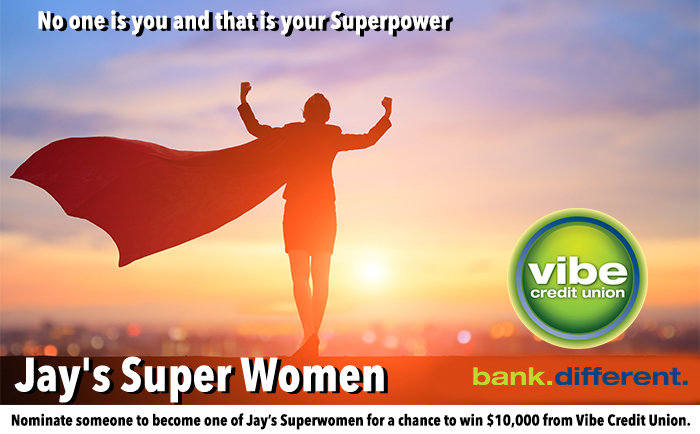 Vibe Credit Union is challenging credit union employees in the metro Detroit area to nominate and recognize the "super women" in their lives. Vibe has teamed up with Jay Towers at 100.3 WNIC to find Jay's Superwomen of metro Detroit.
Since the contest launched in March, more than 1,400 amazing women have been nominated. Five monthly winners have already been awarded a $500 Vibe Visa gift card and are now entered to win a $10,000 grand prize from Vibe.
"The response has been overwhelming, but we know there are so many more amazing women that should be recognized," Vibe Community Relations Officer Linda Smith said. "In our industry, we are fortunate to work with and know many generous and unique women. Let's work together to let them know they are appreciated."
The contest runs through Dec. 31, so there is still plenty of time for the superwoman in your life to be recognized as one of Jay's Superwomen of Metro Detroit.
Go to vibecreditunion.com to submit your nomination of a family member, friend or credit union member.
See full contest rules here.
Go to main navigation