TLC Community Credit Union's Alycia Nichols Earns CCUE Designation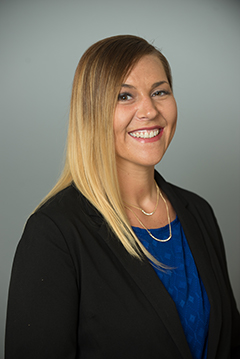 Alycia Nichols of TLC Community Credit Union earned the Certified Credit Union Executive (CCUE) designation as a graduating member of CUNA Management School, which was held in Madison, Wisconsin from July 15–25.
"On behalf of Credit Union National Association, I want to congratulate Alycia on completing the substantial undertaking that is CUNA Management School," said Kristin Ryan, director of learning events at CUNA. "Over the last three years, she has mastered the art of credit union leadership, proven her capacities as an executive and developed a unique, clear vision for success. I look forward to seeing how she will transform the movement."
CUNA Management School prepares attendees for roles as credit union leaders through three years of projects, activities, examinations and expert instruction. Studying under professors from the University of Wisconsin School of Business, participants learn about an enormous range of topics including management, financials, internal controls, crisis management and organizational behavior.
By completing all three years of the school, three exams, two projects and an oral presentation, attendees earn the Certified Credit Union Executive (CCUE) designation, which signifies knowledge of and readiness for credit union leadership. Nichols was one of 85 attendees to graduate with a designation this year.
Click here to learn more about CUNA Management School.
Go to main navigation