Catholic Federal Credit Union Helps Keep Cancer Patients Hydrated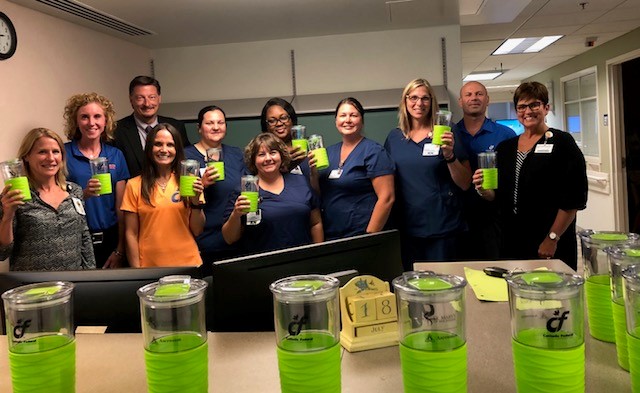 Catholic Federal Credit Union is helping 500 cancer patients stay hydrated as they start their chemotherapy treatment at St. Mary's of Michigan. The credit union recently teamed up with the Infusion Clinic at the St. Mary's Short Stay Unit, where each new patient will receive a water bottle to encourage great hydration throughout their treatment.
Water is key for everyone, but even more so for cancer patients. Adequate hydration is essential to help keep the body functioning throughout treatment and for removing wastes and toxins.
"It is difficult to find anyone that has never been impacted by cancer in some way," said Alan Watson, Catholic Federal President/CEO. "Having seen in my own family the importance of good nutrition during chemotherapy cycles, Catholic Federal's modest contribution to the great work done here at St. Mary's makes me proud. During challenging times small things like this added up can really make a difference."
Go to main navigation