The Michigan Credit Union League Announces Management Changes
Today, MCUL CEO Dave Adams announced the hiring of Patty Corkery as EVP/COO and General Counsel for the League as well as other management changes, effective Aug. 13. She fills a position recently vacated by Ken Ross, who left in May to head up lobbying efforts for financial services firm, John Hancock.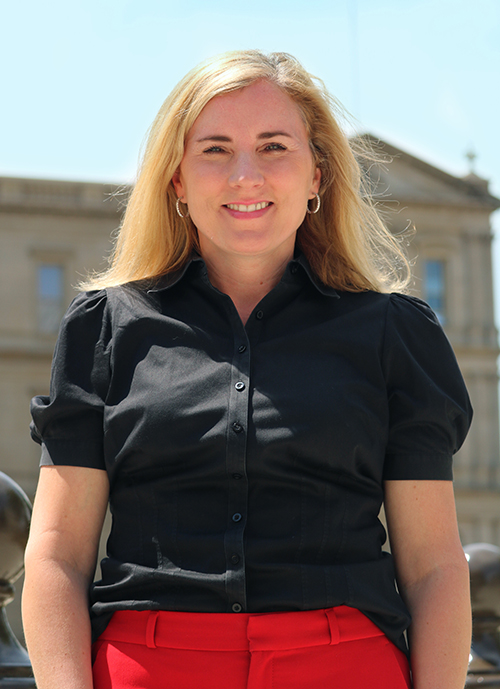 Patty Corkery will leave her post as partner at the law firm, Holzman Corkery, PLLC where she has worked for nearly 20 years, including the past 10 years as a partner. During those two decades, she counseled credit unions on a variety of legal, lending, employment, regulatory and contractual issues with the goal of assisting credit unions minimize risk and stay healthy and strong. Southfield-based Holzman Corkery is a leading law firm serving Michigan's credit unions and is a significant legal advisor for the MCUL & Affiliates.
Corkery graduated from the University of Michigan-Dearborn with a BA in Psychology and from Wayne State University Law School in 1999. She volunteers each year to judge first year law students in oral advocacy and is a member of the Women's Lawyer Association of Michigan and American Bar Association.
"Patty will bring instant credibility, vision and advocacy strength to our team at MCUL," said Adams. "She is a proven and respected leader in the credit union community and brings a technical knowledge of the laws and regulations affecting credit unions as well as leadership skills that will improve our entire operation both on the association side as well as for CU Solutions Group."
"I am incredibly honored to continue serving Michigan credit unions in this new role," said Corkery. "I have witnessed first-hand the League's commitment to credit union employees and volunteers over the years and I am excited to join the mission of helping credit unions serve, grow and remain strong."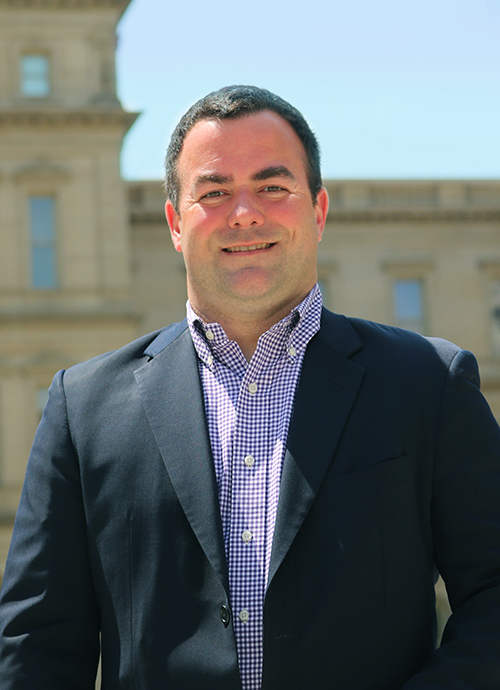 In other changes, Kieran Marion rejoins MCUL as Senior VP of Advocacy, responsible for legislative and regulatory affairs for the association. Marion previously served as VP of Governmental Affairs for the League between 2012 and 2014 before joining the Michigan Department of State as Director, Office of Policy Initiatives. Marion also served previously as Legislative Counsel for the Uniform Law Commission, Legislative Director for former State Senator Shirley M. Johnson and Government Relations Professional for Dykema. Marion holds a juris doctorate degree from Western Michigan University Cooley Law School and a BA degree in international relations from Michigan State University.
"Kieran will expand and strengthen the League's advocacy efforts in Lansing and Washington, D.C.," said Adams. "We are so fortunate to have him rejoin our awesome governmental affairs and compliance team."
"I am thrilled for the opportunity to rejoin an amazing organization, and ready to get to work advocating on behalf of Michigan's credit unions and their members." Marion stated.
Adams also announced the promotion of Renee Werth to the position of Senior VP of Education and Communications. Previously serving as VP of Education and Events, Ms. Werth will now have responsibility for the League's CU Link cooperative advertising program and media relations efforts.
"Renee is so deserving of these expanded duties," said Adams. "She will work with Amanda Tuckey and our communications team to provide great value in her expanded role."
Both new SVP positions will report to EVP/COO Patty Corkery.
Go to main navigation