MSUFCU Receives Ad POP Award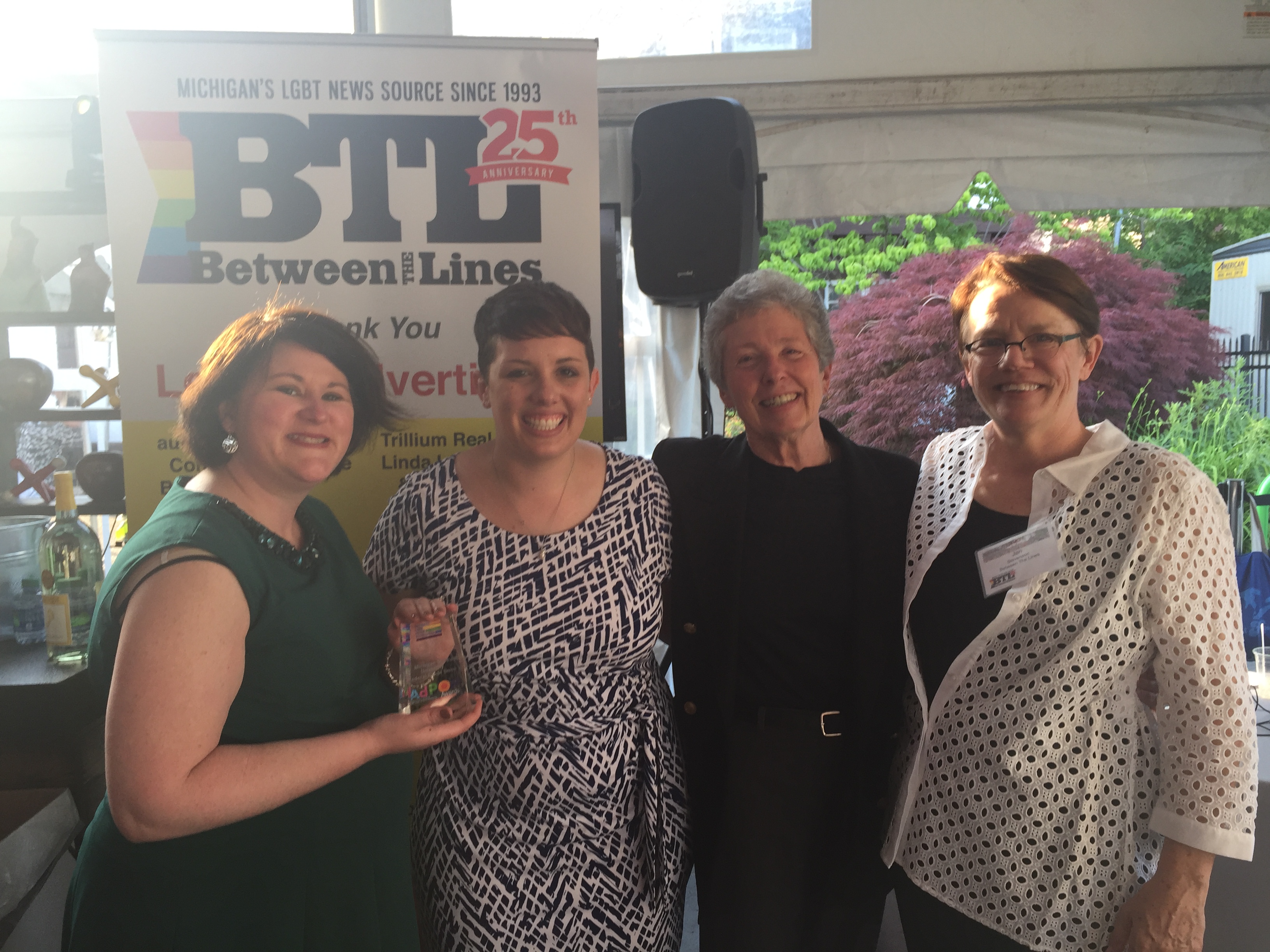 MSU Federal Credit Union (MSUFCU) recently received the 2018 Ad POP (Pride in Online and Print) Award, presented by the National LGBT Media Association.
Ad POP awarded MSUFCU for the best representation of LGBT individuals in online and print advertising in regional LGBT media. MSUFCU was honored with this award at both the national and regional levels at the Between the Lines' 25th Anniversary Celebration in Detroit on June 8.
"This award is a great honor, and we are proud to be recognized for our advertising efforts to represent the LGBT community," said Deidre Davis, MSUFCU's chief marketing officer. "At MSUFCU, we embrace and celebrate diversity in the communities we serve, as well as in our workplace. Supporting members of the LGBT community in our ads is one of many ways we demonstrate our commitment to equality."
Ad POP is a production of the National Gay Media Association, a group of the nation's leading LGBT newspaper publishers, located in New York (Gay City News); Washington, D.C. (Washington Blade); Boston (Bay Windows); Philadelphia (Philadelphia Gay News); Detroit (Between the Lines); Chicago (Windy City Times); Dallas (Dallas Voice), Los Angeles (LA Blade), San Francisco (Bay Area Reporter), Atlanta (Georgia Voice), Ft. Lauderdale (SFGN) and Orlando (Watermark).
Go to main navigation