Limestone FCU Empowers Student-Run Coffee House with the Help of an MCUF Grant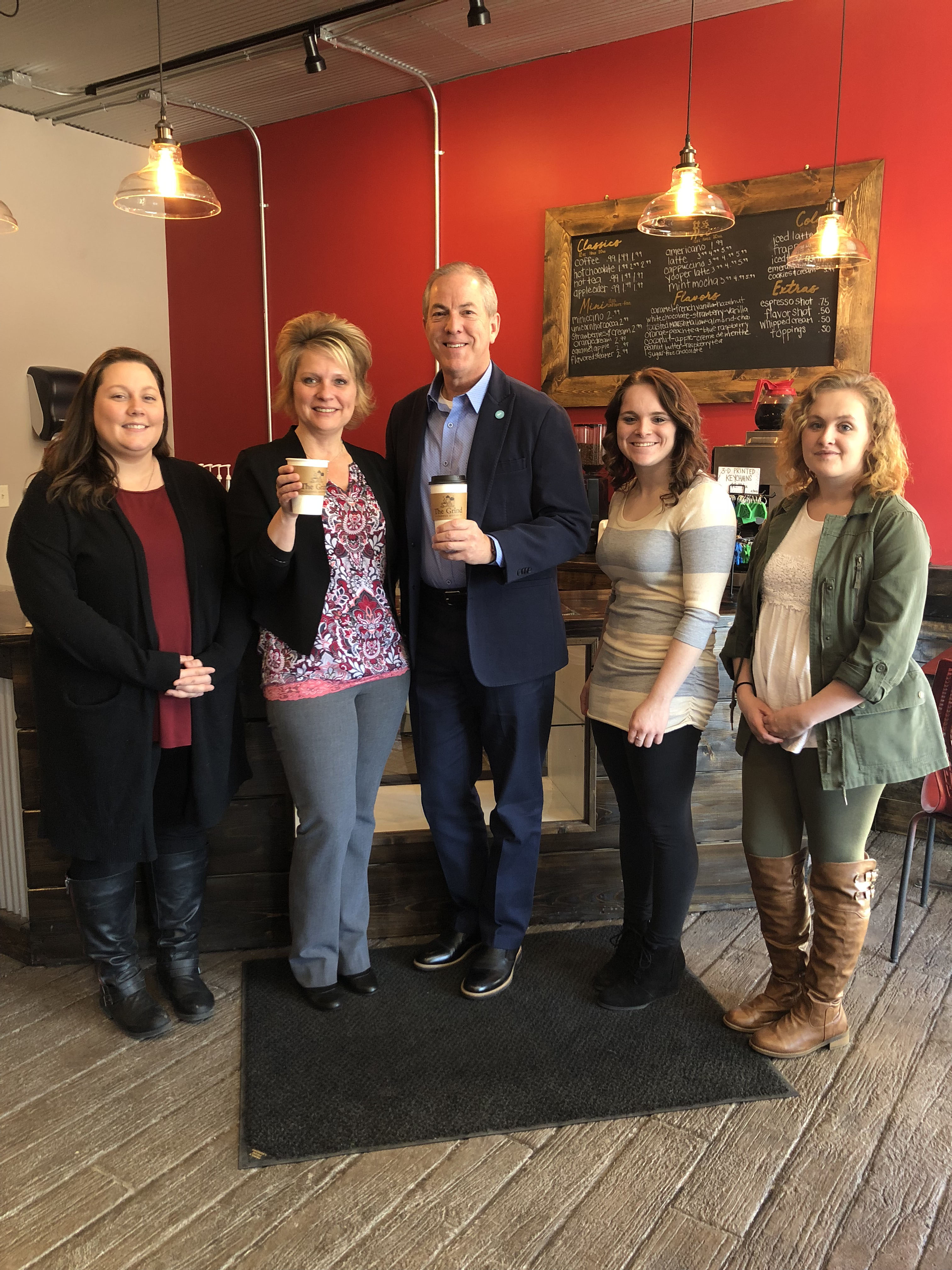 Last year, Limestone Federal Credit Union leveraged a $20,000 Michigan Credit Union Foundation (MCUF) Community Reinvestment Grant to raise more than $200,000 to empower high school students to create, open and operate the Grind Coffee House.
Funds are available to help your credit union build stronger communities by addressing community problems, creating sustainable solutions and helping to increase community reinvestment, financial education initiatives, partnerships and more. Contact the Foundation by June 30 to apply for a community reinvestment grant. Providing support for small or large initiatives, grants are available ranging from $100 to $20,000.
Applying for and utilizing an MCUF grant is easy: contact MCUF's executive director, Beth Troost, to start the process with a conversation to explore your ideas for funding. Examples and suggestions for community reinvestment projects are listed on the MCUF website, and include skilled-trade training support, foreign language financial education, non-prime lending alternatives and new financial education partnerships. Requests for funding to implement programs in low-income, underbanked or underserved areas are especially encouraged.
Funded by donations from credit unions, chapters and businesses, MCUF works cooperatively to help credit unions thrive and serve Michigan communities through financial education, community reinvestment and professional development support. Current MCUF grant cycle inquiries are due June 30. For more information or to get started, contact Beth Troost at (800) 262-6285, ext. 453.
Go to main navigation