Financial Plus Credit Union Awards Three Classroom Makeovers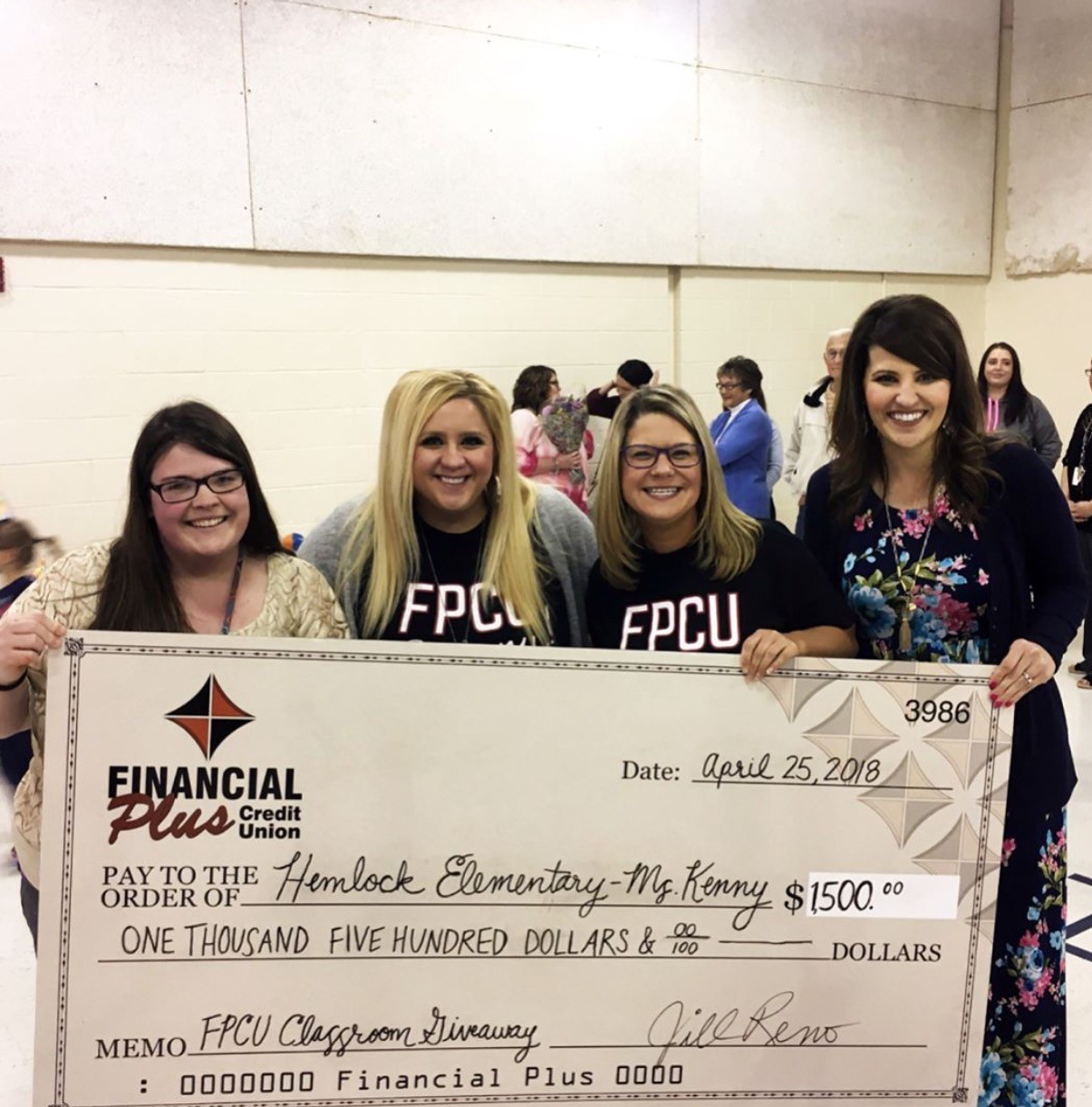 Financial Plus Credit Union recently held a "FPCU Loves Teachers Classroom Giveaway" to recognize the hardworking teachers in the Saginaw County School Distcrict. The entry period ended on April 8 and the top 5 nominated teachers were voted on.
"We developed this giveaway to take away some of the additional expense and resources teachers face. We were thrilled to be giving away not only one classroom makeover but two surprise mini makeovers as well," said Olga Long, Financial Plus Senior Vice President. "Our goal is to help these hardworking teachers upgrade their classrooms for the remainder of the school year."
Kalena Kenny of Hemlock Elementary won the grand prize $1,500 classroom makeover. Kenny was surprised at a school assembly put on by Hemlock Elementary and Financial Plus Credit Union. Due to overwhelming response and participation Financial Plus also chose to award two additional teachers a mini classroom makeover. Izabella Lopez of Freeland Learning Center and Courtney Theisen of Shields Elementary School were each surprised in their classrooms with a check for $500.
Winning Teacher Submissions:
$1,500 Makeover: Kalena Kenny of Hemlock Elementary
"Kalena is an outstanding young fives teacher who goes above and beyond for every student in her class on a daily basis. Even with a small classroom packed full of 27 energetic five year olds, she has found a way to excel in every way possible. The students adore her and she is nothing short of a saint when it comes to welcoming each and every one of them daily. From dress up days to themed centers in her classroom transforming stations into spaceships, bakeries, the Mayflower, and so much more. I am beyond blessed to have my child in her class this year. I think Kalena is very deserving of this classroom makeover and I can only imagine what other wonderful opportunities this would provide for her to create. She is a spark of energy, a natural leader, and a deserving educator!" - Anonymous Submission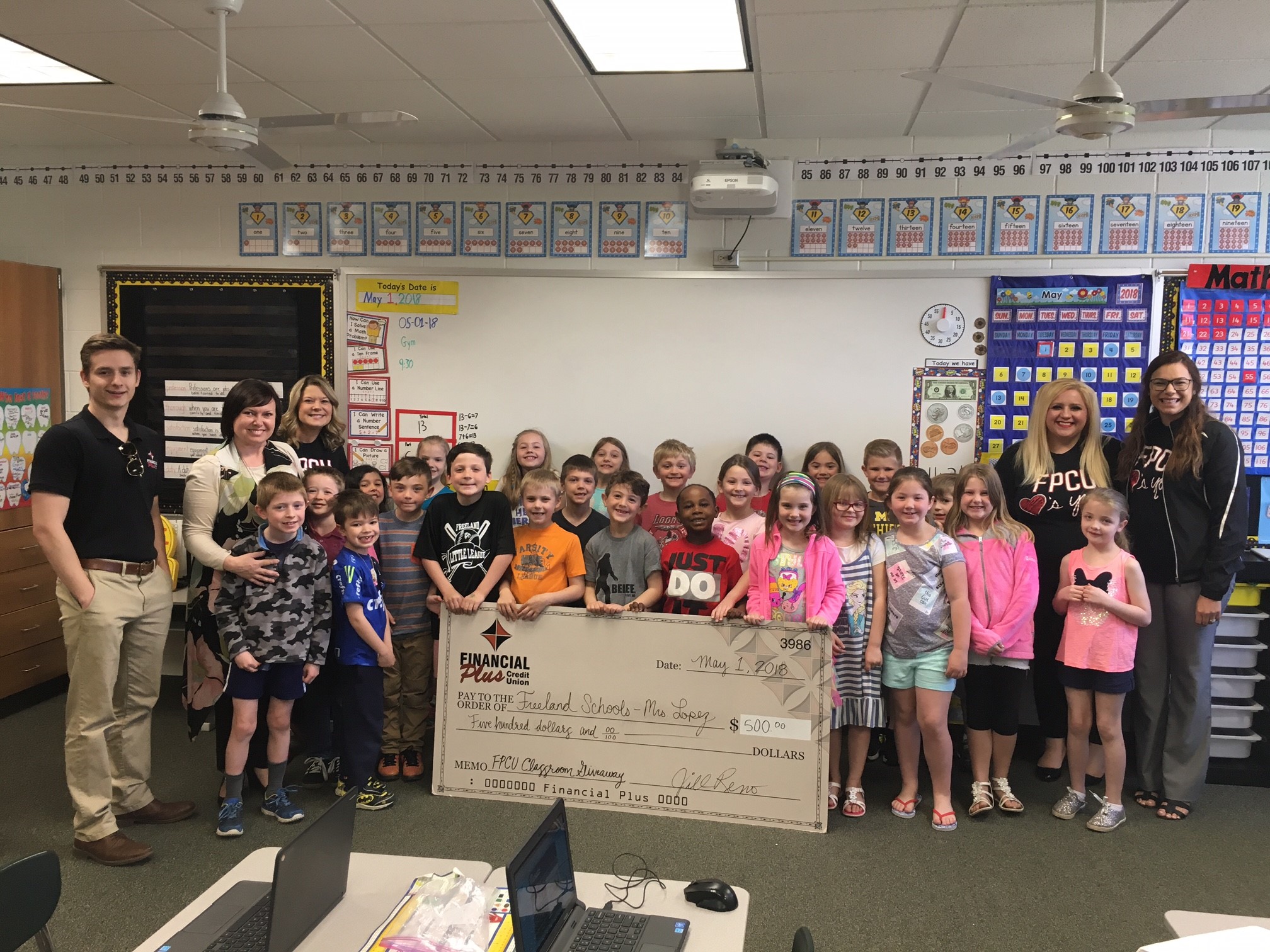 $500 Mini Makeover: Izabella Lopez of Freeland Learning Center
"Mrs. Lopez is my son's first grade teacher. She encourages her students to look at the world around them not just in their backyard. My 7 year old son has sheets of paper with Polish words and their meanings on them that he did himself because he wants to be able to speak to his teacher in her native language. At first I thought it would pass but he is trying to learn the language and I believe that speaks volumes that he would spend his free time learning. Mrs. Lopez is super kind and her students just adore her. I believe if she wins it would be a wonderful surprise." - Anonymous Submission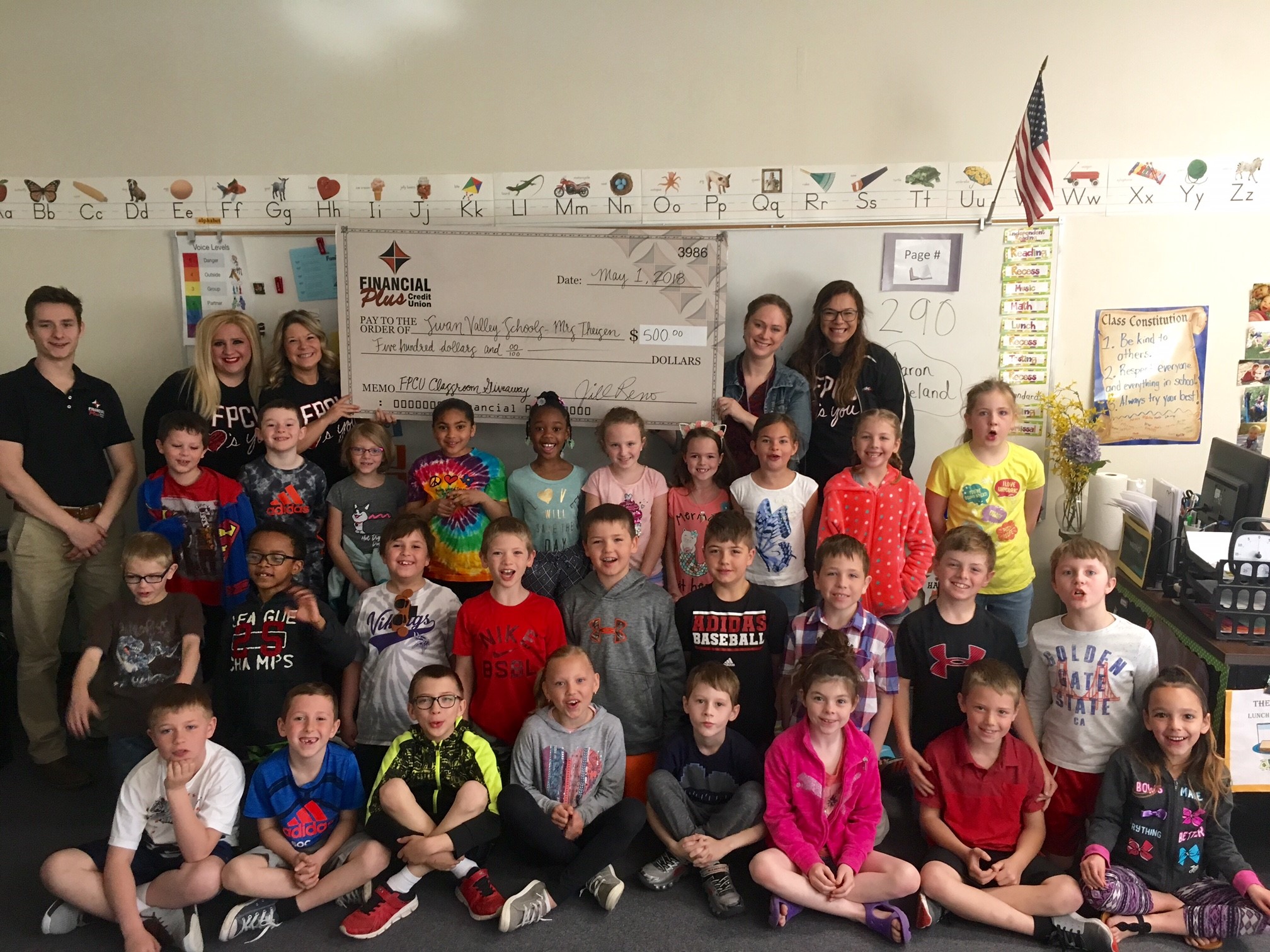 $500 Mini Makeover: Courtney Theisen of Shields Elementary
"Mrs. Theisen is the BEST! She is always smiling and really nice to all the students. She never yells at any of us. She makes school fun. My favorite thing to do in her class is math. She is really busy. She takes care of all of us and then goes home to take care of her family. This is why she deserves to win!!" - Anonymous Submission
For more information, please contact Kristen Brisbin, public relations specialist of Financial Plus at (810) 244-2507.
Go to main navigation