Meet the 2018 Crashers: Megan DeGrave and Melissa Hang
Megan DeGrave, Quality Assurance/Compliance Clerk, Peninsula Federal Credit Union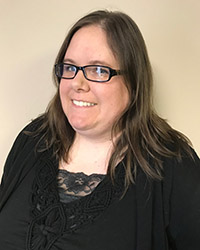 Megan graduated in 2012 with a bachelor's degree in Forensic Chemistry from Lake Superior State University. Shortly after graduation, she returned home to Escanaba to begin a search for a job in her field. Not having any luck and in need of a second part-time job, she began work at Peninsula Federal Credit Union as a part-time teller in the spring of 2013. This came as a pleasant surprise as she has made her home within the credit union.
Megan will celebrate five years with Peninsula Federal Credit Union this June. After moving up to full-time teller, Megan became the quality assurance and compliance backup clerk in March of 2014, then transitioned to this role permanently the following January. Megan enjoys her position because it allows her to use some of the investigative skills she learned trhough her forensic chemistry degree. Megan is currently obtaining her CUNA Regulatory Compliance Certification through CUNA eSchool. With this certification, she hopes to learn and grow further within the credit union.
Megan and her husband Corey live in Escanaba with their cat Snickers. They were married in September 2016 after being together for 8 years and can't wait to grow their little family. Megan loves volunteering at community events with the credit union any chance she gets. Some of her favorite events she are the Back to School Fair every fall, the End the Silence Walk and the Walk in the Park for Brain Cancer Research event. During the summer, Megan spends a lot of time at the local dirt racetrack, where her husband races his street stock race car. She also likes spending time at camp, celebrating holidays with family, getting together for game nights with friends and spending quiet nights in watching movies or reading a good book.
Melissa Hang, Digital Marketing Specialist, Community Financial Credit Union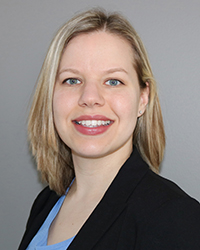 Melissa Hang is a traveler, tea drinker, Jane Austen fan and marketer. From a young age, she enjoyed creating things through music, art and writing. She values experiences over things and is an advocate for the credit union movement.
Her passion for working on creative projects led her to marketing, where she gets to do things like graphic design, website management, content writing and video creation.
Melissa began her credit union career at Community Financial Credit Union in 2014. She started as a Marketing Representative and is now a Digital Marketing Specialist for the credit union. She has both an Arts Management and M.B.A. degree from Eastern Michigan University.
Outside of work, you can find her trying out new restaurants with her husband, catching up on Netflix shows and planning out future adventures.
Go to main navigation