Meet the 2018 Crashers: Josh Buck and Marielle Richie
Josh Buck, Infrastructure Specialist, Members First Credit Union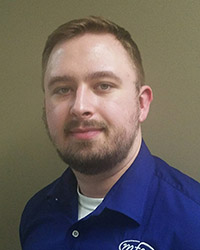 Josh Buck is employed with Members First Credit Union, where he works as an Infrastructure Specialist. Josh enjoys bringing a personal touch to a field that is stereotyped as impersonal. One of his favorite parts of the job is going out to the various branches to help in person, as he feels it is far more rewarding compared to assisting people over the phone. Josh has worked in the financial industry for more than five years and specifically for credit unions for the last three and a half, starting as a MSR and working his way up. Although he is no longer in a position that is considered "member-facing," Josh still strives to find unique ways to positively impact the lives of anyone he meets in both his personal and professional life.
Josh is also very active in the credit union's Political Action Committee (PAC), which helps to build a culture for the credit union centered around educating our members and employees about the importance of the credit union movement, locally and nationally. Josh is always excited to attend various conferences on behalf of Members First, learning about topics old and new impacting the industry. He can then share the information with his coworkers while their PAC comes up with innovative ways to help combat these issues at the local level.
Josh is the kind of person who wants to learn everything there is to learn about the things he's interested in, like his current IT position, advocating on behalf of credit unions or even the video games he plays in his free time. He believes to overcome any challenge, the first step is to learn as much about the topic from every angle of perception. This applies to challenges like sweeping government legislation that negatively impacts credit unions or trying to climb the corporate ladder in today's society. In doing so, one can then create a plan to overcome any obstacle.
Marielle Richie, Education Coordinator, Gerber Federal Credit Union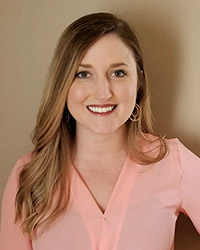 Marielle first worked with Gerber Federal Credit Union s a part-time reception clerk in 2007 when she was in high school. After completing her bachelor's of Business Administration as a member of the Honors College at Grand Valley State University and working with another West Michigan credit union, she returned to Gerber full-time as the Education Coordinator in February 2016.
Marielle lives in Grand Haven with her husband, Kyle. She enjoys spending time with family and friends, especially her 6 (soon to be 7) nieces and nephews. She loves exploring all that Michigan has to offer, hiking, trying out local breweries and wineries, going to the beach and spending time at Kyle's family cottage in northeast Michigan.
Go to main navigation