Money Smart Week: State Finals of the Michigan Personal Finance Challenge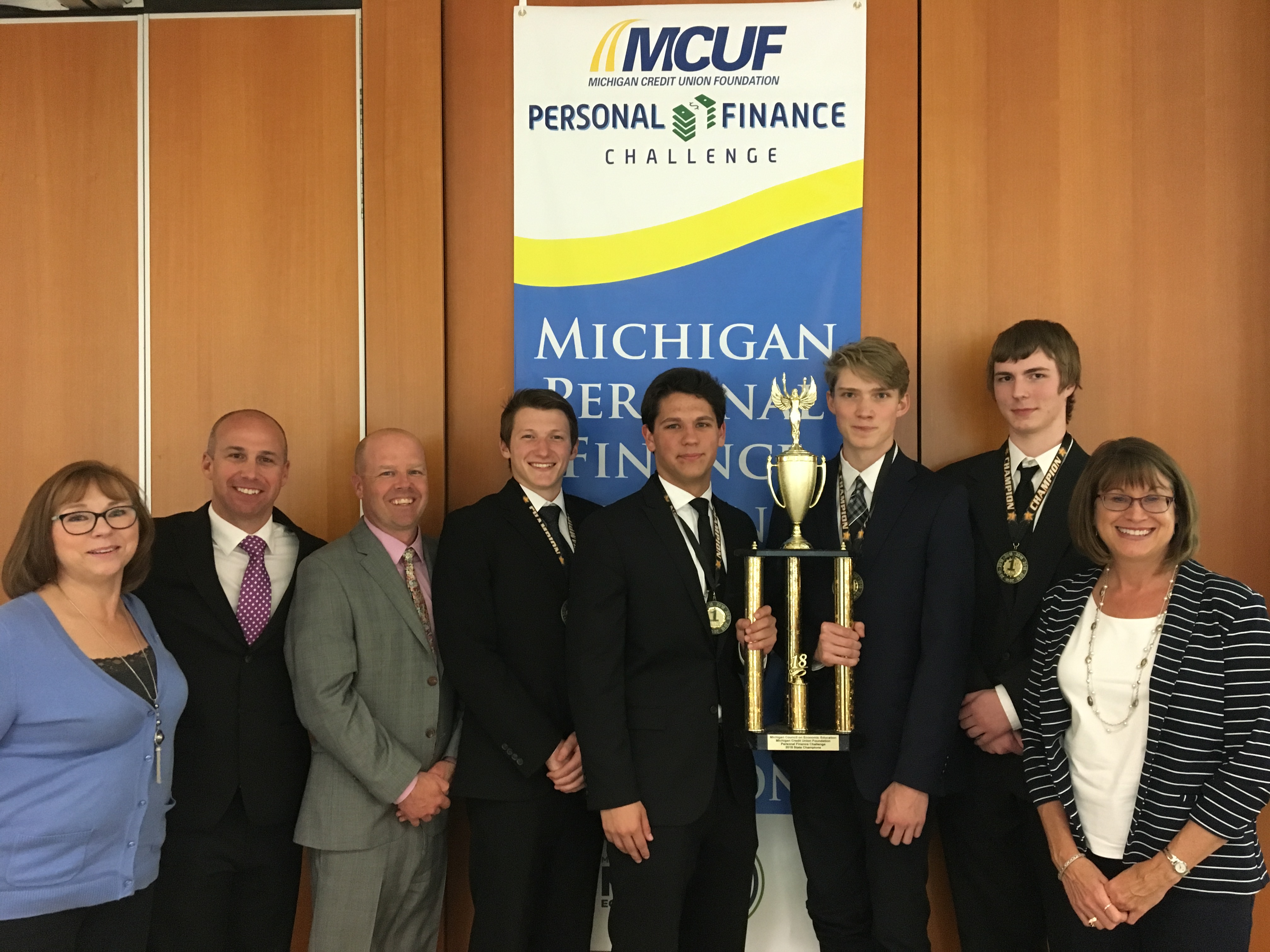 This week, April 23–30, is Money Smart Week. Monday featured the state finals of the Personal Finance Challenge, hosted through collaboration of the Michigan Credit Union Foundation (MCUF) and the Michigan Council on Economic Education.
The Michigan Personal Finance Challenge started earlier this month with small teams from high schools across the state participating in online financial literacy tests (based on the National Standards for Financial Literacy from the Council of Economic Education).
The challenge is an opportunity for high school students to improve and demonstrate their knowledge of personal finance by competing with other students across the state.
This year, 811 students from 19 high schools participated in the online qualifying round. Monday, the top 20 teams from across Michigan participated in a live case-study presentation competition during the state finals at the Federal Reserve Bank of Chicago—Detroit Branch.
"The way that the competition is set up—into different zones that cover Michigan—offers a lot of opportunity for students to be involved. It breaks boundaries, so if a student in Iron Mountain wants to participate in the qualifying round, they don't have to drive all the way to Detroit," said Kelly Masters, the chair of Michigan Money Smart Week.
"It really gives me hope for our future," she added. "These kids are so smart and so engaged. These kids study and practice leading up to this, on their own time. This is optional and no one is telling these kids to do this."
"In addition, the other thing I love about it, this competition is as important as sports is for some kids. For these students, this gives them an opportunity to shine and compete. And what they're learning today will give them life skills for the future," said Masters.
Financial Reality Fair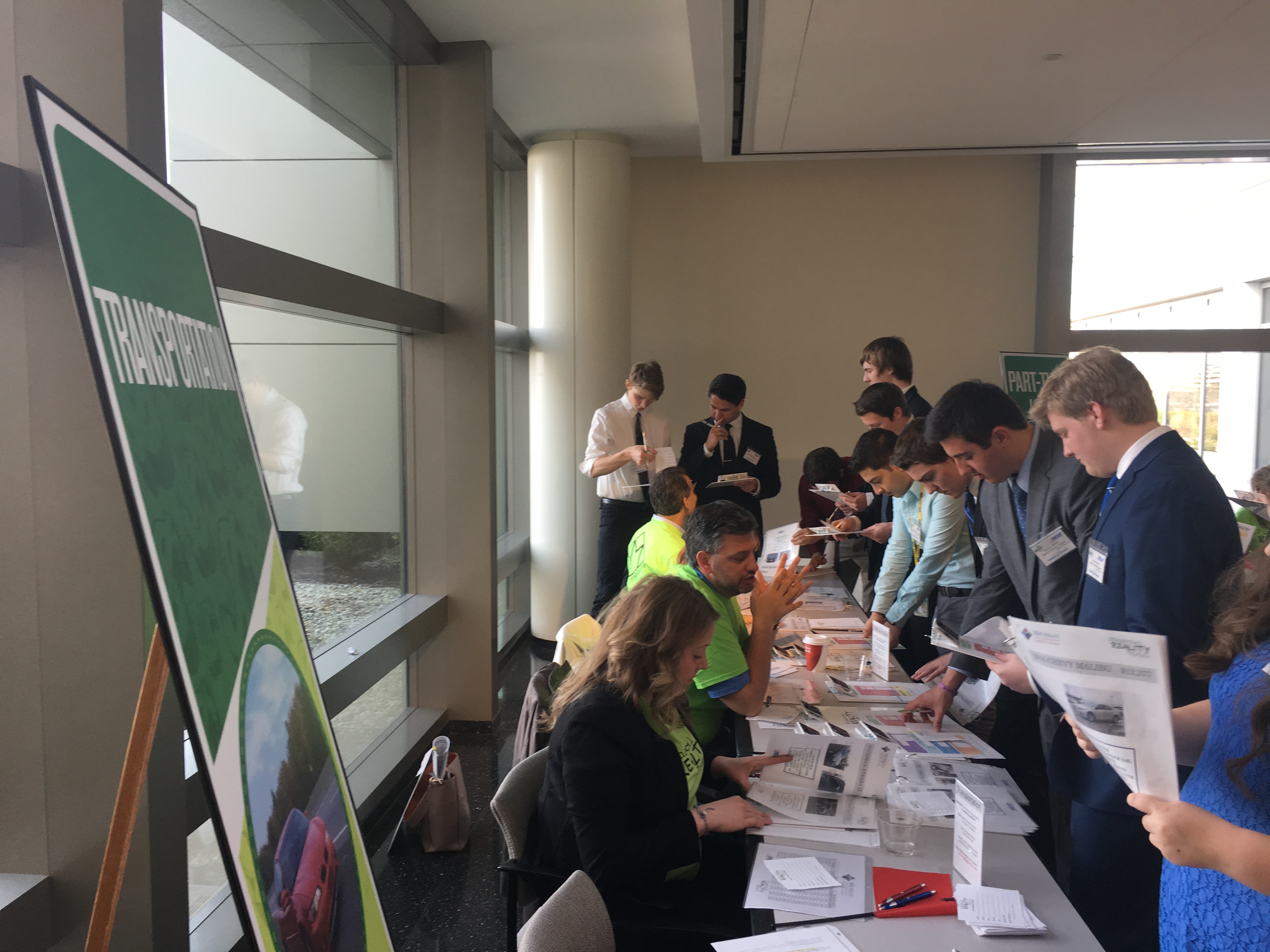 At the event, students were able to put their knowledge into practice during a Financial Reality Fair conducted by financial educators from many Michigan credit unions.
Through a one-day "real world" simulation, these fairs offer students a hands-on budgeting experience. They go to a set of separate stations, choosing all of the details of their career and lifestyle.
Students choose between entertainment packages (e.g. cable and internet), used or new cars, what size living they want to have (e.g. roommate, one or two bedroom apartment, house). For instance, at the transportation table, if students choose to own a car, they can pick between many options of varying years, sizes and amount. Credit union volunteers at the station then tell them what their options for financing the car is, down to the detail of how much of a down payment they want to allocate.
Financial Counseling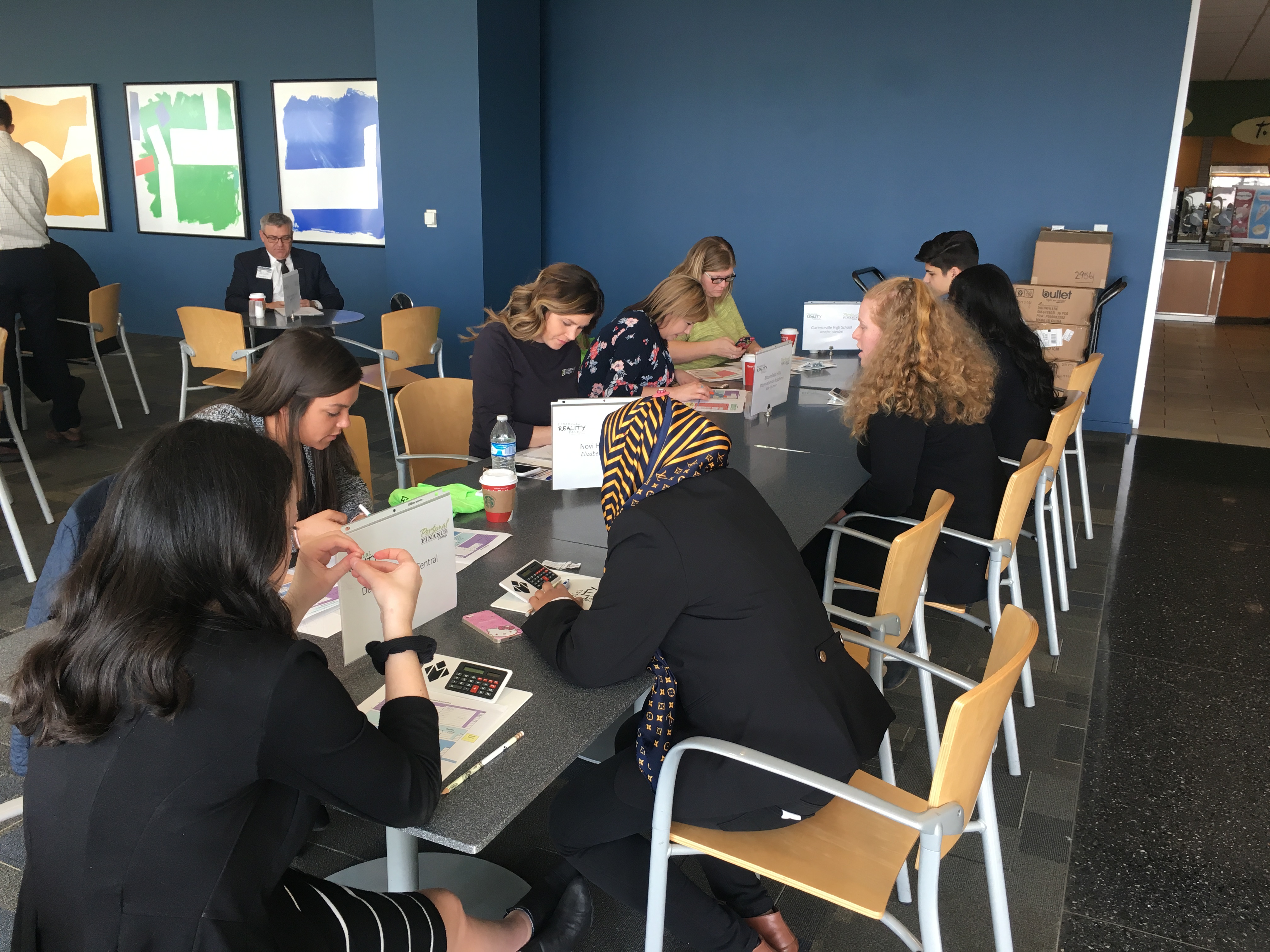 After going through every station, each student sits down with a financial counselor—a credit union representative that analyzes their budget, step by step—to find out if they came in under or over budget. This step is where most of the teaching happens.
Counselors go through budgeting nuances, asking the students how they plan to pay for all the choices they made during the fair. This can often give them some insight into how they will balance their car payment with their rent, student loans, credit card payment and other living expenses. Additionally, this can show participants how much they'll have left over as well as how their choices will affect their credit score.
This can often be an illuminating moment for the students, showing them what they have to sacrifice in order to have the house or car they want. This process has the ability to exhibit to students the importance of balancing smart financial decisions with the lifestyle choices they desire.
Personal Finance Challenge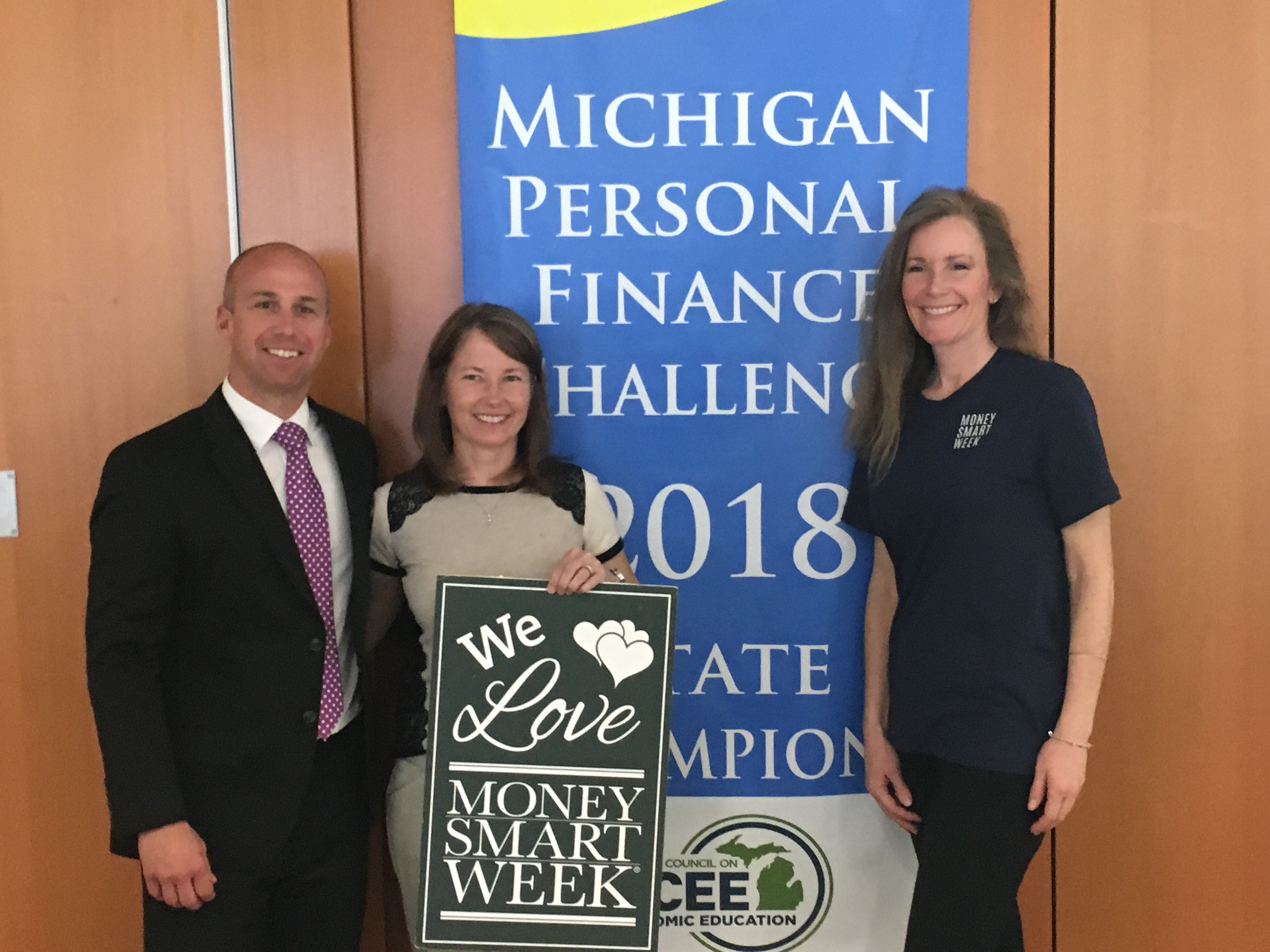 After the fair, the attendees compete in the main event, the Personal Finance Challenge state finals. The 20 highest performing teams in the state headed to the Federal Reserve Bank of Chicago‒Detroit to compete.
The competition consists of team presentations, wherein they present a budget for a case-study family in front of judges. The two winning teams then face off in a quiz bowl to determine the team that will advance to the national finals.
The 2018 winner of the state finals was Chelsea High School, located in Chelsea, Michigan. They were awarded a $2,000 prize (to be split among team members for an MESP investment), and will go on to represent Michigan in the national finals at the University of Nebraska on May 11.
The Michigan competition is conducted by the Michigan Council on Economic Education and sponsored by Michigan credit unions through the Michigan Credit Union Foundation.
State Representative Diana Farrington was also present during the presentations as an advocate for financial literacy.
Go to main navigation