Meet the 2018 Crashers: Andy Schmaltz and Casey Iltis
Andy Schmaltz, Card Operations Specialist, Honor Credit Union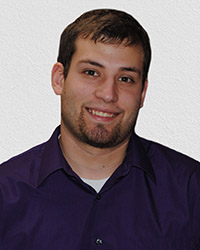 Andy Schmaltz graduated with a degree in finance from Grand Valley State University in April of 2014 and started with Honor Credit Union in January of 2015. He currently works as a card operations specialist, and has previously served as an inbound member service representative and account specialist in lending. In his current position, Schmaltz works to find efficiencies and cost-cutting opportunities for the department.
Prior to joining Honor, Schmaltz worked in positions ranging from groundskeeper to sous chef. He enjoys being challenged and learning new things, so the credit union industry is the perfect fit. Having found a passion working with numbers, he is currently working on evaluation of the department budget and looking for ways to decrease the cost of card fraud to the credit union. Schmaltz has made an impact quickly finding opportunities to implement new procedures offsetting costs of department operations.
When he's not at work, Schmaltz enjoys the outdoors and spending time with family and friends. He also enjoys watching this year's (probable) college football national champions, the Michigan Wolverines.
Casey Iltis, Southgate and Brownstown Branch Manager, Advia Credit Union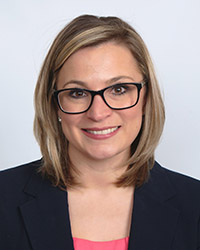 Casey Iltis is currently the branch manager of Advia Credit Union's Southgate and Brownstown branches in southeast Michigan. Born and raised in Metro Detroit, she opened her first credit union account in 1990, and it was love at first sight. Iltis attended Eastern Michigan University and used her education and skills to propel herself into a leadership position as a future retail leader in 2013 — her first position with a credit union. She then went on to become a branch manager for Advia Credit Union in 2016 and, at the end of 2017, she took on leadership of a second Advia branch.
Managing two branches requires extra time and vigilance to ensure that both teams are reaching their highest potential. Iltis propels her teams forward by showing them how to jump head first into problems, tackling issues proactively and moving towards goals with a firm plan of action. She likes to lead by example, and will never ask her team to do something that she wouldn't do herself. Iltis uses her competitive nature to inspire team members to do their best and surpass the expectations set for them. She has used her experience growing up in a large family to effectively bring people together to work towards Advia's mission.
Iltis takes a fun approach to life both in and out of the office. As an enthusiast of cheese, dogs and shopping, she finds ways to incorporate her interests into her work life, bonding with her team members over shared interests. Iltis thinks outside the box, using her knowledge and innovativeness to find new ways to motivate and move forward. She has taught her team members to do the same and has explained that focusing on doing what is best for members will lead to results that match their efforts in the end. This is something that her and her teams have learned to live by.
Go to main navigation