Blue Ox Chapter Reaches 100% Foundation Support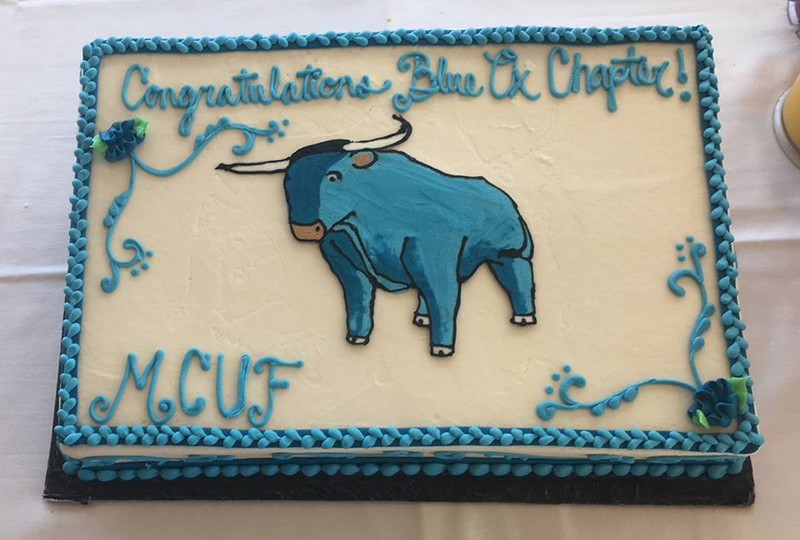 Attendees at the recent Michigan Credit Union League (MCUL) Chapter Leaders Retreat celebrated with cake to recognize the Blue Ox Chapter of Credit Unions, which has reached an amazing 100% credit union participation as donors to the Michigan Credit Union Foundation (MCUF).
Thank you to the credit unions of the Blue Ox Chapter who are working together for community impact and truly embodying the credit union difference: Alpena Alcona Area Credit Union, Alpena Community Credit Union, Awakon Federal Credit Union, Calcite Credit Union, HPC Credit Union, North Central Area Credit Union, Northland Area Federal Credit Union, Straits Area Federal Credit Union and Wolverine State Credit Union.
MCUF utilizes cooperative annual donations to help people, families and communities in Michigan feel the credit union difference with financial education, community reinvestment grants and coordinated statewide initiatives including the Money Smart Kids Read, the High School Personal Finance Challenge and Financial Reality Fairs. MCUF also supports credit union financial counseling training and provides CUNA Management School scholarships.
To make a donation or learn more about foundation programs, click here or contact MCUF executive director Beth Troost.
Go to main navigation