2018 CUNA GAC Day 4: Michigan Award Winners
Before the 2018 CUNA GAC's closing ceremony on Wednesday evening, CUNA held an awards reception that recognized the Dora Maxwell, Louise Herring and Desjardins Award winners.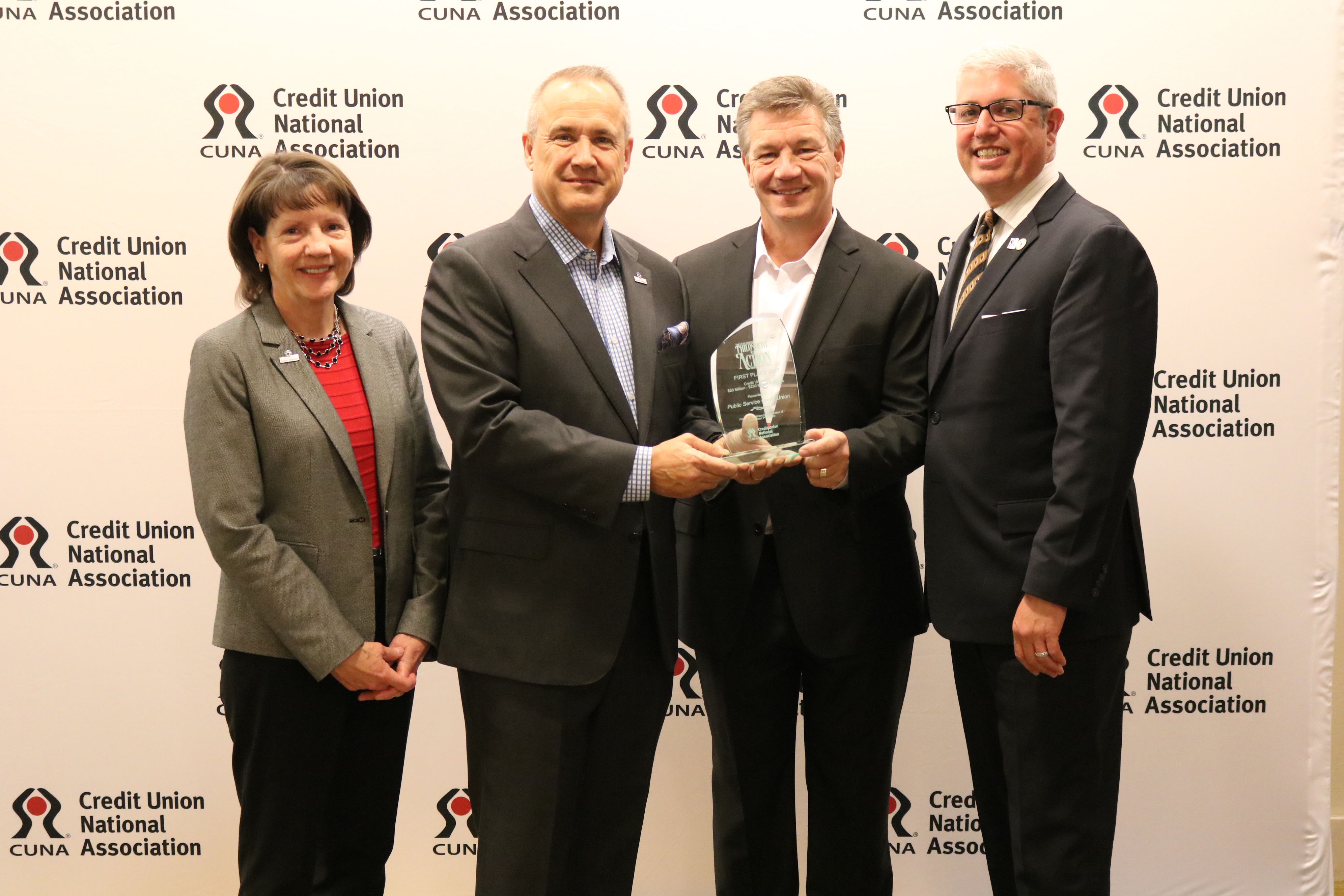 Public Service CU
Four Michigan credit unions were awarded:
Community Financial CU: 1st place, Desjardins Youth Financial Education Award
Public Service CU: 1st place, Louise Herring Philosophy-in-Action Member Service Award
Michigan State University FCU: 2nd place, Desjardins Adult Financial Education Award
Alliance Catholic CU: Honorable mention, Desjardins Adult Financial Education Award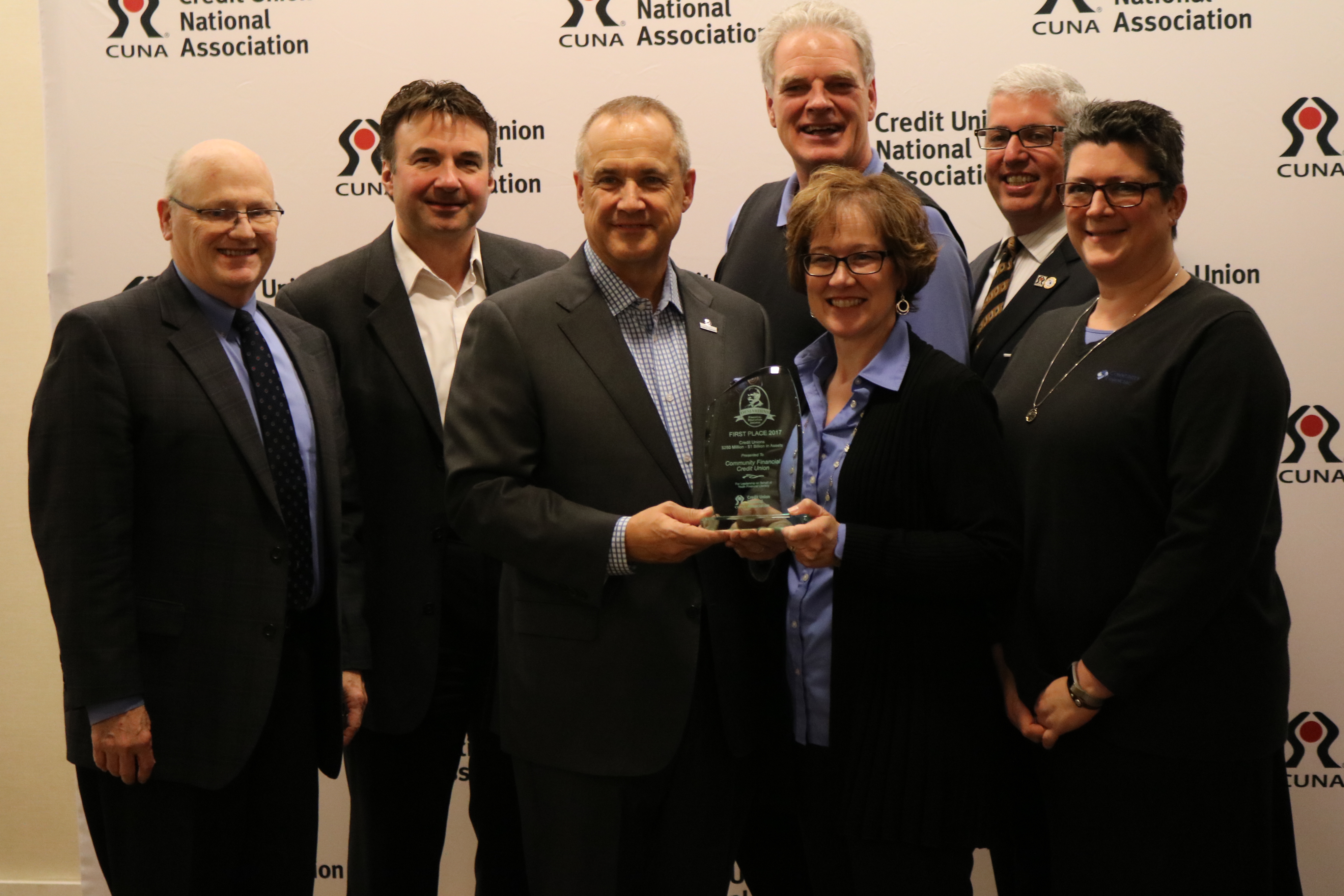 Community Financial CU
Bill Lawton, president and CEO of Community Financial, said this win is an opportunity for the credit union to celebrate the good work that its team members have been doing for years.
"Our first student-run credit union opened 28 years ago," he said. "We had no idea at that time what that small beginning would grow into." Lawton said the award will give the credit union motivation to work even harder to impact young people.
"The impact we have on the kids we're educating is the recognition that is most important. When we see that we've changed their lives, it makes it all worthwhile. Having this [award] and being recognized by the credit union community is an opportunity for us to inspire others to do the same kind of work that we're doing."
Lawton acknowledged his entire team, saying that the youth education coordinators' great work wouldn't be possible without the hard work of the whole credit union, as well as the trust that Community Financial's members have in them as a financial institution.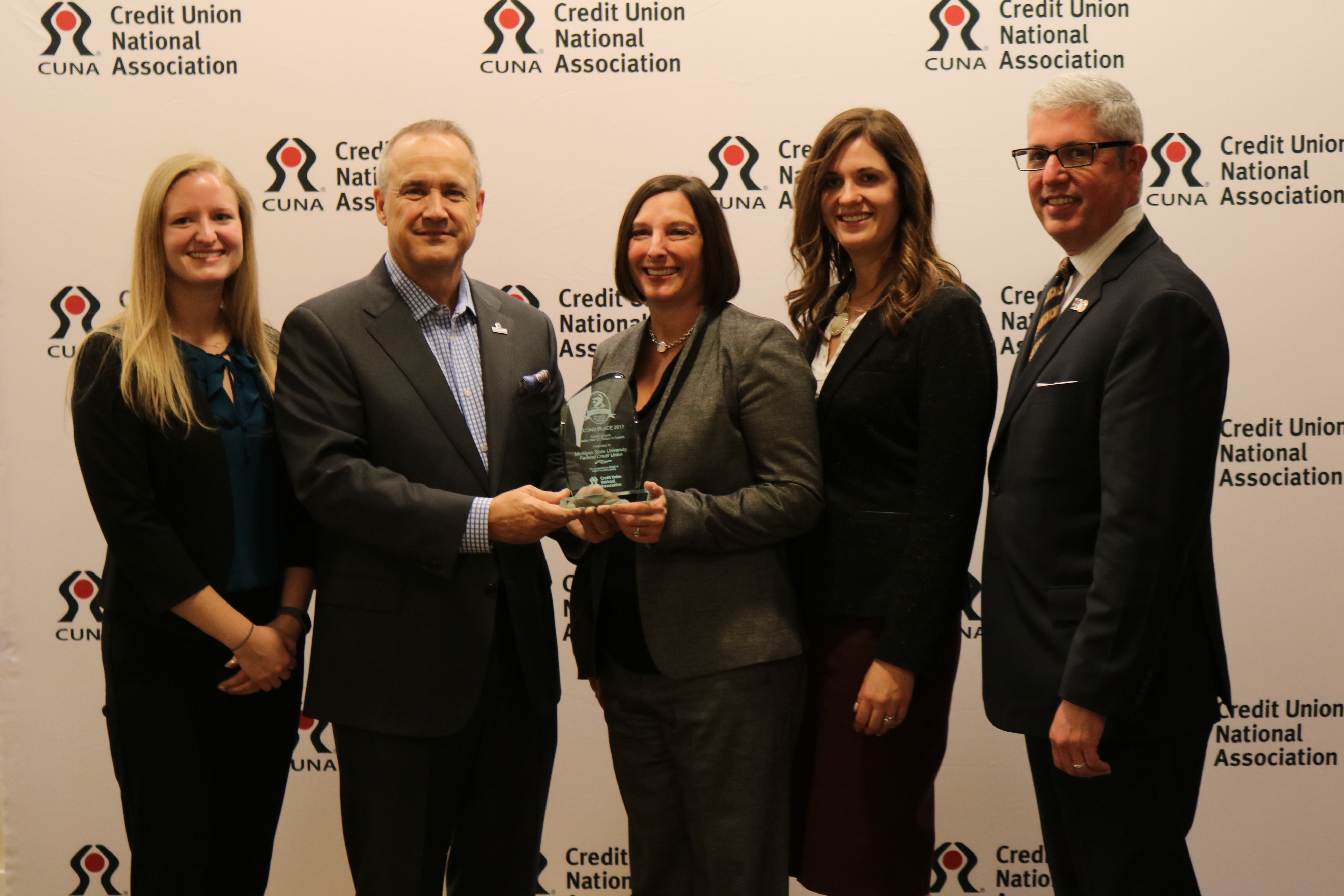 MSUFCU
April Clobes, president and CEO of MSUFCU, called the award a validation of the credit union's efforts.
"We won for adult education and this award really signifies the amount of work and time that the team puts in and the value that it is to not only our community, but our industry," said Clobes. "That recognition is really important for our team."
"When someone has an awareness of their financial situation, then it is empowering. No matter what age you're at, there's something you can learn that will help you have knowledge and control over your own life. Having a strong financial awareness creates better decision making … And that's what's important about what we do in the industry."
When asked what this means to take home to the credit union team, Clobes continued, "Everyone is excited. The team that does this work is very proud to be recognized for work they know is meaningful in the community. Our board of directors is very proud of what the team has done. To me, it validates the support we get from the board, and that the board provides us the guidance to be able to do such great programs in our community. It's a team win for everyone."

Alliance Catholic CU
Rob Grech, CEO of Alliance Catholic, was also proud to be honored.
"We work very hard to get into the underserved market with financial literacy," he said. "It's part of our mission to encourage our members to learn as much as possible about their finances and what we can do to benefit them going forward. It's an incredible recognition. This is something we work all year for … and this really shows that we're living our mission."
When asked what it means to the team, Grech said, "We'll celebrate it, and certainly work harder this year to accomplish it again, but we want to go from an honorable mention to first place."
Go to main navigation