2018 CUNA GAC Day 3: Attendees React to Hill Visits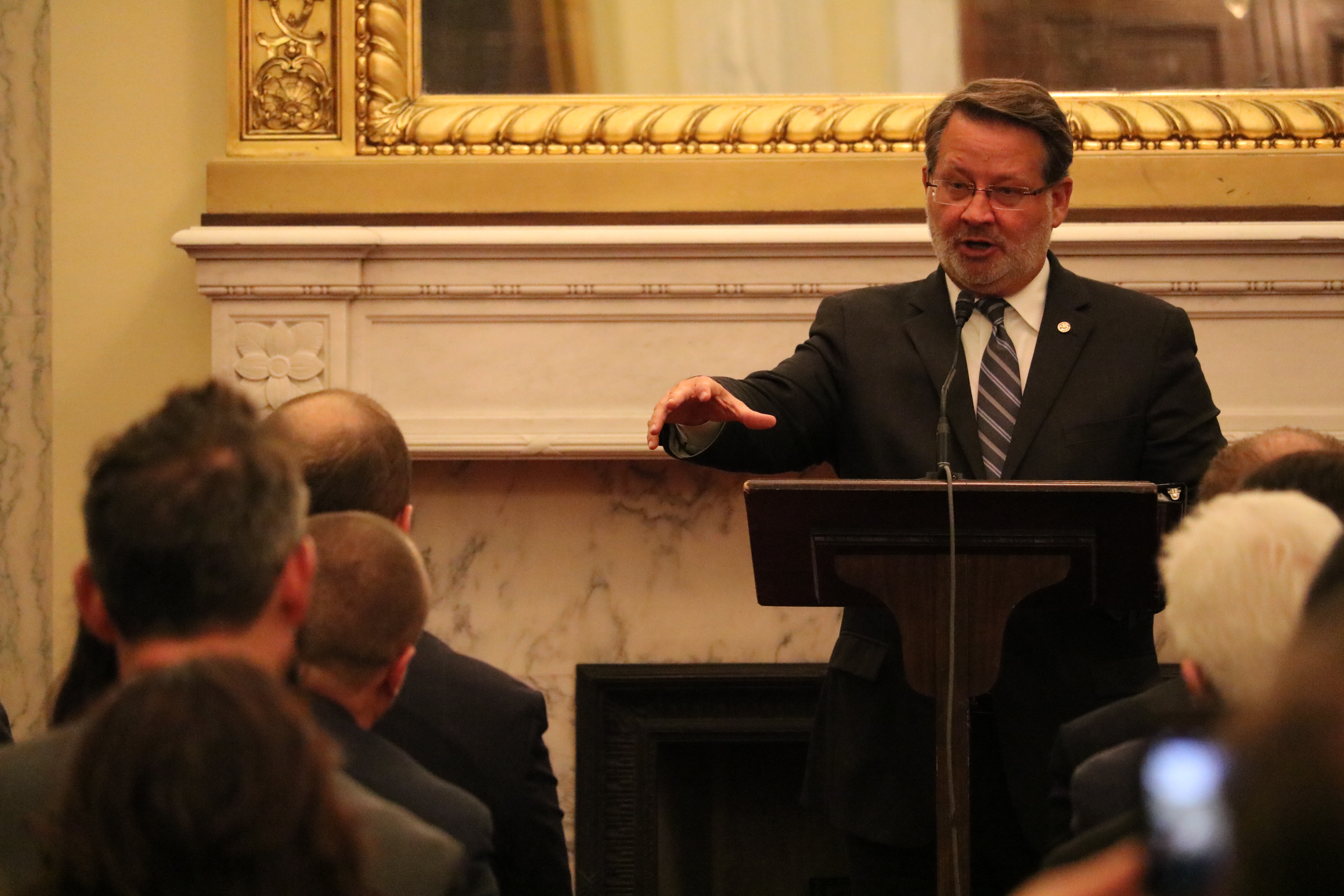 Michigan credit union professionals attending the 2018 CUNA GAC had an opportunity to meet with lawmakers on the Hill yesterday, including a meeting with both Senators Stabenow and Peters.
"I was very pleased with it, especially with Peters, because he seemed to be really informed and understood a lot of the issues," said Kathie Trembath, CEO of Diversified Members Credit Union. She added how appreciative she was of how many questions Peters let visitors ask.
Trembath said that this occasion, having two senators in the same room, is good for credit unions.
She said she looks forward to discussing data breach with lawmakers throughout the rest of her Hill visits. "We're not just losing money on [data breaches], we're losing members too … And it's hard to get a member back once they're gone."
This year marks the first CUNA GAC visit for Maria Keller, COO of Kellogg Community Credit Union. She said it's exciting to be learning in detail about the issues that our industry is fighting for.
"I love to hear what our senators and representatives know about the things that we're facing, so it was interesting to hear their questions for us, asking for very specific examples. I think that's the only way they can help fight for us — if they have something that's relatable"
Calling the experience wonderful, Keller said she can only imagine how much information comes across the desk of our senators. "So this was a great opportunity to help them understand what kind of specifics they should be paying attention to regarding our industry."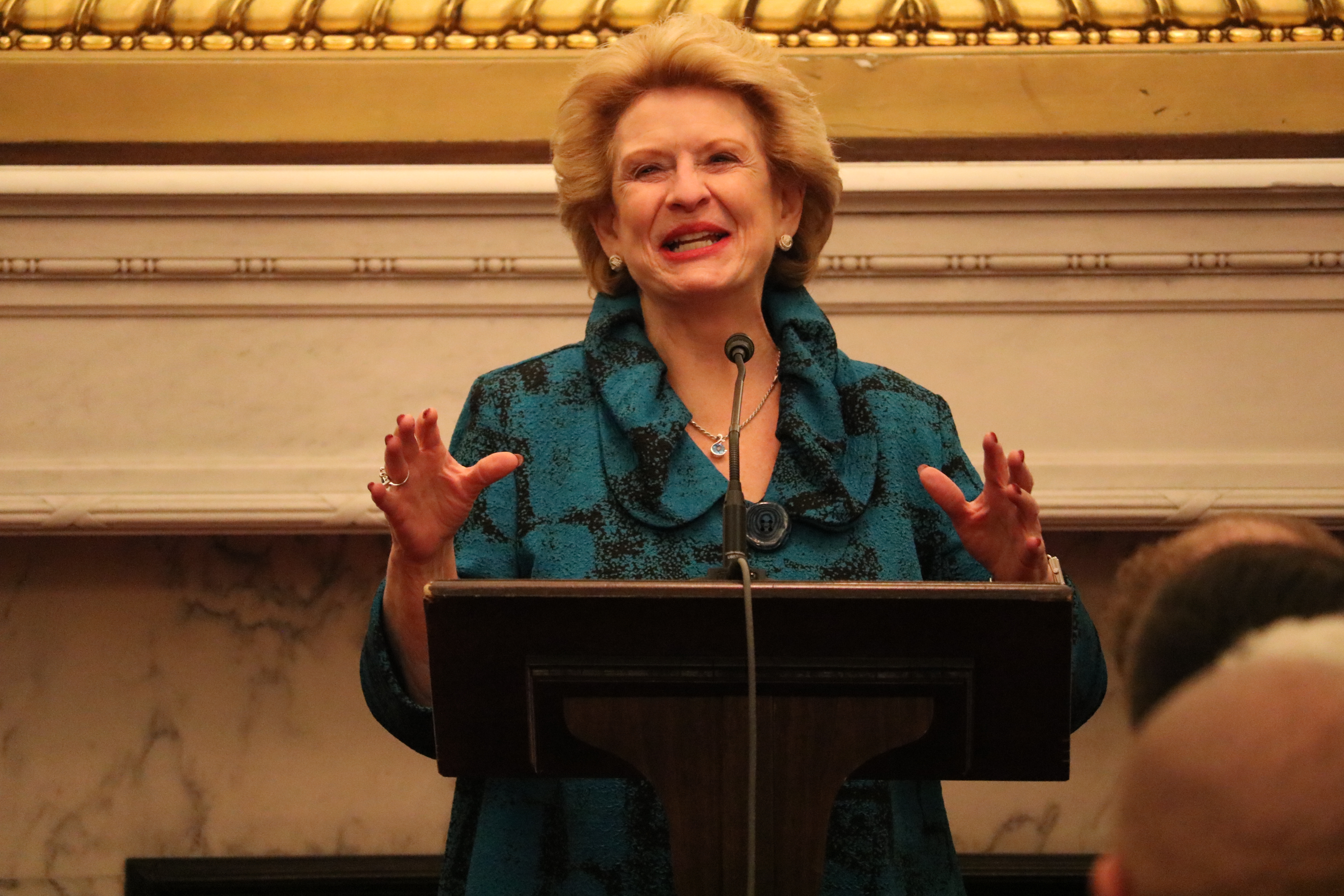 Keller took this opportunity to speak to Stabenow about some of the specifics of data breach. "Obviously, it's a necessity to make sure those that are holding onto our members' data are doing so in an accountable fashion, whether it's a merchant or something like Equifax."
She specifically pushed the topic of notifications, "If large entities like Equifax could let us know within a quicker time frame — 24, 48, 72 hours — so then we can be a watchdog for our own members it could potentially limit the amount of fraud that happens."
Stabenow responded to her discussion, said Keller, who sensed an authentic interest to find out more about the issue.
Robert Shane, COO of Preferred Credit Union, is also attending his first CUNA GAC. He called the Hill visits "motivational," saying that attendees get to take a lot of excitement back to the credit union.
Continuing, he said he hopes these visits are also motivational for the lawmakers, "seeing so many people, especially from Michigan (150 people), in their offices, being involved, really investing in what matters to us and ultimately what we hope matters to them."
"To see a lawmaker actually care about what we were talking about, to see them invest staff time, research time, see them be willing to host us in their offices, it said something to me," said Shane. "It made me value that relationship a lot more and made me realize that they were human just like me. They needed a delegation of people to speak to what we're doing every day."
He said attending the CUNA GAC has resulted in a large change in his perception. Before the event, Shane didn't think our lawmakers cared about what credit union representatives had to say, but said he witnessed lawmakers and their representatives willing and ready to engage with us in a dialogue about our industry's priorities.
Shane told MCUL that he will be ready to discuss common-sense regulation with lawmakers as he continues the week's Hill visits.
When asked what he will be taking back to his credit union from this event, Shane commented on value he found outside of talking with lawmakers. He was surprised to find out how much he learned about vendor products and services. "I felt like I had real conversations about those and not demos or salesman pitches," saying that the conference allowed time for those conversations to occur in an unfiltered, healthy space. "I've already sent three emails to coworkers to ask them about some of the products."
Go to main navigation