Compliance Conference Day 2: Important Updates
Day two of MCUL's Compliance Conference was full of updates. There are routine regulatory and legislative changes, and credit unions need to make sure they have the most current information to properly meet compliance demands.
DIFS State Regulatory Update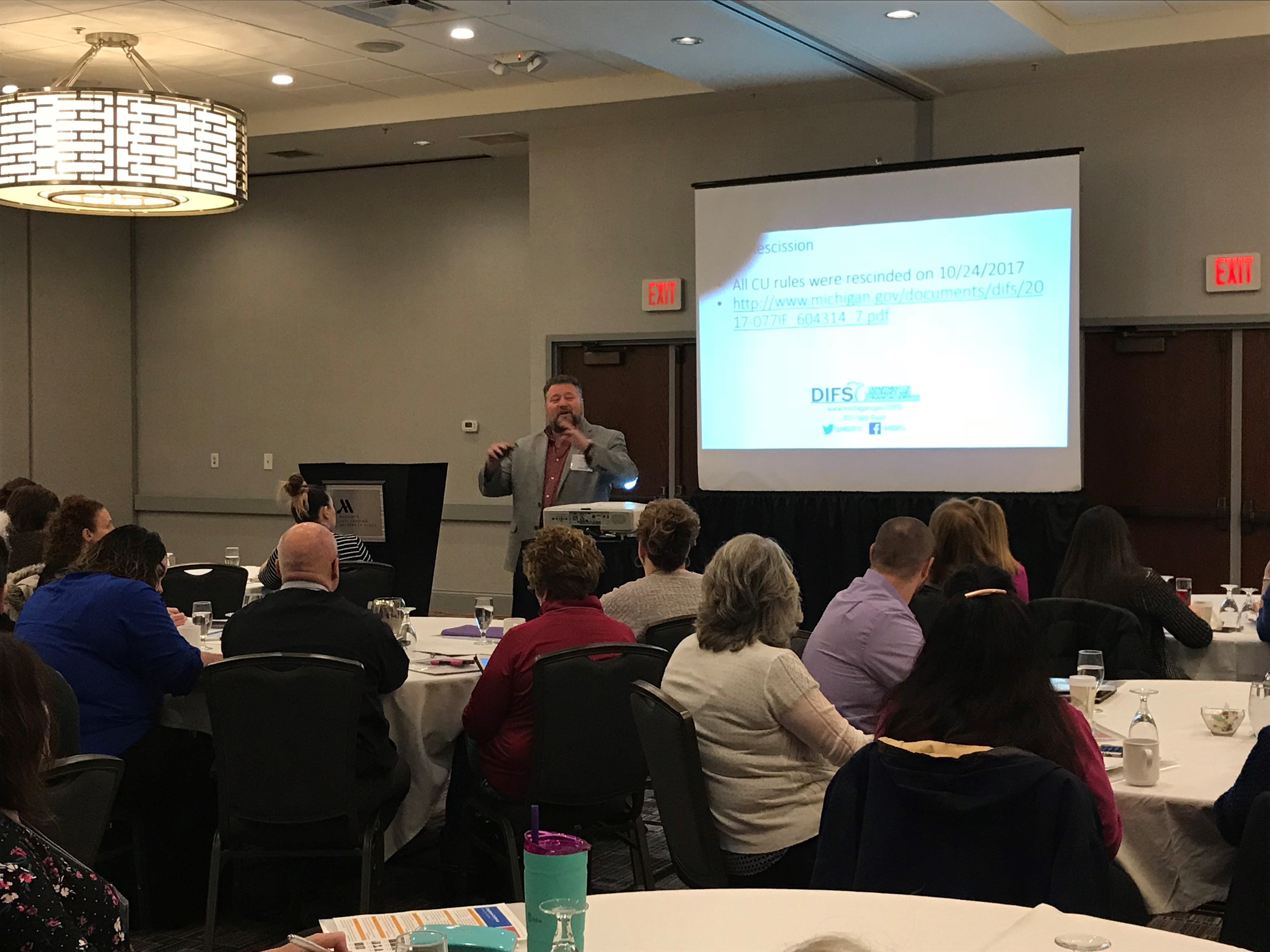 John Kohloff, deputy commissioner of the Michigan Department of Insurance and Financial Services (DIFS), opened the day with a state regulatory update. Before touching on a couple of legislative updates, including the CU Rule Rescission, Kohloff said he wanted to make the session less of a presentation and more of an open dialogue for attendees who have questions.
Most of the session was dedicated to a conversation on marijuana-related business (MRB) practices. Kohloff answered many concerns that credit union representatives had.
His primary message was to make a distinct decision about whether to serve these businesses or not. "If you choose to enter into this business, you have to be ready to back out tomorrow. DIFS is not saying you can or can't do this, we're saying you have no excuse to walk into this blind."
"The moral of this story is that we are neutral on this issue. You need to either say you're not going to do it or have a policy in place and internal controls to protect your institution as well as you can," said Kohloff.
Continuing to stress an understanding of potential risk, he told attendees that conscious decisions must be made when commercial lending is involved.
"You shouldn't be doing it if you aren't going to do it right."
MCUL spoke to Kohloff following the session. He called it a "very interactive session" and appreciated the opportunity to be able to "get down to the nitty gritty" on issues with compliance professionals.
When asked why marijuana is such a critical issue for credit unions currently, Kohloff said, "There's just a lot of risks involved. The difference between the state and federal legislation involved — a big issue for them to address.
"Even beyond that, there is a reputational risk. There are members that don't want to be affiliated with an institution that is involved in that kind of business. On top of that, there is a whole host of operational issues. The internal controls on a program like this are huge — the ramifications of not getting it right are tremendous."
Lending Compliance Update: Indirect, Mortgage Servicing, Identifying Successors in Interest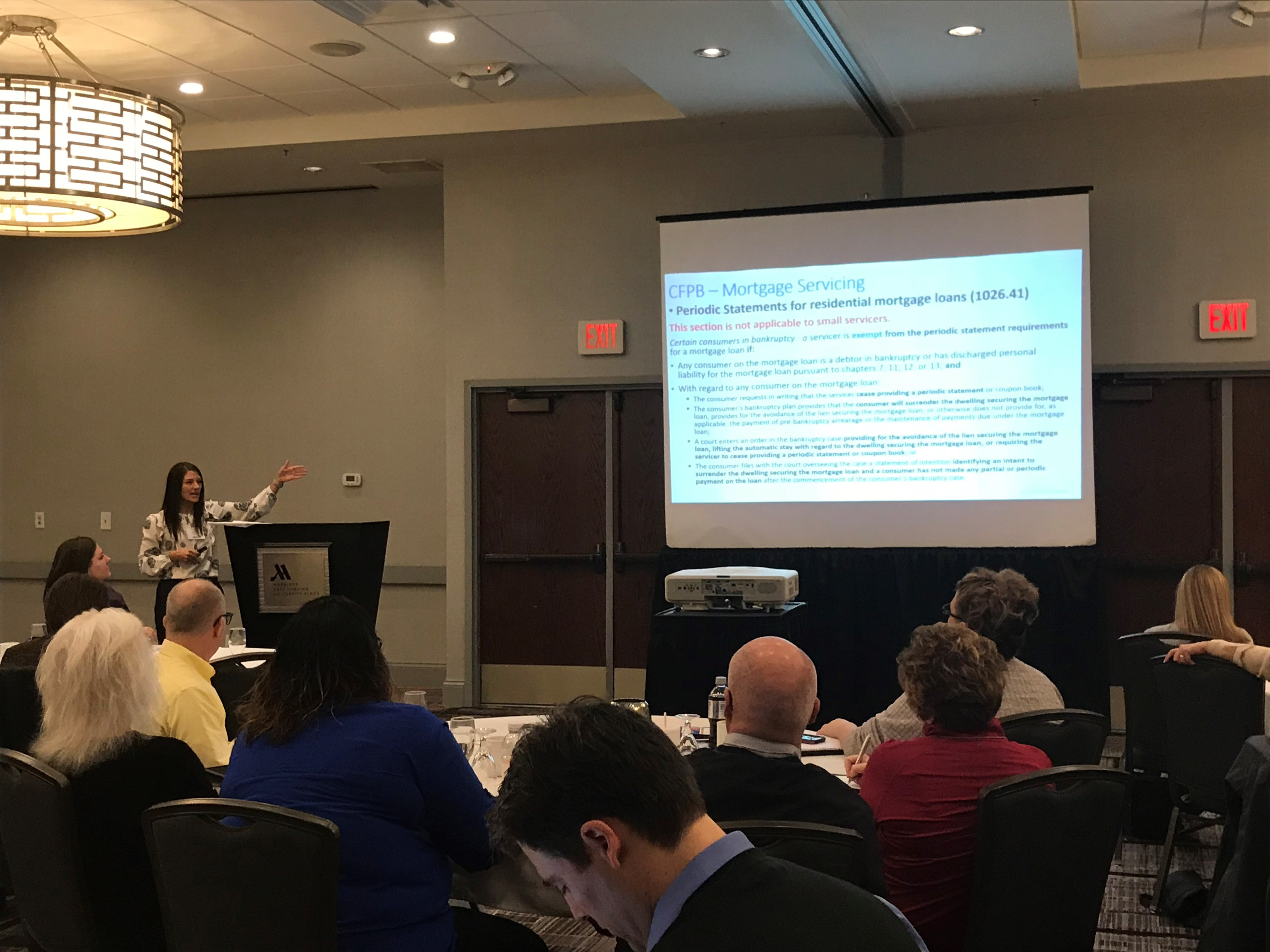 Following DIFS' regulatory update, MCUL & Affiliates staff members gave attendees an up-to-date briefing on compliance updates that affect credit union lending practices.
Most of the updates were annual updates made by the Consumer Financial Protection Bureau (CFPB) that affect reporting thresholds and coverage and criteria involving asset sizes. Below is a list of covered topics:
Credit Cards — Safe Harbor Penalties

Qualified Mortgages

HOEPA Coverage

Higher-Priced Mortgage Loans Escrow

Military Lending Act

CFPB's Mortgage Servicing Rules
Indirect Lending was another topic of discussion, although there have not been regulatory changes involving the subject. However, both NCUA and DIFS have made it known that reevaluating Indirect Lending practices will be a priority in 2018.
Go to main navigation