Team One Credit Union Sponsors Elizabeth Smart Visit to Hemlock High School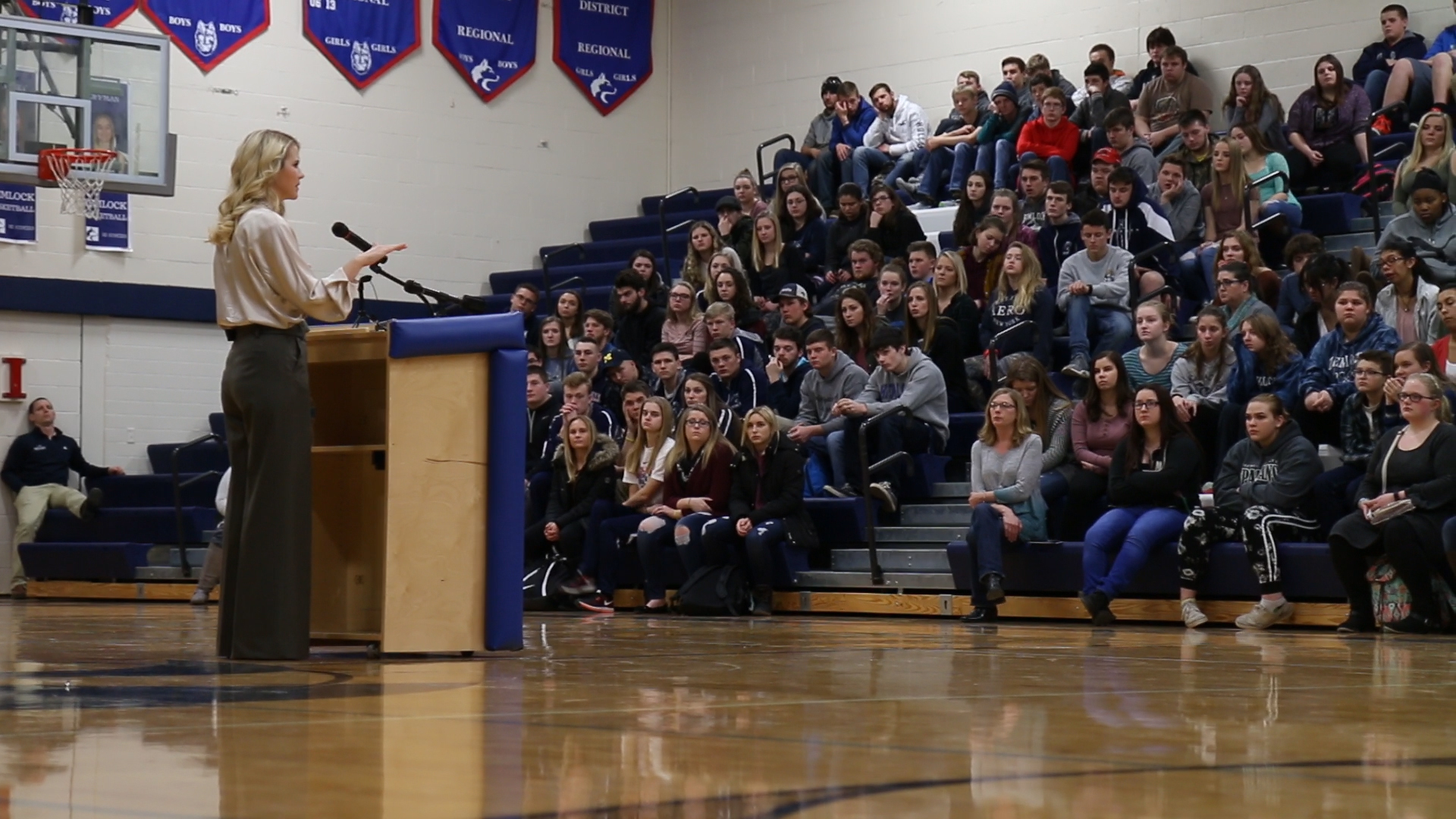 On Jan. 19, Team One Credit Union sponsored nationally-renowned speaker Elizabeth Smart's visit to Hemlock High School. Smart delivered an impactful message of overcoming adversity, never losing hope and helping those in need to more than 400 high school students.
In 2002, at the age of 14, Smart was abducted from her Utah home and held captive for nine months. Since then, she has become an accomplished activist, author and TV news correspondent for missing persons and victims of sexual assault. Smart was recently nominated for a Daytime Emmy Award for her work as a special correspondent for "Crime Watch Daily with Chris Hansen."
The Founder of the Elizabeth Smart Foundation, Smart has helped promote the National AMBER Alert, the Adam Walsh Child Protection & Safety Act and other safety legislation to help prevent abductions. In 2017, Smart was the subject of a two-part A&E documentary titled Elizabeth Smart: Autobiography and helped produce the Lifetime Movie I Am Elizabeth Smart.
"When something terrible happens to you, it doesn't have to define you," said Smart. "It may shape you, it may mold you, but ultimately you define who you are."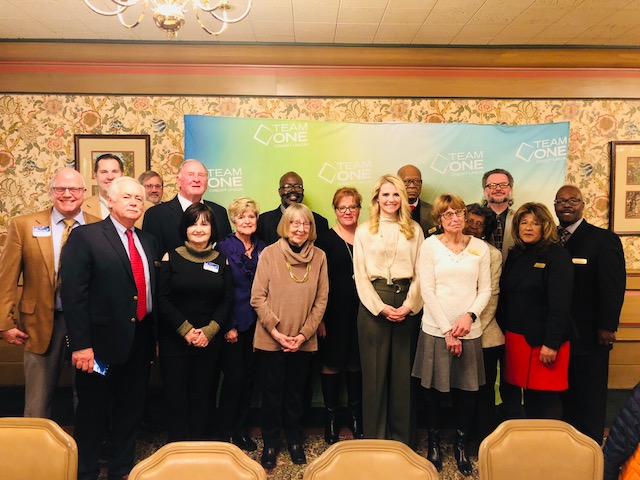 Smart's message was incredibly timely given the current social and political climate surrounding child abuse and sexual assault. After the presentation, Child and Family Services and CAN Council were available for students who may be facing their own struggles.
"Team One is proud to be able to provide students with the opportunity to experience in-person presentations like Ms. Smart's," said Gerald Hutto, Team One Credit Union's president and CEO. "Her story is a lesson in bravery and truly giving back to others in need."
The credit union has also sponsored other inspirational speakers, such as John O'Leary and Alex Sheen, who shared their powerful messages at local schools.
Go to main navigation