U-M Credit Union Named a 2017 Best and Brightest Company to Work for in the Nation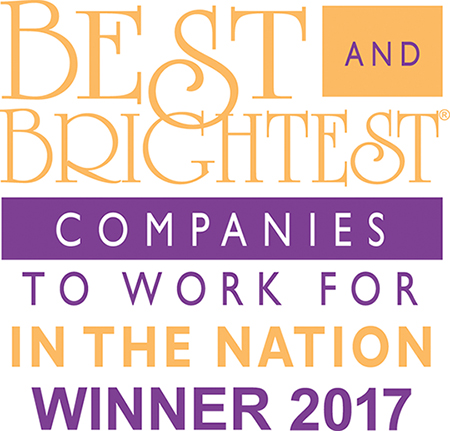 The University of Michigan Credit Union (UMCU) has been named one of the 2017 Best and Brightest Companies to Work For in the Nation by the National Association for Business Resources.
The Best and Brightest Companies to Work For competition identifies and honors organizations that demonstrate a commitment to exceptional human resource practices and employee growth and satisfaction. Organizations are assessed based on categories such as communication, work-life balance, employee education, diversity, recognition and retention. UMCU submitted comprehensive business practices to highlight areas including community outreach, employee enrichment and the health and wellness program.
"We are honored to be named a 2017 National Winner for the Best and Brightest Companies to Work For," said Julie Wigley, UMCU Vice President of Talent and Brand Development. "Our team members are the driving force behind UMCU's success, and we are proud to cultivate an environment that puts them first."
To learn more about the Best and Brightest program, click here.
Go to main navigation