In Brief...
MCCU Participates in #GivingTuesday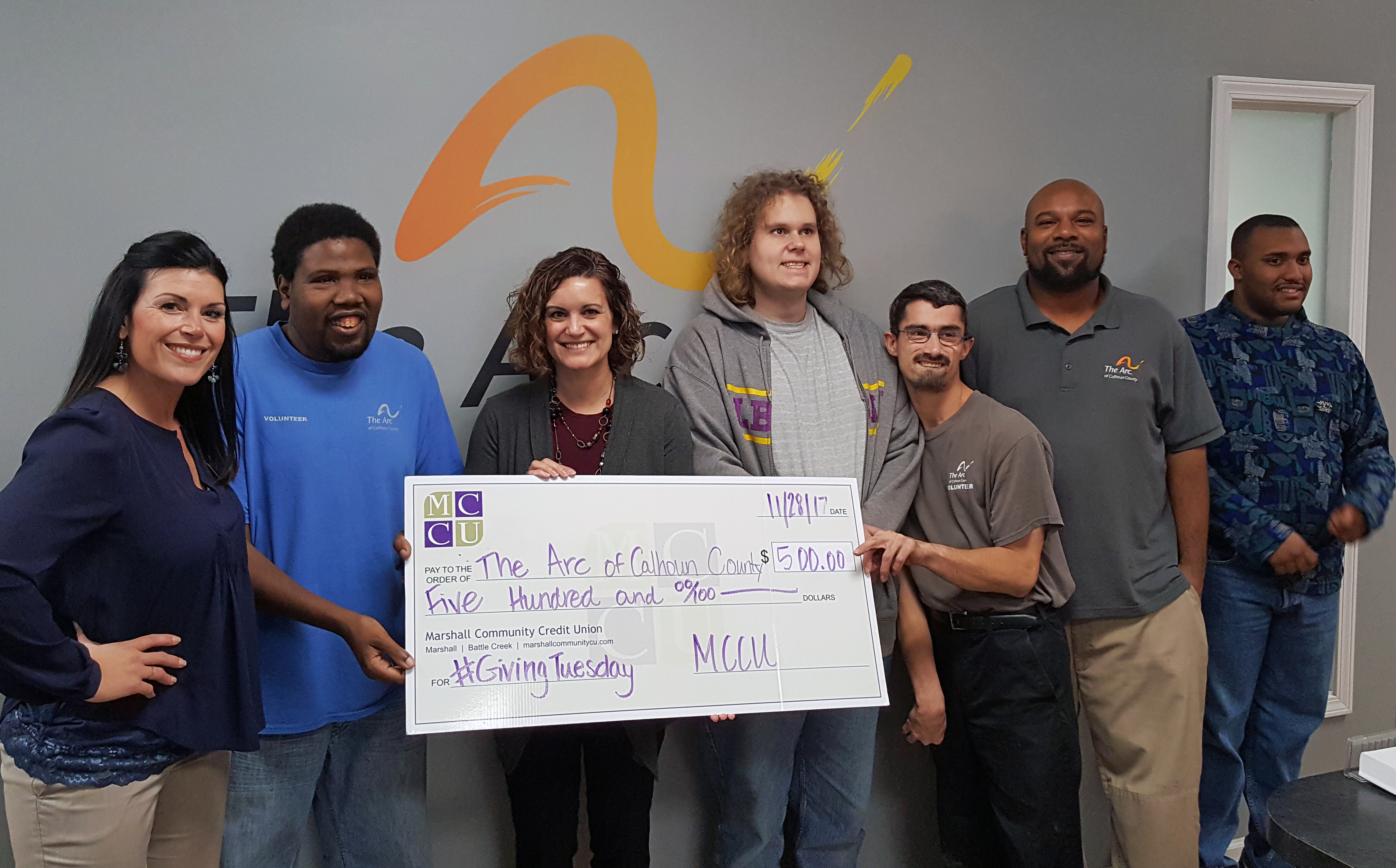 On Nov. 28, Marshall Community Credit Union (MCCU) participated in #GivingTueaday, a global day of giving fueled by social media and collaboration.
GivingTuesday.org describes the event celebrated on the Tuesday following Thanksgiving, and the widely recognized shopping events Black Friday and Cyber Monday as a kick-off to the charitable season, when many focus on their holiday and end-of-year giving.
MCCU Marketing Representative Becky Hewitt personally delivered more than $1,600 in donations and supplies to The Arc of Calhoun County, Habitat for Humanity, Charitable Union and Calhoun County Animal Center. In addition, $400 in donations were made to four local school teachers and their classrooms through DonorsChoose.org. Recipients were Ms. Perez of Marshall Academy, Ms. Smith of Harper Creek Middle School, Ms. Meier of Wattles Park Elementary and Ms. Wheelock of Valley View Elementary.

TBACU Team Member Earns BSACS Designation
TBA Credit Union Security and Compliance Officer Triston Kirt has recently earned the Bank Secrecy Act Compliance Specialist designation.
The Bank Secrecy Act was established by Congress to fight money laundering in the United States. The laws require businesses to comply by reporting and maintaining records of notable financial activity. The BSACS designation promotes understanding in BSA regulations and integration of the proper policies and procedures for the credit union.
"Education certifications is one of the many ways TBA provides peace of mind to our members and the community," said CEO Karen Browne.
In addition to the BSACS designation, Kirt earned the Certified Information Security Manager (CISM) designation earlier this year. Kirt is living out TBA's mission of building trusted relationships through his dedication to safeguarding assets and information.
Go to main navigation