In Brief...
Credit Union Team Heads to High Schools to Share Budgeting Simulation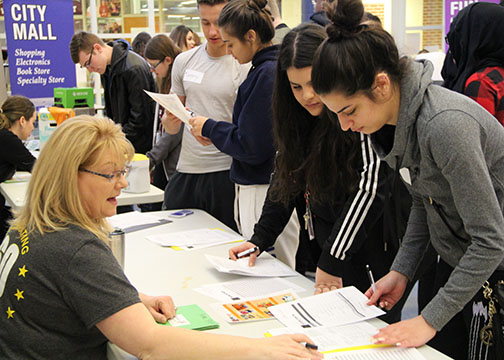 For its fourth year, FreeStar Financial Credit Union will take to the road to visit high schools throughout Macomb County to share financial literacy lessons with teenage students. Using the Credit Union National Association's (CUNA) Mad City Money budgeting simulation, students experience life after high school learning to budget with a new identity, occupation, and salary along with commitments like dependents and student loan debt.
"The simulation allows students to make purchasing decisions in a real-life atmosphere within the Mad City Money program," said Laurie Cafagna, marketing specialist and Mad City Money coordinator. "Students are paired up so that they can practice budgeting with a partner. Some will experience the consequences of poor decisions while others will develop good judgment regarding spending and making a budget."
The goal of the program is for students to understand that budgeting is a necessary step in good money management, and saving early is important.
The FreeStar Financial team will be at C. S. Mott High School, 3131 E. Twelve Mile Road in Warren, Nov. 17, from 7:15-8:45 a.m. Other scheduled visits include:
L'Anse Creuse High School (Harrison Township) Nov. 30,
Richmond High School, Dec. 5
Macomb Academy, Dec. 15
Fraser High school Jan. 11 and Jan. 16
Roseville High School, Feb. 13

Alpena Alcona Area Credit Union School Success Program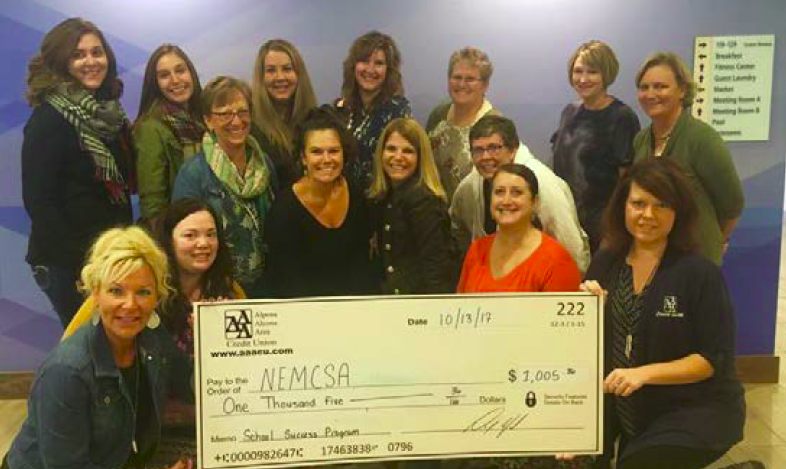 Through the hard work and dedication of its employees and the generosity of its membership, Alpena Alcona Area Credit Union raised more than $1,000 in monetary donations for the Northeast Michigan Community Service Agency (NEMCSA) School Success Program.
NEMCSA's School Success Program is run by Dorothy Pintar, Program Director, and is a prevention program that identifies students at risk for academic failure. This program serves school-age children and youth from pre-kindergarten through 12th grade working collaboratively with students and their families, school administrators, teachers, staff, and community agencies in order to address presenting issues and meet the needs of the student.

Along with member donations, Alpena Main Office team members sold candy bars, partnered with Nowicki Sausage Shoppe to host lunch fundraisers, held raffles, and donated $2 per employee who dressed down on Fridays to raise funds for NEMCSA School Success Program.

Catholic Vantage Financial "Foot Rally" Showcases Teamwork and Service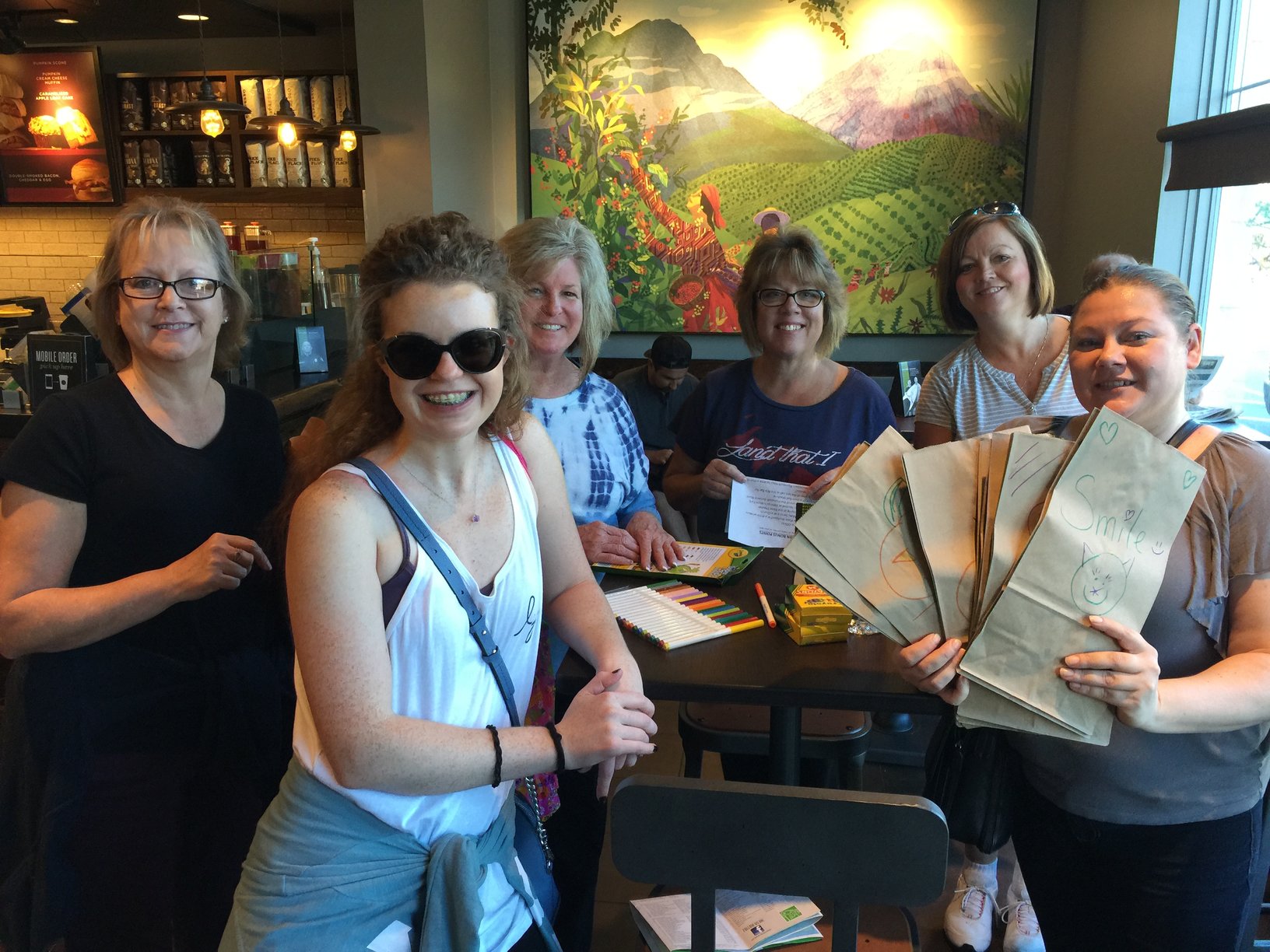 When employees of Catholic Vantage Financial (CVF) were invited to participate in a "Foot Rally" around Plymouth, they were ready for the challenge.
As part of the credit union's in-service training, 21 staff were divided into three teams of seven each to compete in a foot rally. More than 30 clues were hidden within walking distance of downtown Plymouth.
"While you may have expected team members more familiar with Plymouth would have the advantage, that wasn't the case," said Emma Teller, vice president of marketing and business development at CVF. "Several of the clues involved using critical thinking skills that included cryptograms, riddles and puzzles."
In addition, two clues involved team members doing service projects. Teller added, "They remind us that no matter where we are and what we are doing, we are connected to a larger community."
At one stop, teams were asked to decorate lunch bags to be filled with food and distributed to homeless people in metro Detroit. At another stop, the teams assembled packages of snacks, treats, personal hygiene items and personal note cards of thanks for U.S. troops. The packages were dropped off at the Plymouth Community Arts Council to be distributed to troops deployed to remote locations overseas through Troops Need Love Too.
"By the end of the day, everyone was a winner and feeling good about the service projects we completed," added Teller. "The rally was also a great way to support our local businesses."
On Nov. 22, CVF will give out black Wednesday bags at the credit union's Livonia and Plymouth branches. The bags will include coupons and flyers from local businesses to help support Shop Local Saturday.
Go to main navigation