Vote for Your Favorite Children's Miracle Network Hospital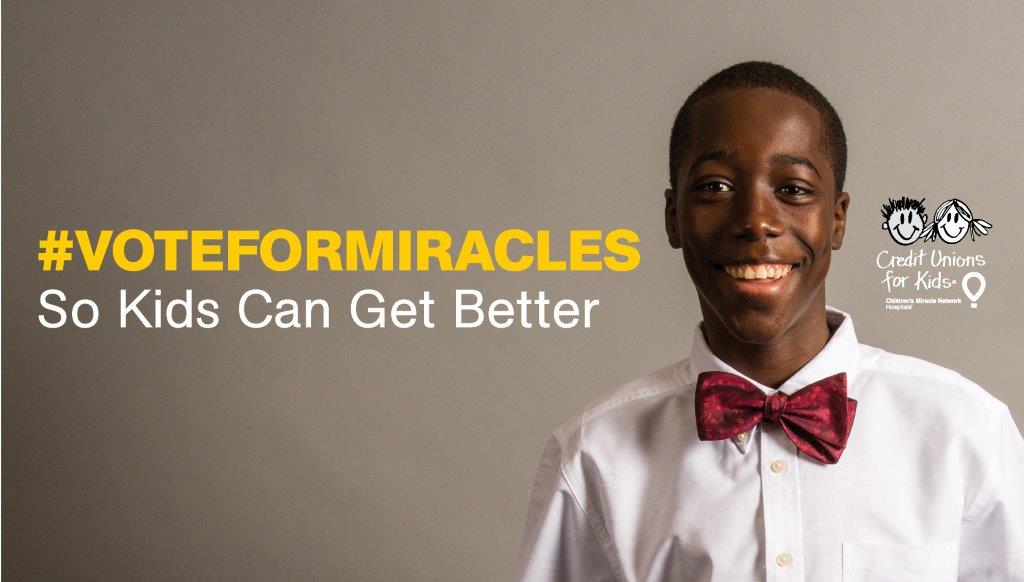 Children's Miracle Network Hospitals today announced the return of the very successful "Vote for Miracles" campaign which premiered last year to help celebrate the 20th anniversary of the Credit Unions for Kids program. This year, credit unions and the general public are once again invited to cast their votes to support their favorite CMN Hospital. At the conclusion of the promotion, the top five hospitals will be awarded a total of $100,000 on behalf of America's credit unions, compliments of CO-OP Financial Services and CU Direct.
Anyone interested in participating can get a reminder when voting opens by signing up at VoteForMiracles.org. Individuals can vote once a day over the course of the three-week campaign.
Voting commences November 28, also known as "Giving Tuesday", and concludes December 19. The hospital with the most votes will win $50,000. Second through fifth place will receive $20,000, $15,000, $10,000 and $5,000, respectively. When a vote is cast, voters have the option to choose their credit union. The credit union responsible for the most votes in each of the winning markets will be invited to participate in the check presentation for the top hospital.
"We are so appreciative of all that credit unions have done for Children's Miracle Network Hospitals over the past two decades," said John Lauck, president and CEO, CMN Hospitals. "We are delighted that we can use Vote for Miracles to not only raise much-needed funds for our hospitals but also tell the amazing story of the credit unions' generosity through the Credit Unions for Kids program."
In addition to voting at VoteForMiracles.org, the website also talks about the "Credit Union Difference" and encourages the public to share the hashtag #VoteForMiracles to raise support for their favorite Children's Miracle Network Hospital.
Go to main navigation