Michigan Credit Union Leaders Attend CUNA Young Professionals Advocacy Training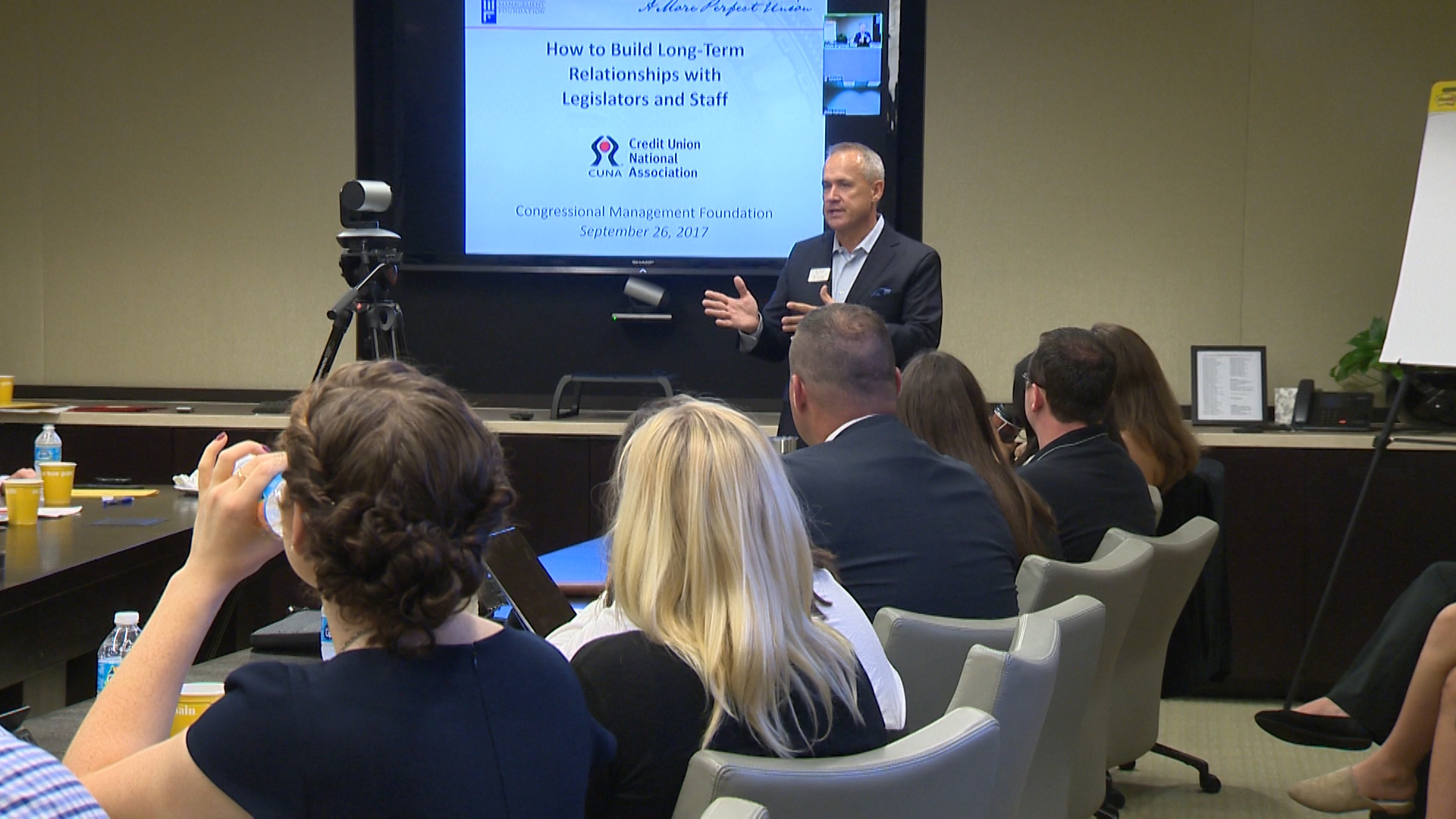 A number of Michigan credit union leaders who attended MCUL's annual Hike the Hill in late September also participated in CUNA's optional advocacy training program on Sept. 26, the day before the League's Hike activities began.
The program afforded CU advocates a terrific opportunity to listen and learn from professionals with expertise in message development and strategy, to hear from congressional staff who provided useful advice and perspective on how a congressional office operates and how to best communicate with staff. They were also briefed by CUNA Chief Advocacy Officer Ryan Donovan with regard to the latest developments on key credit union issues.
"The YP program is a great way to work alongside other credit union advocates to better prepare for interactions with our legislator, and to provide additional perspective into the Credit Union philosophy," stated Timothy Donnelly, compliance and risk management specialist with Dow Chemical Employees' Credit Union.
We thank CUNA for putting together this comprehensive and very useful advocacy training and look forward to working with them on similar programs going forward.
Go to main navigation