Northland Recognizes Howard Spencer as Part of 60th Anniversary Celebration
Northland Area Federal Credit Union celebrated its 60th birthday in conjunction with International Credit Union Day at its 15 branches in northeast Michigan. Northland commemorated the occasion at the Oscoda headquarters near the former Wurtsmith Air Force Base where the credit union was born in 1957 with a small group of Air Force men and women and $100.00 in deposits.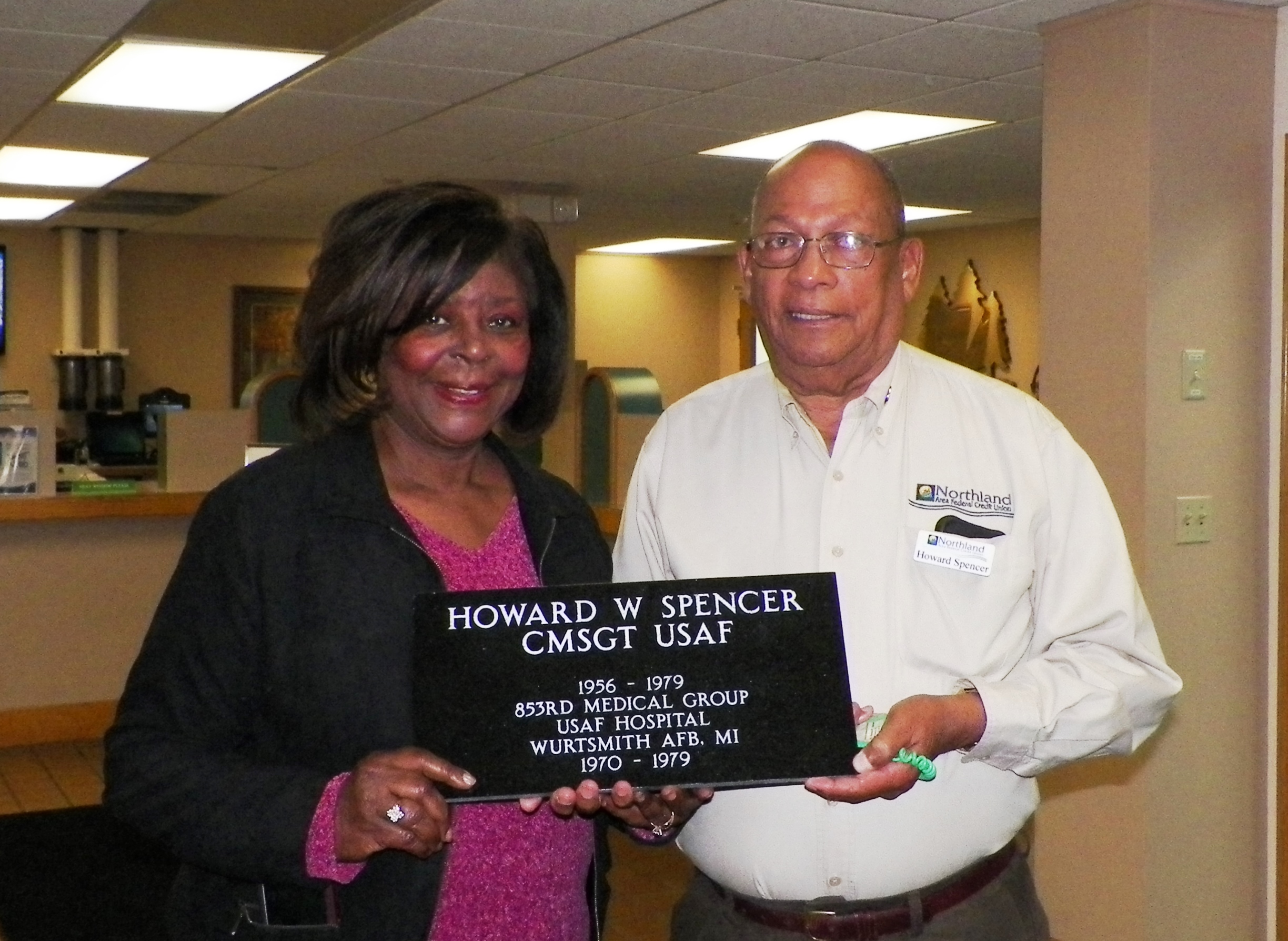 Northland's CEO, Pete Dzuris, welcomed credit union members, employees, volunteers and people of the community who gathered to celebrate the event. Dzuris remembered the credit union founders and their goal to provide trustworthy and affordable financial services to the community. He said, "Today Northland continues that tradition with 140 employees serving over 43,000 members in 10 counties with assets of over $366,000,000."
Northland Chairman of the Board of Directors, Mike Palumbo recognized the other board members and their service to ensure that Northland continues to be the credit union member's most trusted financial partner. Palumbo said, "In addition, the board is very active in Lansing and Washington to continue to fight for consumer-friendly legislation and advocate for the Northeastern Michigan counties that we serve."
Palumbo acknowledged Northland employees and volunteers who serve the community with a focus on financial education for children, fighting the battle against cancer and a particular emphasis on the credit union's military heritage. He offered a sincere thank you to those men and women who have served in the United States military.
In further recognition, Northland honored board member Howard Spencer with a Pentagon Memorial plaque. Rose Mary Nentwig, Oscoda Veterans Memorial Park Chairwoman, presented Spencer with the plaque.
Spencer thanked the people of Northland Area Federal credit union and extended a special thank you to the members. He said, "As a credit union advocate we do one thing: serve the member!"
Howard Spencer has a long and renowned record of dedication to the credit union movement. He served as a member of the Northland board for 43 years and as chairman of the board for 20 years. He served two years as chairman of the MCUL Board of Directors, was elected to the NCUF Board of Directors and is included in MCUL Hall of Fame.
He served in the U.S. Air Force for 22 years and as director of educational services at Wurtsmith Air Force base for 17 years. He has also served the Oscoda United Way, Lions Clubs, taught community education programs and business management courses for Alpena Community College.
Spencer and his wife Jewel have lived in Northeastern Michigan for more than 45 years.
Go to main navigation