Attendees Speak to the Benefits of Capitol Day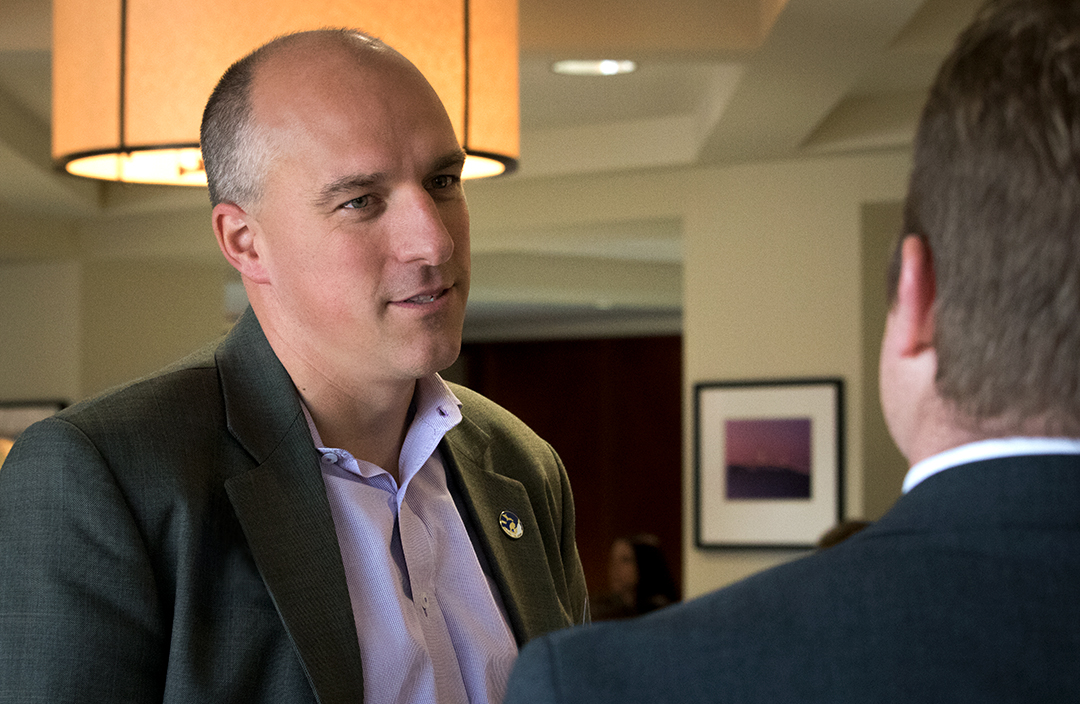 We talk a lot about the benefits of coming to Capitol Day. Now, let's hear what some of the attendees of this year's event had to say.
Bernie Schmeltzer, the president of the board of directors of Awakon Federal Credit Union, has been coming to this event regularly during his career. "I think the biggest thing is to meet with our legislators ... it's important to get our message across to those people so that they know we're not lobbyists," he said. "We're consumers, we're voters, and these are things that we hope that they will give consideration to."
Before the legislators arrived, Bernie said he didn't know exactly what to expect from the event this year, with it being an off-year election, but he said he still hopes to get our key messages across all the same.
Andrew Kempf, president of 4Front Credit Union in Traverse City, said he appreciates the update he gets from the event about what's happening at the state level, but what's also good is being able to sit in front of our representatives and our senators to talk with them, let them know that we're here and that we appreciate their support.
Kempf also said the event is special for him because it builds his relationships with lawmakers. When he sees them around in Traverse City, it gives him a chance to talk them about these issues well beyond Capitol Day.
Erik Mueller, a compliance coordinator at Community Financial Credit Union, was attending his first Capitol Day, this year. He said he previously worked for MasterCard during their data breach, and was specifically interested in hearing as much as he could about the issue now that he's positioned on the credit union side of the aisle.
"It's nice to see the information coming from the League, so I can help teach others how to act," Mueller said. "I get a lot of questions when these data breaches happen, not just from our members but from the leadership inside the credit union, such as 'What should we do? Should we do anything differently? Should we join the class action lawsuits?' So it's just helpful to hear about that stuff beyond what's in a newsletter."
When asked how he will be able to use this information, going forward, Mueller said, "We bring back these key learnings and then we're able to translate it from an operational standpoint, based on decisions we make with threats or what's happening in Lansing. I also think this helps us figure out how we want to do more advocacy, because we all have limited resources to attack the advocacy side of the coin."
Sara Cottle, the government affairs representative for the UP Chapter of Credit Unions and operations manager at Chippewa County Credit Union, was also attending her first Capitol Day. "The UP Chapter has put a lot of value in sending me to the legislative functions and bringing that information back north," said Cottle. "The networking I get from seeing all the faces over and over again is really what I get out of being here. The UP is so secluded from the rest of the state, so it's really important for someone to be representing us at this state function."
Go to main navigation